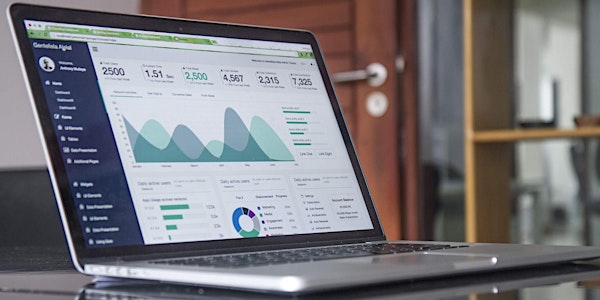 A Crash Course to Google Ads and Pay-per-Click (PPC): Adapting Your Digital Marketing Strategies for COVID-19 [60-min Free Webinar]
Description
[Important -> Once you enter the online meeting room, please make sure to mute yourself.]
Livestream Information
The Livestream of the 60-minute class starts at 8:55 am PDT / 9:55 am MDT / 11:55 am CDT / 12:55 pm EDT / 16:55 GMT (UK time) / 17:55 CET (Central European time). (5 minutes before the class begins).
We're planning on recording this class and all registrants will receive the link to the recording by no later than Friday, May 1, 2020.
You may join the Livestream by visiting: https://join.freeconferencecall.com/boulderseomarketing
- If prompted, please enter the online meeting ID: boulderseomarketing
--> Once in the meeting, click the phone handle and then select to join the audio via your computer. Please make sure to mute yourself.
- You may also join the audio by phone. Dial-in number:
USA: 712-770-5505
UK: 0330 998 1214
Access code: 336508#
- International dial-in numbers where available: https://fccdl.in/i/boulderseomarketing
- For 24/7 Customer Care, call (844) 844-1322
--> Before the class, please make sure to review the FreeConferenceCall.com technical requirements and supported operating systems: https://www.freeconferencecall.com/operating-systems
++ We will record this online class and all registrants will receive the link to the recording shortly after the live class. ++
While many businesses are not able to operate during the coronavirus pandemic, we're seeing a number of businesses thrive by moving FAST and adapting their digital marketing strategies to the current climate. Businesses are shifting platforms and getting really creative with how they reach audiences and appeal to their emotions to grow their sales. Though not all businesses can operate, others are using the time to spread positivity, engage with their loyal customer bases and still build brand awareness, ready to recover for when the Pandemic is over.
So if you are running Google Ads or Facebook advertising campaigns how are you keeping up with the latest innovations and getting ahead of your competitors during a time of such uncertainty? Let's find out together as we'll cover some of the biggest innovations that Google has to offer and how you can use this period to still actively grow your business.
Nearly two out of ten people will click on the paid search results instead of the organic (or natural) search results on Google. Google Ads and Pay-per-Click (PPC) campaigns offer a valid alternative, or additional option, to driving high-quality search traffic to a website. If done right, PPC campaigns offer a great option to dramatically increase the likelihood of getting the right people to a website.
Webinar Agenda
Jai will cover:
Google Ads Smart Bidding – Is it just Google's way of making more money or does it deliver better results than manual campaigns?

In-market, Affinity and Lookalike Audiences – How good are Google & Facebook at identifying my best prospects?

Ad Copy – What ad copy trends are doubling businesses click through rates and reducing their costs per acquisitions?

Remarketing – Many businesses are now utilizing the power of remarketing, but why isn't everyone getting the results from it?

Microsoft Ads – How businesses are taking advantage of the opportunity this growing platform presents.

Native Advertising – What is it and how can it propel business growth?
Who Should Register for This Webinar
This hour-long webinar is a great fit for anyone involved in Google/Facebook Ads and pay-per-click campaigns. The information provided will allow attendees to optimize their PPC campaigns and ultimately achieve a higher return-on-investment per PPC dollar spent.
About the Presenter
Jai Khan, Global Head of New Business at Push
Jai Khan is the Global Head of New Business at Push, Google's Largest & Most Awarded European Channel Partner. Jai has over eight years of experience managing digital marketing campaigns on PPC platforms such as Google, Bing, and Facebook and he has consulted on digital strategies for thousands of businesses.
About the Host
Chris Raulf, Founder of Boulder SEO Marketing
Chris Raulf is the founder of Boulder SEO Marketing. A full-service digital marketing and search engine optimization agency is located in beautiful Denver and Boulder, Colorado, and London, UK. Chris and his team assist local, national and international clients with all of their SEO, pay-per-click, social media, content marketing, and online marketing needs. Chris has over two decades of hands-on experience under his belt and his international background has helped him become a globally recognized multilingual SEO expert.