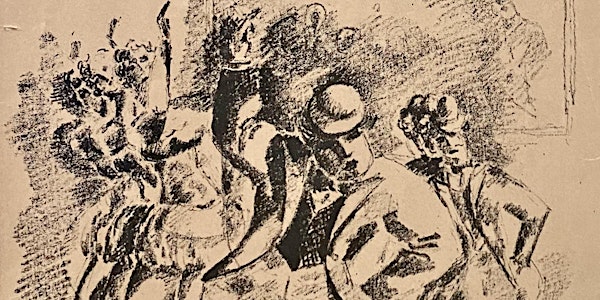 A Conversation with Debra Caplan: Yiddish Theater's Global Journey
Debra Caplan, Assistant Professor of Theater at Baruch College, will discuss a brief history of Yiddish theater's global journey
About this event
Join us on Wednesday, June 9 at 6 pm, as we welcome Debra Caplan who will discuss a brief history of Yiddish theater's journey and impact from its origins in Eastern Europe, to the global travels of the Vilna Troupe, to the Lower East Side. Yiddish theater was a popular form of entertainment in New York City in the early 20th century. As a Yiddish speaker, Chaim Gross and his friends attended theater and vaudeville performances, including those of the Vilna Troupe. Gross utilized the performances as opportunities to view the human body in motion, which was a central part of his work.
The event is free, but donations are greatly appreciated. Registration is required.
Debra Caplan is Associate Professor of Theater at Baruch College, City University of New York. Her 2018 book, Yiddish Empire: The Vilna Troupe, Jewish Theater, and the Art of Itinerancy won the 2019 George Freedley Memorial Prize from the Theatre Library Association and the Fenia and Yaakov Leviant Memorial Prize from the Modern Language Association. She is currently working on a book about Yiddish theater actress Molly Picon.