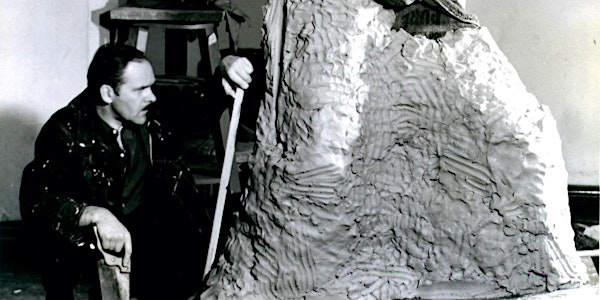 A Conversation with Alexandra Keiser, Ph.D. on Alexander Archipenko
Research Curator Alexandra Keiser, PhD discusses the life and multiple immigrations of artist Alexander Archipenko
About this event
Join us for the fourth installment of our Artists and Immigrants series with Alexandra Keiser, PhD, who will discuss the artist Alexander Archipenko (1887-1964). Dr. Keiser's presentation addresses Archipenko's experience of multiple immigrations. She will focus on aspects of his processes of acculturation and what they would mean for his artistic practice. Initially, Archipenko left Kiev in 1908 and moved to Paris. In 1921, he married the German Expressionist sculptor Angelica (Gela) Forster (1892-1957) and relocated to Berlin. In 1923, the couple immigrated to the USA, where Archipenko worked and taught in many places, including New York City, Los Angeles, Chicago, and upstate New York.
The program takes place on Wednesday, April 14 at 6 pm EDT. The event is free, but donations are greatly appreciated. Registration is required.
Alexandra Keiser is research curator at the Archipenko Foundation. She holds a doctoral degree from the Courtauld Institute in London and a master's degree in art history from the University of Trier in Germany. Dr. Keiser has lectured and published widely on the artist Alexander Archipenko and is co-editor of the Archipenko catalogue raisonné. She curated the traveling retrospective: Archipenko: A Modern Legacy (2015-2018) and co-edited the book Archipenko Revisited (2008).
In celebration of the centennial of Chaim Gross's immigration to the United States, the Foundation is focusing our 2021 programming on illuminating the stories of artists and immigrants in the collection. Our winter and spring programming is centered around Eastern European emigrants.
Photo: Alexander Archipenko working on the sculpture "Moses" in 1939. The image comes from the artist's archives, courtesy of the Archipenko Foundation.