Description
In the past, Digital Audio Workstations (DAWs) were programs used only by audio engineers with a highly specific knowledge base, on machines inaccessible to most people. But over the past 10-15 years, DAWs and the act of recording music have evolved exponentially. Used by an extremely broad range of music creators, Ableton Live not only facilitates the work of engineers, producers, and writers in professional, home, and mobile studio settings, but it is also a powerful platform for musicians on stage, in the DJ booth, and elsewhere.
In this course, you will explore some of Live's most powerful and useful functionality:
MIDI programming
Audio recording
Warping
Processing
Looping editing
Mixing
Performing
File management
Troubleshooting
Meant to be a springboard for those who are new to Ableton Live 10, this workshop will provide you with a knowledge base for using Live to take your musical ideas from conception to final recording. The course breaks down the many barriers of entry into music technology and encourages all those to create.
Ableton Certified Trainer, Matt Ladner, will provide access to a dropbox folder with resources and tons of plug-ins to get started are included with the class. Everything you need will be provided.
Note: If you do not own Ableton Live 10, you can download the free, fully featured Ableton Live Trial. The trial version will allow you to save and export your work for 30 days. If you use the trial version, do not download it until the course is scheduled to begin. This course offers an approach to the digital audio workspace and an introduction to the technical knowledge for music production and audio processing, including recording, editing, mixing and postproduction in Ableton Live 10. Learn how to use performance view and arrangement view.
Price
Member Ticket: $60 Community Ticket: $70
Prerequisites
General knowledge of a DIGITAL AUDIO WORKSTATIONS (DAWs)
Rudimentary understanding of Ableton Live 10
Some basic experience is required
Instructor
Matt Ladner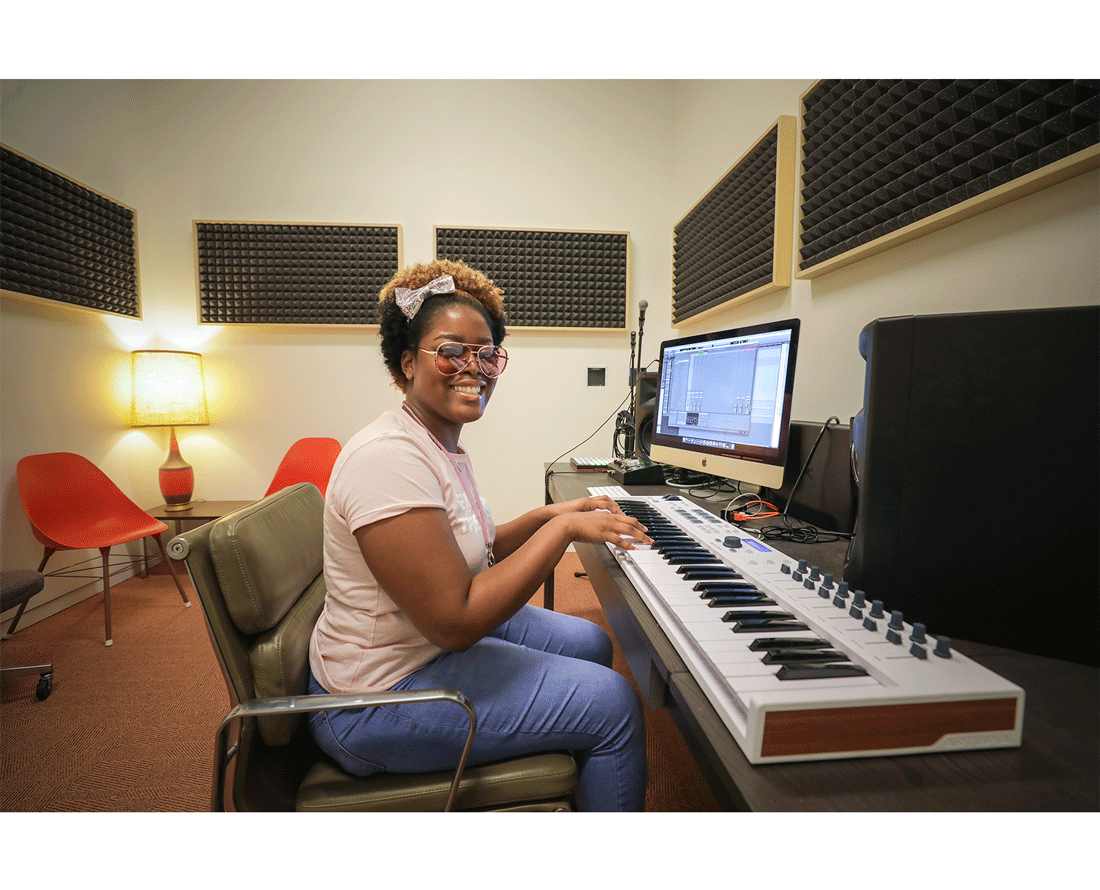 FAQs
Is there a minimum age requirements to enter the event?
18 years old is the the minimum age requirement.
How do I get there?
Shared Art Making is located in the Crosstown Concourse at 1350 Concourse Ave Suite 177, Memphis, TN 38104. Free parking is available in the Concourse garage. The parking garage is well-lit and the G4S security guards will be happy to escort you to your vehicle. We are on the first floor just past Farm Burger and the red spiral staircase next to the Suntrust Financial Confidence Center.
Who is this class for?
This class is for Shared Art Making members and the community.
Important Class Policy
Please be respectful of the short time you and the other participants have to learn and be on time. If you arrive more than a half an hour late, we will not be able to teach you. We ask that you not cancel your reservation or ticket less than a week in advance.
How can I contact the organizer with any questions?
Email shared@crosstownarts.org with any questions you may have.
Cancellation of Classes
If the minimum number is not met in class enrollment, the teacher may opt to cancel class. If this is the case, we will give a full refund of class payment. We will attempt to give as much notice as possible.