Description
This event is first come, first serve. Your free RSVP does not gaurentee entry.
The Winter Block Party is a daylong celebration of hip hop arts and culture. This year's theme "Do the Winter Block Party Thing", is inspired by the iconic Spike Lee movie titled, "Do The Right Thing."
Our goal is to showcase artists, musicians, poets, producers and dancers who "do right" by their communities in using the power of hip hop to bring people together.
Like any good block party, guests will get a chance to dance courtesy of Vocalo Radio and Young Chicago Author DJs, view dj showcases + street-art and emcee battles.
Vocalo Radio 91.1 FM will also broadcast live from Smartbar and interview some of the day's featured creatives.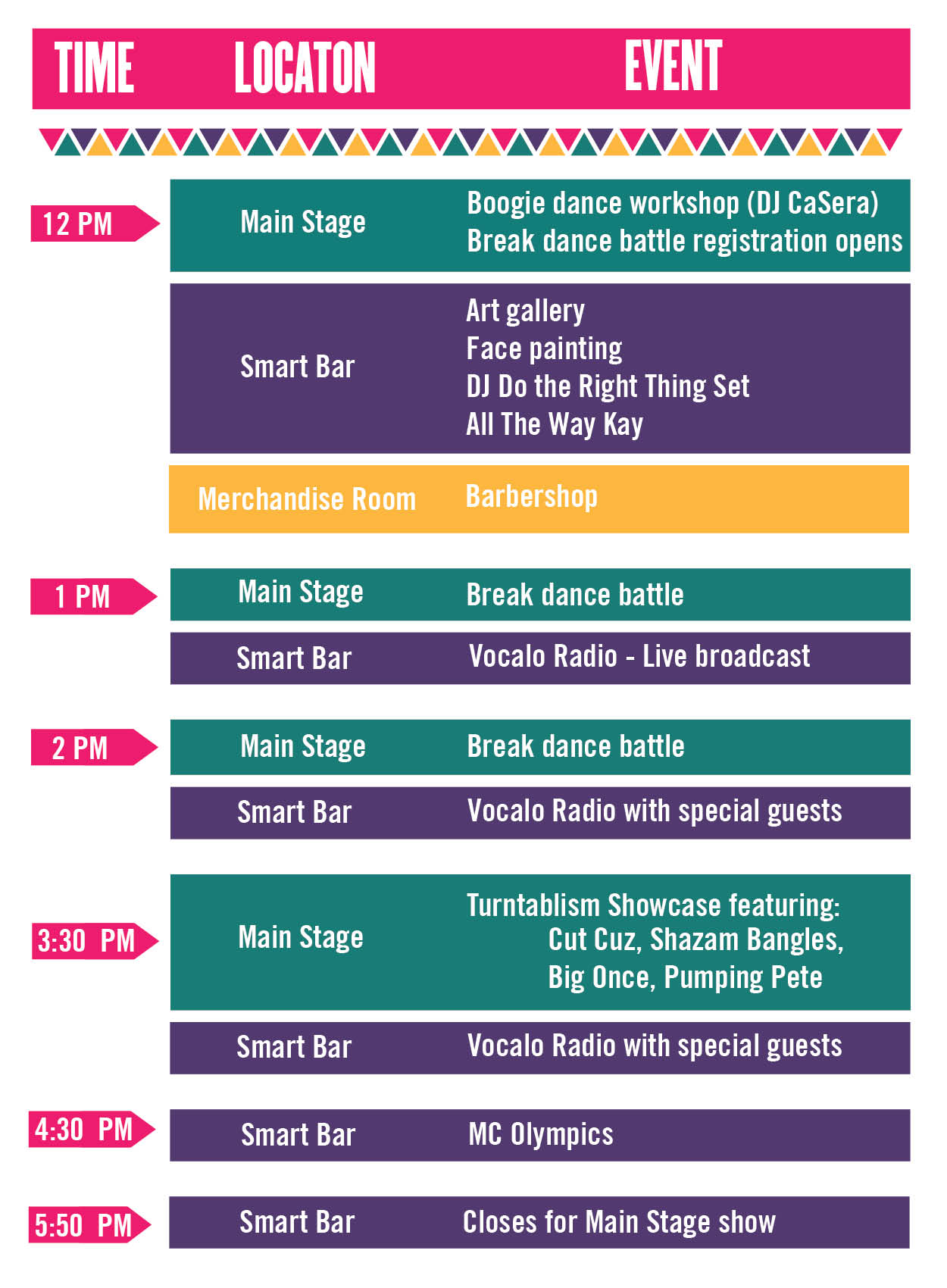 The celebration will continue into the evening with a concert featuring Ric Wilson, theMIND and Tasha. Hosted by Jill Hopkins ad Matt Muse. THE CONCERT STARTS AT 6PM!