9th Annual Summer Social and Networking Event (with Lightning Pitches!)
Description
New England Healthcare Executive Network
9th ANNUAL
SUMMER SOCIAL AND NETWORKING EVENT
(WITH LIGHTNING PITCHES!)
August 5, 2019, 7:30AM to 10:00AM
Location:
FOLEY HOAG LLP, Seaport West, 155 Seaport Boulevard, Boston
For Driving and Parking Information, Click Here.
---
Program Description
Our event of the year that you don't want to miss! We are pleased to welcome Robert Coughlin, President and CEO of the Massachusetts Biotechnology Council as Keynote Speaker at our 9th Annual Summer Social Networking Event.
Please join us to reconnect with colleagues and make new connections at this annual sell out event. This program features a number of snapshot presentations, or lightning pitches, from our region's pre-venture and early stage Life Science and Medical Device companies. Each pitching company will have 1 minute to impress us with their value proposition. There will also be plenty of opportunity to network with the companies and fellow members.
Please register now for the event. This is one of our most well-attended events of the year, with health innovation professionals from all backgrounds coming to see what's new and exciting in the local biotech, medtech, pharma and health IT economy.
Keynote Speaker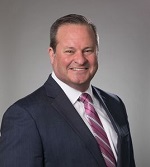 Robert K. Coughlin, President and CEO, Massachusetts Biotechnology Council
Pitching Companies Confirmed
(If you want to participate in the lightning pitches please fill out the brief application form here.)

Navigation Sciences, Inc. Surgical navigation system.

HEALTHY DESIGN LTD. CO. Devices for weakness, delirium and post-intensive care syndrome (PTSD) prevention.

LikeMinds Imaging aids in the differential diagnosis and treatment of Parkinson's disease and Essential Tremor.

enlightenVue, Inc. Single use 2mm micro endoscope with two working channels.

Hatchleaf, Inc. Connecting medtech companies with targeted buyers and power-users through an on-demand tech platform.

Thrive Bioscience, Inc. Laboratory instruments, consumables, software, and databases to improve cell and stem-cell culture through analytics and automation.

Hero Patch by Anodyne MedTech, LLC Deliver targeted relief with inexpensive, scalable, flexible microneedle patch for acute pain.

Ethos Biomedical Devices. Most people would prefer to take medicine than have invasive surgery, so we believe our pets should have the same option for their spay or neuter.

Akelos Addressing the Opioid Epidemic with a breakthrough approach to non-opioid anti-hyperalgesics for chronic and neuropathic pain.

Intelligent Diagnostics Earlier detection of treatable disorders through primary eye care.

Bitome Continuous metabolic monitoring of cellular cultures used in fermentation processes.

Fairbanks Pharmaceuticals Inc Developing a novel diabetes therapy that will restore natural insulin production through beta cell repair and regeneration.

Lumme Inc. Digital health company developing a continuous health monitoring & behavior change platform.

Health Lynx IQ App that puts patients at the center of their health data and allowing them to tell and share their own health stories.

Somnus/Fungai AI without code nor math. Perform training and predictions on data with drag and drop.

SOMAVAC Medical Solutions, Inc. Powered, compact continuous suction device delivering robust sustained vacuum to remove fluids and may reduce the risk of seroma.

Neurescence Inc. Miniature microscope to functionally image neuronal circuits for brain and spinal-cord drug development.
Subconscious Solutions. Developing prototype devices that will help clinicians manage the difficult airways.

Puddingstone Place. Creating a nationwide network of Centers that provides an innovative treatment approach to individuals with autism and other developmental disabilities.

EnClear Therapies. EnClear will slow the progression of neurodegenerative diseases by providing controlled CSF access, flow regulation, and intervention.

REACt Neuro. Digital biomarkers for proactive BrainHealth care for Alzheimer and other conditions.
---
Speaker Bio
Robert K. Coughlin, President and CEO, MassBio

As President and CEO of the Massachusetts Biotechnology Council, Bob's mission is to advance Massachusetts' leadership in the life sciences to grow the industry, add value to the healthcare system and improve patient lives. Over the last decade, Bob has truly become a champion for patients by ensuring innovative companies have the best environment possible to research, develop, and commercialize breakthrough therapies and cures for people around the world who need and deserve them.

Bob has spent his career in both the public and private sectors. Before joining MassBio, he served as the Undersecretary of Economic Development within Governor Deval Patrick's administration, where he prioritized both healthcare and economic development issues and was a strong advocate for the life sciences industry in Massachusetts. Prior to that, he was elected as State Representative to the 11th Norfolk district for three terms. Bob has also held senior executive positions in the environmental services, capital management and venture capital industries.

In addition to his professional responsibilities, Bob is an active member in the community. He is a past board member of the Massachusetts Maritime Academy and Beth Israel Deaconess Hospital, and is currently serving on the board of directors for The Schwartz Center for Compassionate Healthcare and Aridis Pharmaceuticals. He also is a member of the Scientific Advisory Board at Boston Children's Hospital, and has served as the honorary chairman of the Great Strides Cystic Fibrosis Walk since 1996. In years past, he co-chaired the Children's Hospital Boston signature event, Champions for Children's and the Schwartz Center's Compassionate Healthcare Dinner.

In 2011, the American Diabetes Association honored Bob with their Father of the Year Award. In 2012, the Cystic Fibrosis Foundation honored Bob with the CF Foundation Volunteer Leadership Award and in 2013 he received the Boston Irish Business Award from the Boston Irish Business Association. In 2014, he was awarded for his leadership in Biotechnology by the Massachusetts Society for Medical Research. He received the NTSAD advocate of the year in 2015 and was named to the Boston Business Journal's Power 50, Top 50 Most Influential Bostonians. In 2016, he was honored with the Boston Biotech CEO Lifetime Achievement Award. His latest honors include the first-ever awarded Governor Paul Cellucci Fatherhood Award from the Children's Trust and the Breath of Life Award from the Cystic Fibrosis Foundation (2017).

He is a graduate of the Massachusetts Maritime Academy where he majored in Marine Engineering, and served as an officer in the United States Naval Reserve.

He brings passion and energy to all of his endeavors.

---
SPONSORSHIP KINDLY PROVIDED BY: