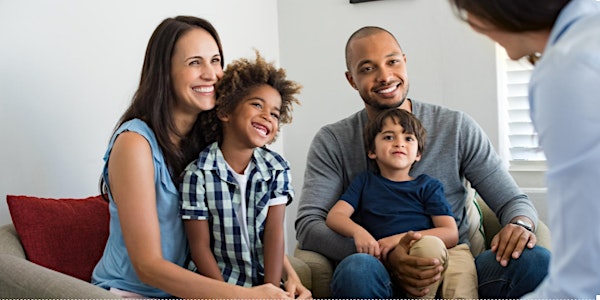 9/15-9/16: Administering the CFSA 2.0 using MI Skills
Training blends the skills of Motivational Interviewing and the steps to deliver the Colorado Family Support Assessment 2.0 (CFSA2.0).
By Family Resource Center Association
Date and time
September 15, 2021 · 7:30am - September 16, 2021 · 3pm PDT
Refund Policy
Contact the organizer to request a refund.
Eventbrite's fee is nonrefundable.
About this event
This is a two-day virtual training, welcoming to all types of adult learners. It incorporates a variety of engaging activities (quiz questions, small group practice) designed to help learners develop the Motivational Interviewing (MI) spirit and how to utilize core skills when administering the research based assessment.
After completing the training, attendees receive the CFSA 2.0 tool in English and Spanish, goal-setting tools, and are licensed to administer the assessment with program participants.
MI is a counseling technique used to help people identify their need for change and their readiness to make the change. MI is a participant-centered, self-directed approach and a great skill to have when working with families seeking support from an agency. This training helps workers and supervisors identify where individuals fall in the Stages of Change, recognize change talk, and develop the core MI skills, including, open questions, affirmations, reflective listening, and summarizing.
The CFSA2.0 is the primary family assessment tool used by the Family Resource Center Association's network to assess family strengths and needs, and monitor progress towards family self-reliance and increased conditions that protect children against mistreatment. Non-FRCA network agencies around the state have started to implement this tool into their assessments of families as well. The CFSA 2.0 consists of three sections: Part A assesses 14 self-reliance and family stability domains, including income, housing, transportation, food security, health coverage, etc. Part B assesses the five protective factors that protect against child maltreatment. Part C identifies areas where families would like to make a change and how ready they are to make the change. This part aids in mutual goal setting.
The most effective way to complete the CFSA2.0 is by building rapport and trust with the families. To do so, FRCA believes developing MI skills is the best way to engage families and partner with them in identifying areas they would like to change.
About the organizer
The Family Resource Center Association is dedicated to a shared vision in which every family is thriving and self-reliant. As a leader in family strengthening, we support Family Resource Centers in their vital work to help all families achieve their goals for success. Our mission is to strengthen families through partnership and collaboration.