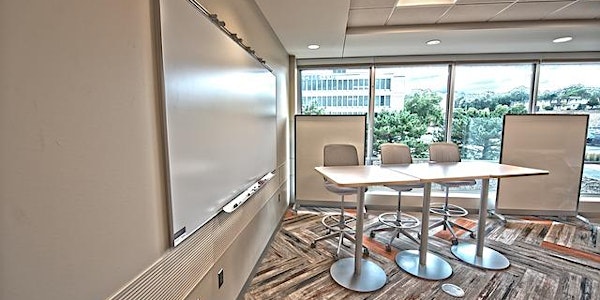 8(a) Panel: Learn About the SBA's 8(a) Program from Local 8(a) Participants
By Holomua Consulting Group
When and where
Date and time
Tuesday, February 13, 2018 · 9 - 10:30am HST
Location
Daniel K. Inouye International Airport - Conference Center
Description
Join us on February 13 for a panel discussion with local 8(a) participants and hear about their experiences in the SBA's 8(a) business development program and the Federal contracting industry. Meet our panelists:
Cariann Ah Loo (President, Na Ali'i Consulting & Sales): Na Alii Consulting & Sales, LLC (Na Alii) is a current Native Hawaiian Organization ( NHO)-owned 8(a) participant. They provide a range of capabilities to the government in three core service areas: Base Services, Environmental Services, and Knowledge-Based Services. In 2016 and 2017, Na Alii was named No. 1 Fastest Growing Hawaii Small Business. In 2016, Na Alii was recognized by Inc. 500 as one of the fastest-growing companies, ranked #1 in Hawaii and #72 nationally.
Chels Chae (President/CEO, Dynamic Planning & Response LLC): Dynamic Planning & Response, LLC (DP&R) is a current 8(a) participant. They maintain expertise in diverse fields through subject matter experts with superior capabilities in developing organizational and operational concepts. In addition to working with the U.S. Department of Defense, DP&R has also collaborated with international partner nations to achieve greater capability. Their three core service areas include: Management & Strategy, Information Systems, and Training & Administration.
Terry Oyama (President, Solution Engineering Hawaii, Inc.): Solution Engineering Hawaii, Inc (SEHi) is a graduated 8(a) Certified Small Disadvantaged Business that provides specialized training, program support, and technology solutions for the Federal government. SEHi has been working with the government for over 12 years. Their customers include the U.S. Pacific Command (USPACOM), the U.S. Army Garrison-Hawaii (USAGHI) and the Defense Logistics Agency (DLA.)
EVENT DETAILS:
*Date: Tuesday, February 13, 2018
*Time: 9:00 a.m. - 10:30 p.m.
*Location: Airport Interisland Conference Center, Kamani Room (located on the top level of the interisland terminal parking structure)
*Parking: Interisland Terminal parking lot. Cost is $3.50 CASH with validation
*Coffee, water and light refreshments will be served
About the organizer
Holomua Consulting Group is a small, woman-owned business based in Honolulu.  HCG is a full-service, solution-oriented firm that works with small to medium-sized businesses.  HCG provides a variety of consulting services, including but not limited to:  SBA set-aside programs; general and corporate compliance, human resources and FAR/DFAR compliance; contract administration support; and training programs.