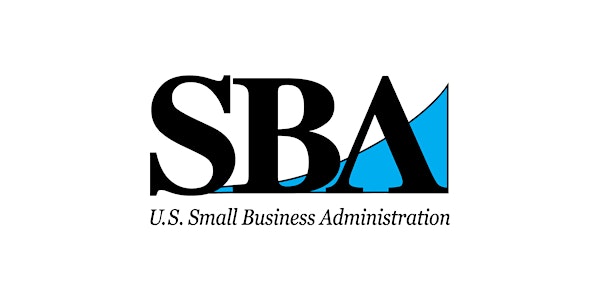 8(a) Business Development and HUBZone Program
When and where
Location
SBA LADO 330 N. Brand Blvd. Glendale, CA 91203
Description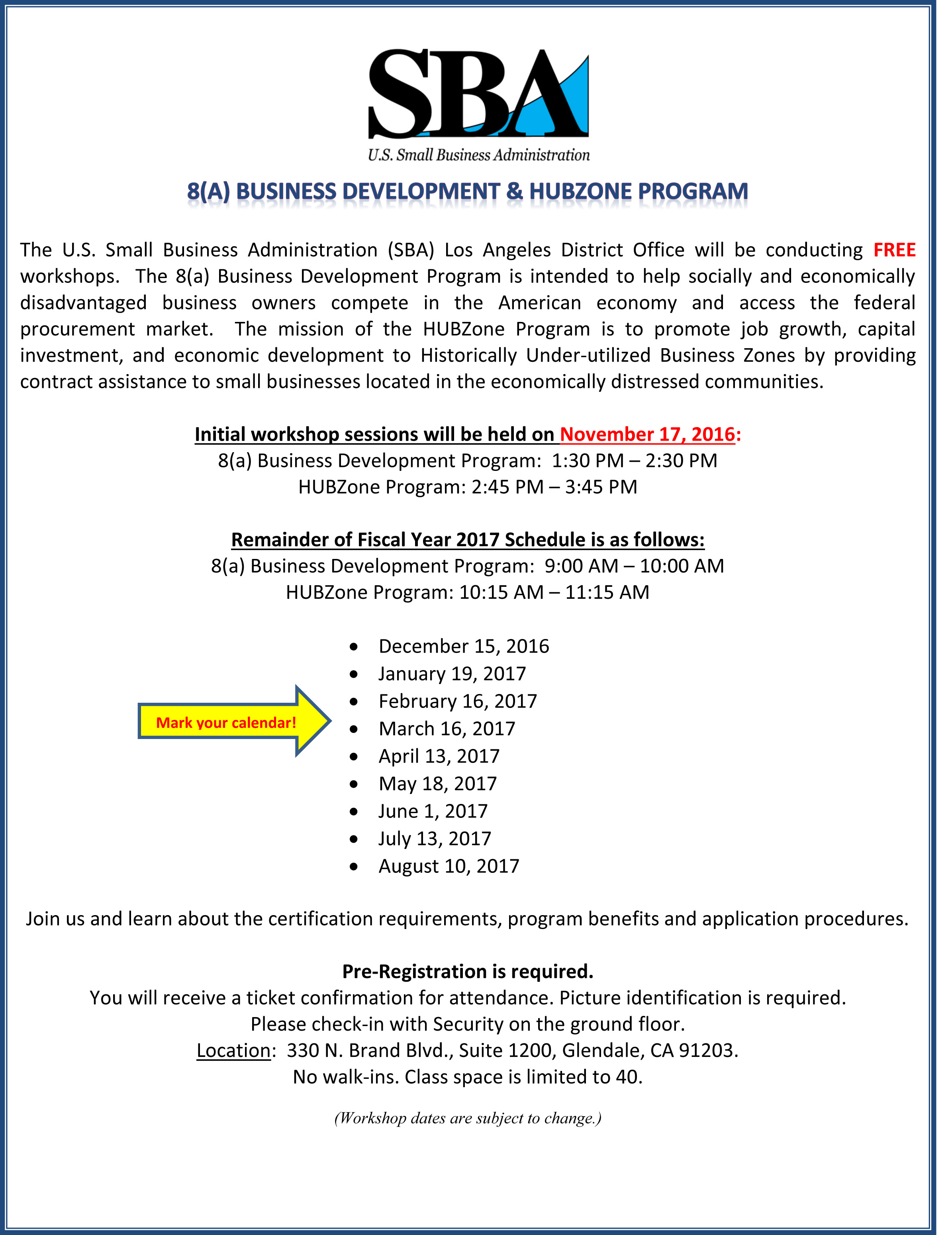 The U.S. Small Business Administration (SBA) Los Angeles District Office will be conducting FREE workshops. The 8(a) Business Development Program is intended to help socially and economically disadvantaged business owners compete in the American economy and access the federal procurement market. The mission of the HUBZone Program is to promote job growth, capital investment, and economic development to Historically Under-utilized Business Zones by providing contract assistance to small businesses located in the economically distressed communities.
Initial workshop sessions will be held on November 17, 2016:
8(a) Business Development Program: 1:30 PM - 2:30 PM HUBZone Program: 2:45 PM - 3:45 PM
Remainder of Fiscal Year 2017 Schedule is as follows:
8(a) Business Development Program: 9:00 AM - 10:00 AM HUBZone Program: 10:15 AM - 11:15 AM
December 15, 2016
January 19, 2017
February 16, 2017
March 16, 2017April 13, 2017
May 18, 2017
June 1, 2017
July 13, 2017
August 10, 2017
Join us and learn about the certification requirements, program benefits and application procedures,
Pre-Registration is required.
You will receive a ticket confirmation for attendance. Picture identification is required.
Please check-in with Security on the ground floor.
Location: 330 N. Brand Blvd., Suite 1200, Glendale, CA 91203.
No walk-ins, Class space is limited to 40.
(Workshop dates are subject to change.)