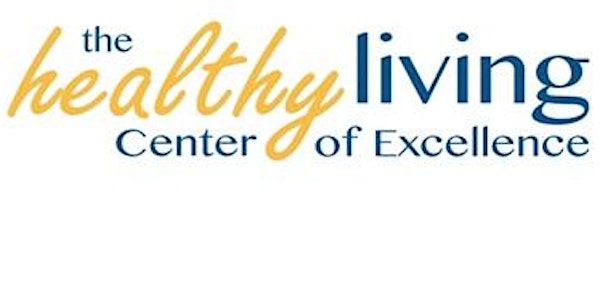 7th Sharpening Your Skills Conference
By Healthy Living Center of Excellence
Date and time
Tuesday, November 6, 2018 · 8:30am - 3:30pm EST
Location
Hampton Inn Boston-Natick 319 Speen Street Natick, MA 01760
Description
7th Massachusetts Sharpening Your Skills Conference
Tuesday, November 6, 2018
8:30 am - 3:30 pm
Agenda
8:30 - 9:00 Registration and Coffee/Tea
9:00 - 9:15 Welcome from Healthy Living Center of Excellence, Melissa Donegan
9:15 - 10:30 Keynote Speaker- "My Journey on the Gurney: Perspective Inside the Bedrails and Outside the Box" Julia Fox Garrison
10:30 - 10:45 BREAK
10:45 - 11:45 Concurrent Session 1
a) Healthy Aging and the Public Workforce System
Olga Yulikova, Executive Office of Elder Affairs
Rosemary Alexander, Department of Career Services
b) Caregiving 101: Self Care, Effective Strategies and More
Crystal Polizzotti, Elder Services of the Merrimack Valley
Matthew Call, Aging in Place with Alzheimer's
c) Beyond Community Workshops; Using 1:1 Programs to Serve Homebound and Socially Isolated Populations
Melissa Donegan, Elder Services of the Merrimack Valley
Molly Gerbutavich, Elder Services of the Merrimack Valley
11:45 – 12:00 Break and Exhibitor Tables
12:00 - 12:30 Lunch and Networking
12:30 - 1:45 Plenary Session Working Effectively with Diverse Cultures
presented by Mercy Anampiu and Sheila Och, Lowell Community Health Center
1:45 - 2:00 Kate Lorig Innovation Award Presentation
2:00 – 2:15 Coffee Break
2:15 – 3:15 Concurrent Session 2
a) Welcoming Workshops: Building Inclusivity into Workshops and Trainings
Kimberly Warsett, Massachusetts Department of Public Health
Nassira Nicola, Massachusetts Department of Public Health
b) The Hidden Face of the Opioid Epidemic: Opioid Use and Abuse in the Older Adult Population
Jennifer Fitzsimmons, Elder Services of the Merrimack Valley
c) Workplace Wellness: Delivery of the Chronic Disease Self-Management Program and the new wCDSMP Within the Workplace Setting
Susan Poludniak, Elder Services of the Merrimack Valley
Andi Waisman, LifePath, Inc.
Silvia Bodie-Dominguez, BayPath Elder Services
3:15 -3:30 Closing Remarks
a) Evaluation
b) Raffle
About the organizer
The HLCE is an innovative collaborative of more than 80 community organizations and governmental organizations with a goal of improving health and wellness of our community members through evidence-based programs (EBP). The HLCE and its partners offer community programs that promote health and prevent disease among adults with one or more chronic health conditions. Programs are held in community settings throughout the state, including at senior centers, housing sites, YMCAs, community centers, faith based organizations and other locations convenient to community participants.