Description
The Conference is open and free to anyone who registers via EventBrite by selecting GENERAL ADMISSION.
Attendance to the LANA Dinner Gala the evening after the conference can be purchased by selecting 2016 LANA Dinner Gala. Dinner and program will be included for $30. Cash bar available to anyone 21 years and over.
Hello Community,
On behalf of the LANA Board of Directors, we cordially invite you to our 7th Annual Laotian American National Conference in Las Vegas, Nevada on August 5th and 6th. The purpose of the conference is to empower the community and highlight the many successes of Laotian Americans. This event is organized by the Laotian American National Alliance. The mission of the organization is to mobilize Laotian Americans by promoting social and economic advancement through civic participation and public policy advocacy.
Friday, August 5, 2016, Wat Khantidhammaram 4243 Judson Ave Las Vegas, NV 89115
We will kick off the conference on Friday with a fun and casual Sarong night at the local Wat Khantidhammaram where everyone will have an opportunity to network, connect and mingle with locals and conference attendees.
Saturday, August 6, 2016, CONFERENCE Flamingo Banquet Hall 3495 E Flamingo Road Las Vegas, NV 89121
REGISTRATION at 8:00 am (our program)
On Saturday morning, our keynote speaker Mr. Matthew Rizzie, 2018 Candidate for California Lieutenant Governor, will start with opening remarks at 9:00 am at the Flamingo Banquet Hall. The rest of the day is filled with a diverse group of speakers with various backgrounds from all over the United States.
2016 LANA Scholarship Fund and Awards
This year we are raising $5000 for our scholarship fund to support Laotian-American students accepted to trade school or college. All contributions are tax deductible to the fullest extent provided by the law. Find out how you can help out here: https://www.gofundme.com/7thLANAscholarship.
Group Rate Accomodations, Valid for reservations made before July 15, 2016
We have picked the beautiful Westin Las Vegas Hotel, Casino and Spa. Space is limited so make sure you reserve your room by July 15th to get the discounted rate of $109 a night. This is without the resort fees or taxes. Please go here: https://www.starwoodmeeting.com/events/start.action?id=1603221105&key=3A7015F7
The first 50 people that register will get a T-shirt!
7th Laotian American National Alliance Conference Program
Sarong Night - Friday Evening, August 5th, 2016, 6 p.m. - 9 p.m.
Wat Khantidhammaram, 4243 Judson Ave, Las Vegas, NV
Showcase your cultural attire at LANA's Cultural Evening Social!
Mingle with new people and sample tasty food at the local Wat Khantidhammaram, located on 4243 Judson Ave Las Vegas, NV 89115. We are asking everyone to wear something that shows off their unique blend of heritage. Sinhs, saris, sarongs, kimonos, sashes, traditional, modern and everything in between are welcome. Be inspired by old family photos or by contemporary ideas on the tradition garb. LANA will show its appreciation for your efforts by awarding prizes based on authenticity, creativity, and beauty.
Admittance is free to anyone who dresses up, but just $5 for everyone else.
Program for the night
- Welcome Guest
- Sampling of appetizers
- Soi Dow
- Photos at photo area
- Buddhist Blessing from temple monks
- Lao Sukwan Blessing Ceremony
- Opening words and Gratitude
- Best Cultural Dress Award
Day of Conference - Flamingo Banquet Hall, 3495 E Flamingo Rd, Las Vegas, Nevada 89121
Saturday, August 6th, 2016, 8:00 AM -8:30 AM
Registration coffee, fruits, and bagels
Saturday, August 6th, 2016, 8:40 AM - 9:00 AM
Opening Ceremony
Color Guard Presentation of the Flag

Singing of the National Anthem

Welcome by LANA Board of Directors
Saturday, August 6th, 2016, 9:10-AM - 9:40 AM
Conference Keynote Speaker: Matthew Rizzie
We are honored and excited to have Mr. Matthew Rizzie as the 2016 LANA Conference Keynote Speaker. Matthew has announced his bid to become the 50th Lieutenant Governor for the State of California. Matthew immigrated from Savannakhet, Laos when he was just 5 years old as a refugee. He will share his inspiring journey to this pivotal point in his life, as well as, discuss his advocacy platform and the impact that his successful campaign would have for the Laotian American Community in terms of increased visibility and other social/political effects.
Saturday, August 6th, 2016, 9:50 AM - 10:30 AM
Breaking Into the Entertainment Business
Speaker: KP Phagnasay, Josh David, Brian Sounalath
Do you ever wonder what it takes to be successful in the acting world? Or even just how to begin? Please join us for a lively discussion with a veteran of the industry, KP Phagnasay. KP has dozens of IMDB credits to his name in varying functions including producer, actor, and stunts. He will discuss various aspects of the industry including:
Actors' Training (What it takes? How to pick the right one for you?)

The Business Side of Acting (Marketing, Tools/Resources, Guilds, and Unions)

Ethnic Representation & Visibility in the Industry
Saturday, August 6th, 2016, 10:40 AM-11:20 AM
IT'S THE LAW!
Speakers: Into Champon, Esq. & Sou Bounlutay Esq.
Many immigrants or refugees arriving in the U.S. have high hopes of achieving the American Dream. For some that means finding gainful work that provides enough money to take care of a family. For others, it means working for hard to start their own successful businesses. However, due to extenuating circumstances relating to immigration issues such as expired work visas, criminal history, lack of business knowledge or plan, they fail to become equipped with the tools needed to accomplish everything they want. This will be an interactive panel where the audience will be able to share individual experiences and ask questions related to immigration, criminal, and business law. Both speakers are attorneys with experience in these three practice areas.
Saturday, August 6th, 2016, 11:30 PM -12:10 PM
ALL ABOUT COMMERCIAL BRANDING!
Speakers: Phonexay Singharatsavong & Trevor Yee
According to the Marketing Donut, "The benefits that a strategically defined brand can bring are the same as when people fall in love with each other. When customers connect emotively-because they share the same values and beliefs of a brand-- it leads to higher sales and better differentiation."
This panel will focus on branding and marketing strategy, how integral it is for the survival of any business to know how to market effectively, and also how to use social media or apps to get the word out about their business. They will also discuss the pitfalls of the business world.
Saturday, August 6th, 2016, 12:20 PM - 1:10 PM Lunch Break & Networking Hour
Food will be available for purchase
Saturday, August 6th, 2016, 1:20 PM - 2:00 PM
MAKE A MILITARY CAREER WORK FOR YOU!
Speaker: Jimmy Inthanongsak
Unsure of what path to take after high school? Does the cost of college and universities seem insurmountable? Not keen on the burden of student loan debt after college? Consider the U.S. Military! As Americans, the various branches of the U.S. Armed Forces provide a myriad of unique opportunities that include: great pay/benefits, technical skills training, expert leadership skills training, full medical coverage for you and your family, and subsidized educational opportunities after your service. Please join us to listen and learn about the amazing opportunities some of our own Laotian Americans have had and all of the "places" it has taken them.
Saturday, August 6th, 2016, 2:10 PM - 3:00 PM
FROM THE HUT TO THE CONCRETE JUNGLE, MUSIC REMAINS ALIVE!
Speakers: Lina Luangrath, Heartbreaka, Onehunned, Eranetik
Music has always played a vital part in the expression of Lao culture. No function or gathering, large or small is complete without someone pulling out the karaoke machine, free styling it or strike up the band. In recent years, the younger generation has taken traditional music and incorporate their own style and flair to it and created a new beat and rhythm that expresses their mantra, their generations' message to the world. From the hut to the concrete jungle, music has remained a vital expression of our cultural identity. Please join our talented panel of entertainers to see how they have individually turned their passions for music and entertainment into burgeoning careers and businesses.
Saturday, August 6th, 2016, 3:10 PM - 3:50 PM
Women in the Industry
Speakers: Lattana Sirivath, Khamla Sirivath, Dj Miss Joy
In recent years, the career choices for Laotian American women across the U.S. are rapidly changing. In a highly competitive and dynamic global society,more Laotian American women across the US are taking advantage of the opportunities to start their own business. These ladies are blazing their own trails and refining their role in society by breaking away from traditional careers and taking a chance by following their passion. Meet four women from different industries as they discuss the unique challenges they face as female entrepreneurs and what they have done to thrive in the industry that is fairly dominated by their male counterparts.
Saturday, August 6th, 2016, 4:00-4:15
Surprise Inspirational Speaker to wrap up conference
---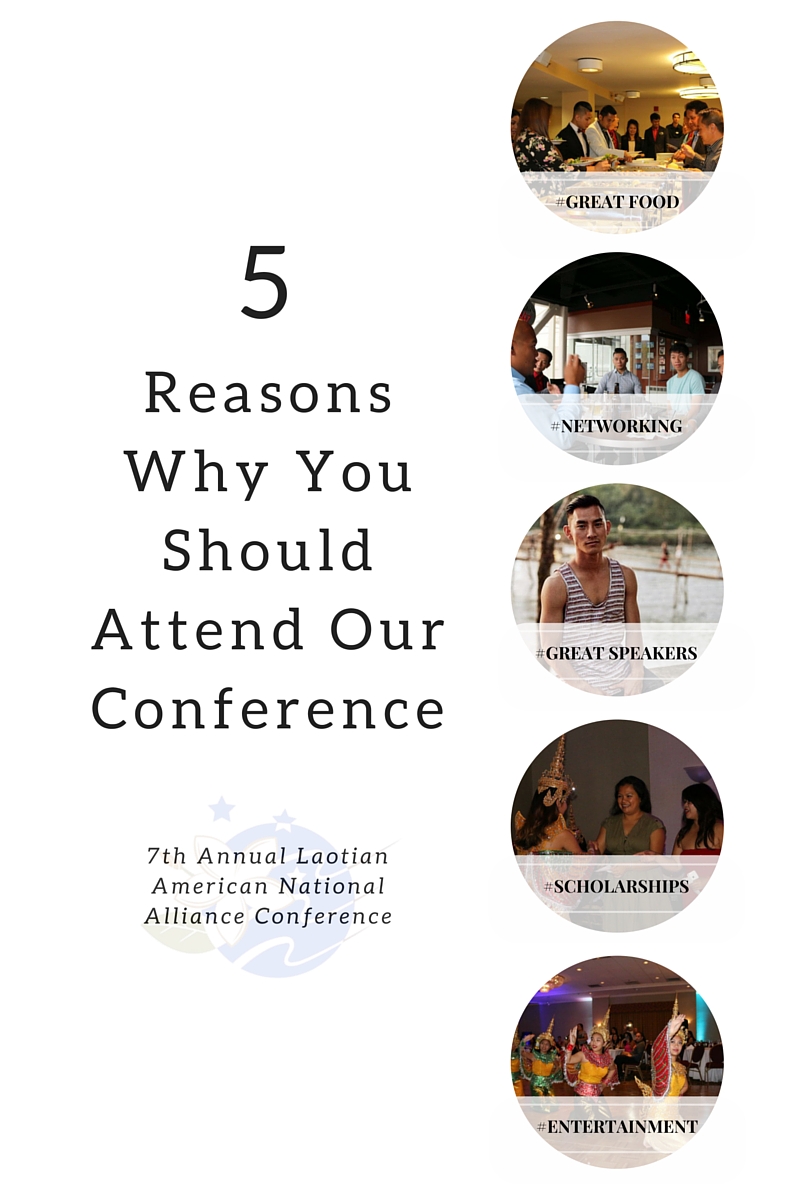 ---
SCHOLARSHIP INFORMATION AND APPLICATION
We all have seen the statistics in regards to Laotian Americans and higher education. As an advocacy organization, we want to do something about the low numbers of college graduates in our community by offering scholarships to help those who are going and to motivate those who are unsure. Together as a community we know we can raise the percentage and change the status quo.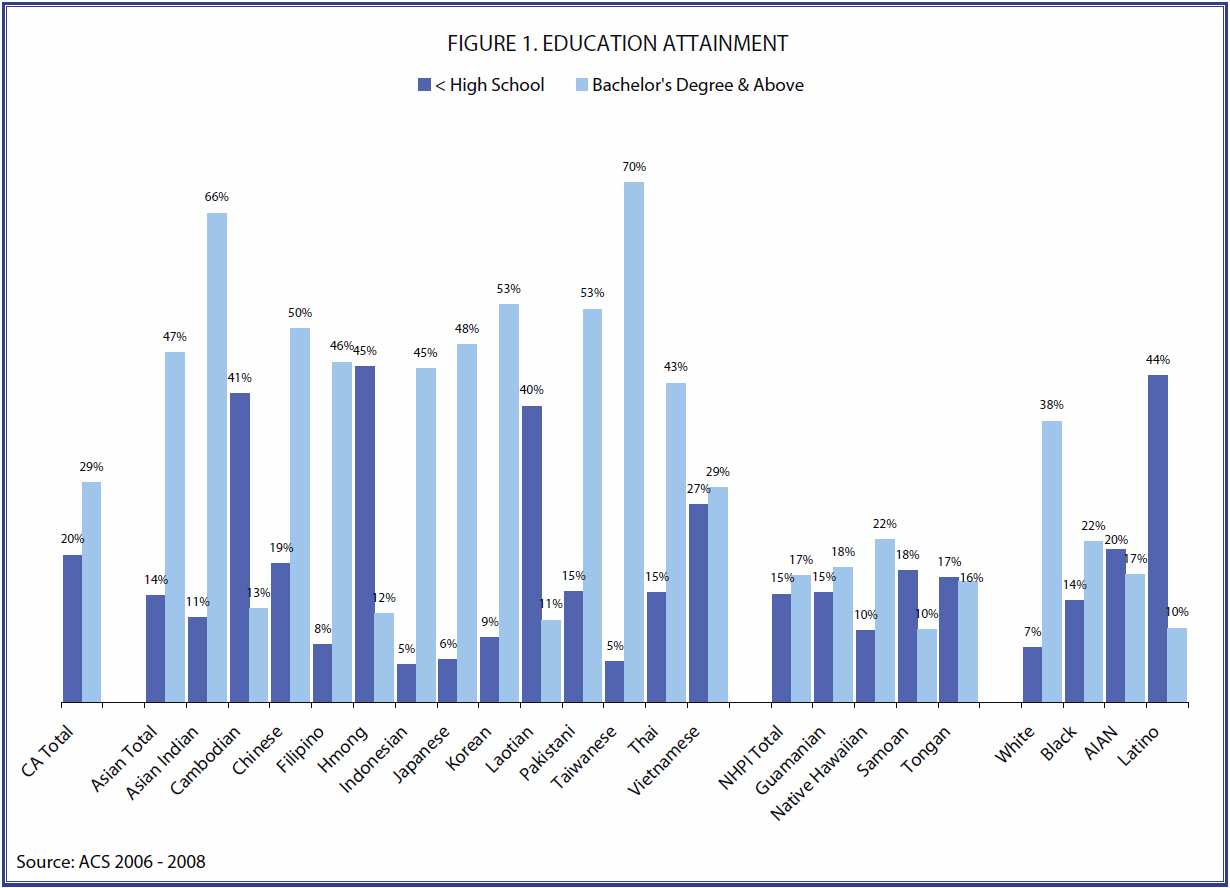 Apply for our LANA Scholarship! We would like to thank US Bank of Las Vegas for their contribution to our scholarship fund as well as Ms. Bonney Lammayot for her generous donation. To get scholarship application please email our Scholarship Coordinator, Ms. Linlei Vongkaysone at: linlei@lana-usa.org.
---
FAQs
---
Are there ID requirements or age limitations to attend the event?
There is no age restriction on attending the conference. However, to purchase alcohol at the Celebrate Community Event, a valid ID is required.
Will transportation be provided?
Transportation will not be provided. We recommend you enlist the local taxi service, Uber, Lyft, or carpool with each other to the event.
Is parking provided?
Flamingo Banquet Hall has complimentary parking when you attend the conference.
How do I contact the organizer?
You can email us at conference@lana-usa.org
Is my registration/ticket transferrable?
Yes, it is. If you have any issues, please contact us at conference@lana-usa.org
Do I have to bring my printed ticket to the event?
We strongly recommend you either print out the ticket or download the Eventbrite app for faster check-in.
What is the refund policy?
Nonrefundable.
Will food be provided during the conference?
Light refreshments will be provided for breakfast and throughout the conference. Lunch and drinks will be available for purchase.
Where can we stay?
We have blocked off 25 rooms at the beautiful Westin Las Vegas Hotel Casino & Spa. You'll enjoy the action and excitement of the famous "Strip" just one block away—and a quiet retreat whenever you need some peace. It is $109 a night without tax and resort fees. The group rate is available until July 6, 2016, please make sure you reserve before the deadline.
To reserve please go to the link and follow the prompt: https://www.starwoodmeeting.com/events/start.action?id=1603221105&key=3A7015F7.
---