Description
READY TO FEEL MORE MOMENTS OF JOY WHILE PARENTING?

Are you feeling stuck with your kids? Are you looking for less overwhelm and more moments of joy and playfulness and connection in your home? Would you like to find more effective ways to deal with challenging behaviors like yelling, whining, tantrums and/or sibling rivalry? Would you like to find a common path to childrearing with your partner? Are you wondering when this whole parenting thing gets easier?
Join Our 7 Week Positive Discipline Parenting Class
"Building Connection, Cooperation & Confidence"
Join us for 7 weeks of solutions-focused skill building, where you'll learn alongside other parents like yourself to find more ease in your day-to-day and more joy in your life-long journey of parenting. This class curriculum is built upon the nationally recognized Positive Discipline Method, and includes in depth information on child development and relationship-centered parenting to help you learn tools and strategies that you can use today, and for years to come.
This is the Tuesday Evening Class offered 7-9pm.
TOGETHER WE WILL LEARN TO:
Be both kind and firm as we connect with our kids and set boundaries with respect and consistency

Minimize sibling rivalry and power struggles; maximize self-reliance and problem solving skills

Be more effective and confident when dealing with whining, hitting/biting, "attitude", etc.

Focus on solutions versus punishments and rewards

Develop a "growth mindset" within ourselves and families, where we believe mistakes are an opportunity to learn.

YOU'LL GET:
Positive Discipline book and weekly articles/handouts/tip sheets to keep.

7 weeks (14 class hours) of content, practice, and collaboration with other parents of young kids

Email & web-based follow-up support and resources, including access to our private online community.

A keenly facilitated learning environment led by a skilled parent educator, where we'll discuss the challenges and unique opportunities of developing a parenting style and parent-child relationship that is both kind and firm.
Class Details & Pricing:
Where: Sunset Hill, co-located in the comfortable and charming Global Garden Preschool meeting space at 6403 32nd Ave NW, Seattle, WA.


When: Tuesday Nights, 7-9pm

Starts: May 14 - June 25, 2019

Pricing*: $220/pp, $400/couple.
** Scholarships always available.


Registration required at least 48 hours before first class.
---
FAQ:
Q: How do I sign up?
A: After clicking on the green "Tickets" button above, you can select your class and insert any promotional code if you have one before final registration and payment.
Q: Can I pay by check?
A: If you wish to pay by check (and avoid fees) please contact me at hello@positiveparentingseattle.com. You'll still need to register online, but we'll send you a promotional code for a free registration, and you can mail your check to us at Positive Parenting Seattle, 8619 Jones Ave NW, Seattle WA 98117
Q: Are scholarships available?
A: We strive to make our classes available to all parents and caregivers. Scholarships (up to 100%) are indeed available so please contact us for details at hello@positiveparentingseattle.com.

Q: Should my partner come too?
If you are co-parenting, we highly recommend attending our classes and workshops together. Parenting is hard enough and co-parenting is wildly tricky business. We share a lot of tools and ideas that provide an excellent starting place for couples or co-parents who have diverse parenting styles or who are looking to find ways to get (and stay) on the same page as you go about the difficult business of raising small humans.
Q: Is this class only for parents?
Nope! This class is NOT just for parents. Also great for grand-parents, nannies, teachers and other care-givers as well. We also provide dramatically reduced pricing for teachers, as the Positive Discipline model was specifically designed to support both teachers and parents.

Q: Can you tell me more about the workshop?
All classes are based on the nationally recognized Positive Discipline Method which focuses on the concept that it is possible (and effective) to be both kind AND firm at the same time as you build cooperation in your family. In our time together, we'll offer practical strategies to bring greater ease, joy, and stronger relationships into your home. Our classes and workshops are always a mix of lecture, discussion, group work and experiential exercises. We spend particular time on child development for 0-5 year olds, but this class is appropriate for parents of kids of any age.
Our goal is that you leave class feeling like you have the skills and encouragement to be empowered and energized to do the hard (and wonderful) work of parenting your amazing kids.
Find out more about Positive Parenting Seattle at www.positiveparentingseattle.com and contact us with any questions, concerns or ideas at: hello@positiveparentingseattle.com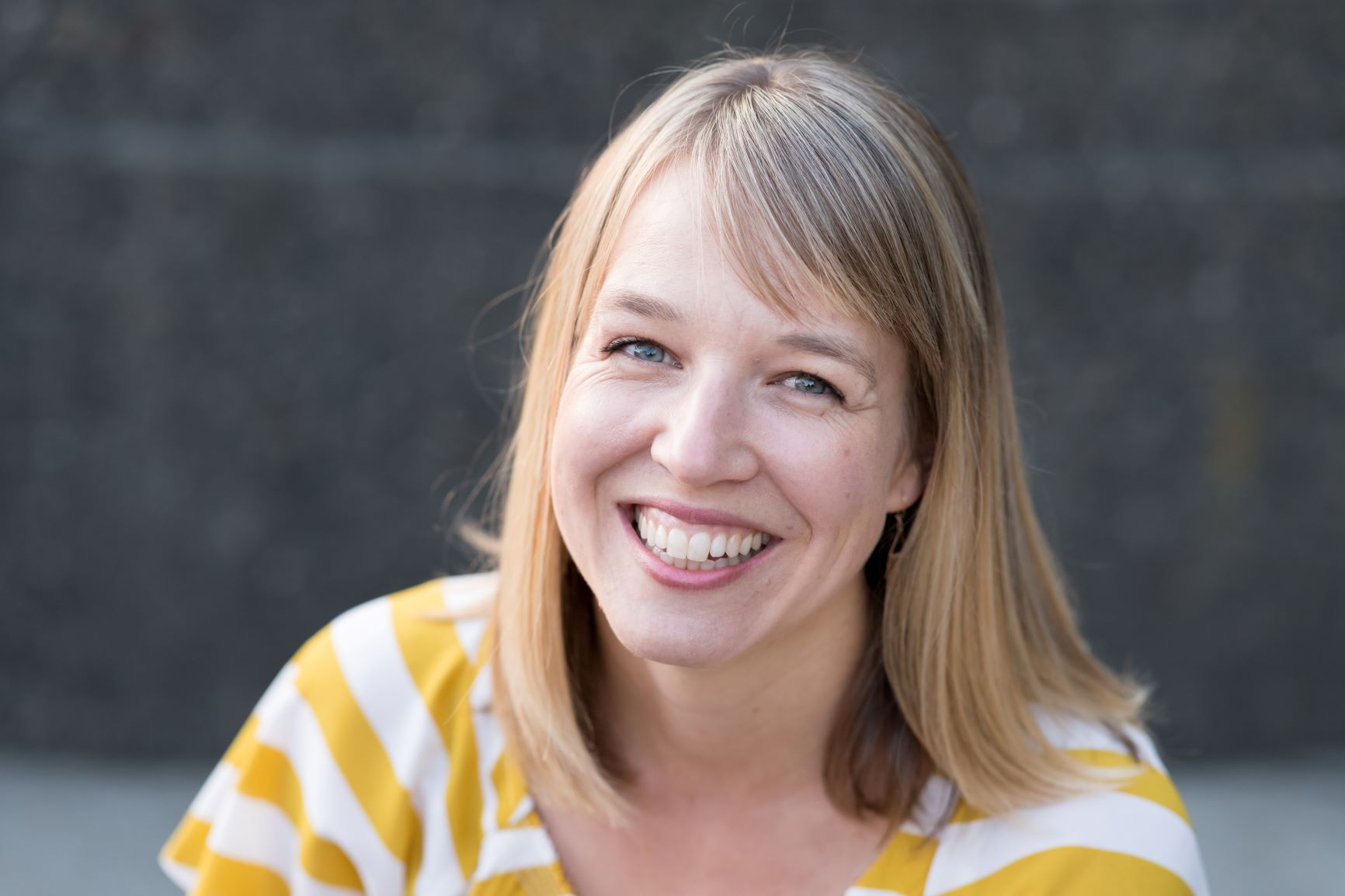 This class will be co-taught by Katie Gruver, Certified Positive Discipilne Parent Educator and co-founder of Positive Parenting Seattle (above) and Brent Swatz, Public Health Nurse and father of two (below).