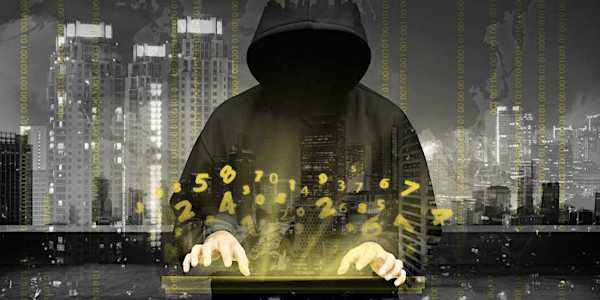 5th Annual Security and Risk Management Symposium (2021)
NOVEMBER IS NATIONAL CRITICAL INFRASTRUCTURE SECURITY AND RESILIENCE MONTH!
About this event
NOVEMBER IS NATIONAL CRITICAL INFRASTRUCTURE SECURITY AND RESILIENCE MONTH!
The 5th Annual Security and Risk Management Symposium is sponsored by the Pennsylvania Governor's Office of Homeland Security, and the Pennsylvania Region 13 Counterterrorism Task Force, in partnership with the U.S. Department of Homeland Security - Cybersecurity and Infrastructure Security Agency (CISA), and the Western Pennsylvania All Hazards Fusion Center (WPAHFC). 
THIS SYMPOSIUM ADDRESSES: Criminal activities, cyber and physical security threats in our region and globally, physical and cybersecurity countermeasures to include risk management strategies, best practices, availability of tools and resources, and insight on the protection of critical infrastructure assets - while building organizational resilience.
WHO SHOULD ATTEND: The symposium is intended for the Private Sector (Business and Industry) and Public Sector (Federal, State, Local, Tribal, Territorial), Engineers, Physical and Cybersecurity Professionals, Utilities, Emergency Management/Emergency Services, Law Enforcement, Business Continuity/Organizational Resilience Professionals, VOAD's, and those responsible for protecting our Nation's Critical Infrastructure through cyber and physical security initiatives.
Presentations will include:
Federal Bureau of Investigation (FBI) :  The Cyber and Physical Threat Landscape Brief - An FBI Perspective
US Department of Homeland Security - Cybersecurity and Infrastructure Security Agency (CISA): 

"Risk Mitigation Considerations and Strategies"
"Best Practices: Physical Security Protective Measures for Critical Infrastructure (Physical Security Assessments, Plans and Case Studies)"
"Homeland Security Perspectives for Building Cyber Security Capacity, Capability and Resilience"

Commonwealth of Pennsylvania, Governor's Office of Administration - Enterprise Security Office, Chief Information Security Officer: "Reducing the Risks of Ransomware"    
National White Collar Crime Center (NWC3): "Tor, Darknets, and Dark Markets: A Deeper Understanding for Network and Information Security Professionals"
Panel Discussion: "Security and Critical Infrastructure - an ISAC perspective" Moderator: MS-ISAC / Center for Internet Security (CIS) Panelists include speakers from the following Information Sharing and Analysis Centers (ISAC's): Communications ISAC, Electricity ISAC, Oil and Natural Gas ISAC, and the Water ISAC (Physical/Cyber)
ICAM - Critical Infrastructure Capitol Technology University: "Hack the Building" : Industrial Control System Security in Facilities"
Cyber Crimes Support Network: "Stuff You Should Know: New Cyber Resources for 2021"
Government Technology & Services Coalition (GTSC): "The State of Physical Security: Assessing and Mitigating Risk"
Important Event Information:
This Symposium is being offered at no cost to attendees, however, advance registration is required.   This event is being hosted as a virtual event.
Registration will not be available on the day of the event.   
Virtual seating is limited.
All required information must be filled out in completion, or your ticket will not be issued.
Registration will close on November 2, 2021, OR when all seats are filled. A "Wait-list" will be made available.  Substitutions are not permitted, everyone must have a ticket in their own name.
Please note:  If after registering you are unable to attend, please cancel your registration so another can have your seat.
We look forward to your attendance at the 5th Annual Security and Risk Management Virtual Symposium!
A Few of Our Event Partners:
Pennsylvania Governor's Office of Homeland Security
Pennsylvania Region 13 Task Force
US Department of Homeland Security - Cybersecurity and Infrastructure Security Agency (CISA)

Cybersecurity Advisors (CISA Region III)
Training & Exercises (CISA Region III)
Protective Security Advisors (Pittsburgh District)
Office of Intelligence & Analysis (I & A) Field Operations
Office of Chemical Security
Office of Intergovernmental Affairs

Western Pennsylvania All Hazards Fusion Center (WPAHFC)
Federal Bureau of Investigation (FBI)
United States Coast Guard, Marine Safety Unit - Port of Pittsburgh
United States Secret Service
Transportation Security Administration (TSA)
United States Environmental Protection Agency (US EPA)  
Commonwealth of Pennsylvania, Governor's Office of Administration - Enterprise Information Security Office
National Weather Service (NWS) - Pittsburgh, PA
National Association of Clean Water Agencies (NACWA)
Pennsylvania Emergency Management Agency (PEMA)
Pennsylvania Public Utility Commission (PUC)
Pennsylvania State Police
Pennsylvania Water/Wastewater Response Network (PaWARN)
FBI Citizens Academy Alumni Association - Pittsburgh (FBI CAAA Pittsburgh)
Pennsylvania Department of Environmental Protection (PA DEP)
Keystone Emergency Management Association (KEMA)
US Environmental Protection Agency  (US EPA) - Water Security Division
Allegheny County Sanitary Authority (ALCOSAN)
City of Pittsburgh Department of Public Safety
City of Pittsburgh Bureau of Police and Bomb Squad
City of Pittsburgh Bureau of Fire
City of Pittsburgh of Emergency Medical Services (EMS)
City of Pittsburgh Office of Emergency Management and Homeland Security (OEMHS)

Allegheny County Emergency Services
Allegheny County Local Emergency Planning Committee (LEPC)
Allegheny County Fire Marshall Office
American Red Cross Greater Pennsylvania Region
Pittsburgh Cultural Trust
August Wilson African American Cultural Center (AWAACC)
Women in Homeland Security (WHS)
Doubletree by Hilton - Pittsburgh/Green Tree
Duquesne Light Company
American Water Works Association (AWWA)
International Consortium for Organizational Resilience (ICOR)
American Water
Federal Executive Boards
National White Collar Crime Center (NWC3)
Pennsylvania American Water
Pennsylvania One Call System, Inc. / 811
Pennsylvania Section American Water Works Association (PA-AWWA)
Salvation Army Western Pennsylvania Division
American Red Cross Greater Pennsylvania Region
Pennsylvania Office of the State Fire Commissioner, Pennsylvania State Fire Academy
InfraGard Pittsburgh (InfraGard Pittsburgh Members Alliance)
West View Water Authority
Secure Community Network (SCN)
ASIS International (Pittsburgh Chapter)
Information Systems Security Association (ISSA Pittsburgh Chapter)
Three Rivers Contingency Planning Association (TRCPA)
Electric Infrastructure Security Council (EIS Council)
Society of American Military Engineers (SAME)
Government & Technology Services Coalition (GTSC)
Government & Technology Services - Homeland Security Today
Pennsylvania Association of Hazardous Materials Technicians
Water Information Sharing and Analysis Center (WaterISAC)
Pennsylvania Water Environment Association (PWEA)
International Association of Emergency Managers (IAEM)
E-ISAC (Electricity Information Sharing and Analysis Center)
North American Electric Reliability Corporation (NERC)
FB-ISAO  (Faith-Based Information Sharing and Analysis Organization)
National Cybersecurity Preparedness Council (NCPC)
The Center for Infrastructure Assurance and Security (CIAS) at the University of Texas at San Antonio (UTSA)
The Texas A&M Engineering Extension Service (TEEX) National Emergency Response and Recovery Training Center (NERRTC)
The University of Memphis Center for Information Assurance (CFIA)
Norwich University Applied Research Institutes (NUARI)
The Cyberterrorism Defense Initiative (CDI)
The National Domestic Preparedness Consortium  (NDPC)
The Texas A&M Engineering Extension Service (TEEX) National Emergency Response and Recovery Training Center (NERRTC)
Louisiana State University (LSU) National Center for Biomedical Research and Training (NCBRT)
New Mexico Tech (NMT) Energetic Material Research and Testing Center (EMRTC)
National Nuclear Security Administration (NSSA) CTOS-Center for Radiological / Nuclear Training
FEMA Center for Domestic Preparedness (CDP)
University of Hawaii (UH) National Disaster Preparedness Training Center (NDPTC)
Security and Emergency Response Training Center (SERTC)
** Additional  Event Partner Organizations/Agencies will be available for review in the Event Partner Handbook.**