5th Annual Host-Pathogen Interactions: Circuits to Systems Symposium
Description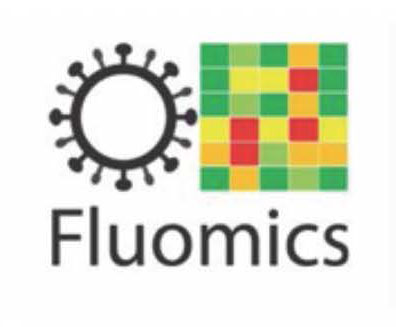 Organized by: FluOMICs Consortium

Co-sponsored by Program Project for the study of Innate Immune Responses and Vaccines Against Tumor-Associated Herpesviruses (P01CA177322 NIH/NCI; Ren Sun (PI))
---
Elucidating the molecular mechanisms that govern host-pathogen interactions is a subject of intense research in the field of infectious disease. National and local thought leaders will discuss current gaps in our understanding of how pathogens manage to evade host immune surveillance and establish acute and chronic infection states.
The 5th Annual Systems Biology and Host-Pathogen Interactions Symposium is FREE to attend, but registration is required for all attendees. A limited number of travel grants will be awarded.
Poster Session
We encourage abstract submission for posters. Four authors will be selected to speak about their work at the symposium. Abstracts must include:
Poster title (up to 150 characters including spaces).

Author's full name and affiliation.

Text only abstract (limit of 250 words).
Click here to submit your abstract. Please submit poster abstracts by February 1, 2019.
Travel Grants
Students and postdoctoral fellows are also encouraged to apply for a travel grant. Please click here for the Travel Grant Application Form. Travel Grant is for maximum of $750.
Please submit travel grant applications by December 31, 2018.

Driving Directions

The Sanford Consortium for Regenerative Medicine is located at 2880 Torrey Pines Scenic Drive, La Jolla, CA 92037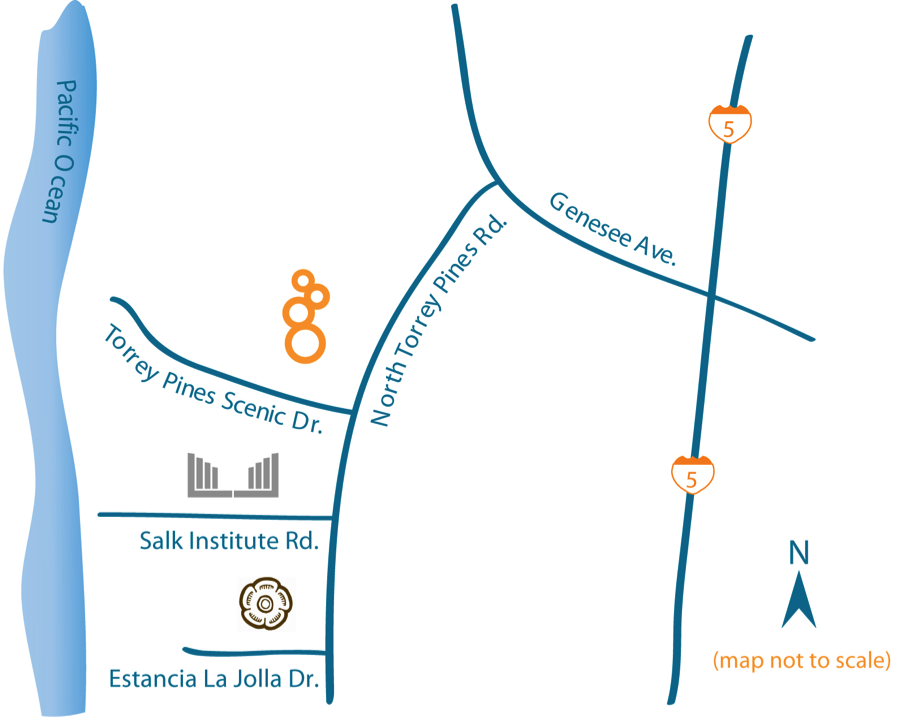 From the I-5 north or south, exit Genesee. Turn West on Genesee and turn left on North Torrey Pines Road at the light. Turn right at the second light onto Torrey Pines Scenic Drive.
From route 101 from Del Mar and other coastal locations north. Turn right at the light after Scripps Green Hospital to stay on Torrey Pines Drive after Scripps Green Hospital and Scripps Research Institute. Turn right at the second light onto Torrey Pines Scenic Drive.
Parking
Event Parking Signs will be placed at the parking entrance directing you to the appropriate lot, and the appropriate spaces within that lot.
Schedule
25 minute talks with 5 minutes Q/A
8:30 a.m.
CONTINENTAL BREAKFAST (Fruit, Pastries, Coffee) & REGISTRATION
---
9:00 a.m.
Welcome – Sumit Chanda
Introductory Remarks – Adolfo-Garcia Sastre & Ren Sun
9:15 a.m.
Liliana Brown, PhD
NIH/NiAID
Systems Biology Program overview
Session 1: Chair - Adolfo Garcia Sastre
9:30 a.m.
Jenny Ting, PhD
UNC School of Medicine, Chapel Hill
"Changes in the Genomic and Proteomic landscape During Viral Infection"
10:00 a.m.
Andreas Pichlmair, PhD
Tecnische Universität München
"Systems level organisation and regulation of the innate immune response"

10:30 a.m.
John Yates, III, PhD
Scripps Research
"Advances in Proteomics for Biological Discovery"
---
11:00 a.m.
COFFEE BREAK
---
Session 2: Chair - Ren Sun
11:15 a.m.
Ana Fernandez-Sesma, PhD
Icahn School of Medicine at Mount Sinai
"Modulation of Innate Immune Responses by Dengue Virus"
11:45 p.m.
Ian Mohr, PhD
New York University Langone Health
"Control of Innate Immunity by rRNA accumulation and RNA m6A Modification Enzymes"
---
12:15 p.m.
LUNCH
---
Session 3: Chair - Ivan Marazzi
1:15 p.m.
PostDoc Talk
Umut Karakus, PhD student
University of Zurich, Switzerland
"MHC class II proteins mediate cross-species entry of bat influenza viruses"

1:35 p.m.
Benjamin Gewurz, MD, PhD
Harvard Medical School, Harvard University
"Systematic Analysis of Epstein-Barr Virus B-cell Interactions"
2:10 p.m.
Harm van Bakel, PhD
Icahn Institute for Genomics and Multiscale Biology
"Interplay Between Viral and Host Transcription During Influenza Infection"
---
2:40 p.m.
COFFEE / SWEETS BREAK
---
Session 4: Chair - Nevan Krogan
3:00 p.m.
PostDoc talk
Aarthi Talla, PhD
Case Western Reserve University School of Medicine
"A Crowdsourced Analysis to Identify ab Initio Molecular Signatures Predictive of Susceptibility to Viral Infection"
3:15 p.m.
Sagi Shapira, PhD
Columbia University
"Dissecting Viruses: from cCell Circuits to First Drafts"
3:45 p.m.
Alexander Hoffmann, PhD
University of California, Los Angeles
"Deciphering the Language of Immune Sentinel Cells"
4:15 p.m.
Closing Remarks – Sumit Chanda
---
4:30 p.m.
POSTER SESSION and RECEPTION
SCRM Lobby – Lower Level
___________________________________________________________________________________________________
Keep checking this website for updates.