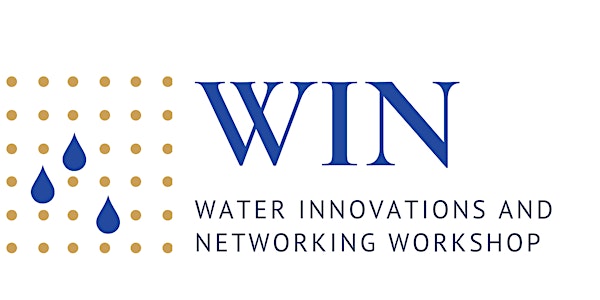 5th Annual BGNDRF WIN Workshop
5th Annual Water Innovations and Networking Workshop
When and where
Location
Brackish Groundwater National Desalination Research Facility 500 La Velle Road Alamogordo, NM 88310
About this event
The goal of the WIN Workshop is to provide clients of the Bureau of Reclamation's Brackish Groundwater National Desalination Research Facility (BGNDRF) the opportunity to share their work with a broader audience in a rich environment for networking with potential customers, investors, partners, and other interested parties.
At this year's event, in addition to presentations by organizations with projects at BGNDRF, participants will hear speakers from BGNDRF, the Bureau of Reclamation, the US Department of Energy, US Environmental Protection Agency, and Keynote Speaker Brent Alspach of Arcadis.
Registrants can register to present a 3-minute pitch. Pitches may be on any topic relevant to WIN Workshop participants. This gives audience members greater opportunity to participate and increases networking opportunities for all.
5th Annual Water Innovations and Networking Workshop Agenda
Pre-workshop - 9/19/2022
2:00 – Optional Tour of Kay Bailey Hutchison Desalination Plant in El Paso, TX.
Day One - 9/20/2022
9:00 Welcome & Introductions
9:05 Special Greetings
9:20 Enhanced Evaporation/Concentrate Management
10:10 PFAS Treatment/Removal Panel
10:55 Interactive Break
11:30 3-Minute Pitches
11:40 Membrane Technologies
12:15 Lunch
1:30 Federal Funding Panel
2:15 Water Reuse Action Plan (WRAP) Update
2:30 Interactive Break
3:00 BGNDRF Interns
3:35 Special Speaker (Moderator for Operator's Panel)
3:40 Day One Closing Comments
5:30 – 9:00 Evening Social Event 575 Brewing Company
Day Two - 9/21/2022
9:00 Day Two Opening Comments
9:05 Renewable Energy
9:55 Keynote Presentation Brent Alspach, PE, BCEE Arcadis
10:55 Interactive Break
11:30 Technology Development
12:20 Lunch
1:30 3-Minute Pitches
1:40 Regional Desalination Panel
2:30 Produced Water Treatment
3:20 BGNDRF Update
3:35 Closing Comments
4:15 Tour of Local Water Treatment Facility - Village of Cloudcroft
Keep checking the WIN Workshop website for updates about speakers, the event agenda, and scheduled facility tours at https://www.usbr.gov/research/bgndrf/win.html.
**Registration will close at 12 pm MDT on Friday, September 16, 2022.**