About this Event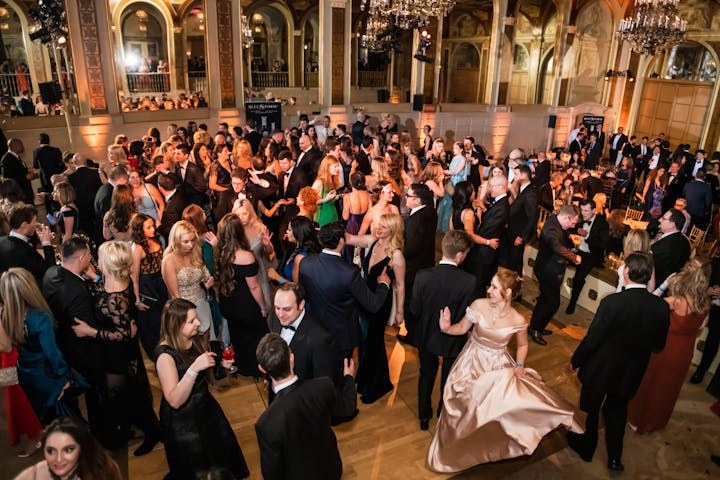 Join us at The Plaza Hotel's Grand Ballroom for the 55th Annual Petroushka Ball, an unforgettably magical evening and New York City's premier Russian-American event benefiting the Russian Children's Welfare Society charitable programs.
Reception 8 pm, Dinner & Entertainment 9 pm, Dancing 10 pm
Special Guest Stars TBA
Lester Lanin Orchestra, Russian Folk & Gypsy Music
Dress Code: Strictly White or Black Tie, Long Ball Gowns
Age Requirement: 21 y.o. and up
Since its inception in 1965, the Petroushka Ball has been one of New York's most important charitable Russian-American events, attended by over 700 guests representing business, artistic and diplomatic spheres. Past Petroushka Ball events have featured leading soloists of the Metropolitan Opera, the American Ballet Theatre, New York City Ballet, Bolshoi Theater, and other prominent companies.
Support RCWS' charitable programs and be a part of the Petroushka Ball legacy by purchasing tickets to the Ball, placing advertisements in the Petroushka Ball journal, supplying raffle prizes or products for event gift bags, or by generously making a donation.
Types of Tickets:
SPONSOR LEVEL TICKETS - $1,000 each ($800 tax-deductible). Includes: 8pm-9pm cocktail reception, 9pm-10:30pm dinner & entertainment, followed by dancing, premier table position, listing in event Program.
BENEFACTOR LEVEL TICKETS - $700 each ($500 tax-deductible). Includes: 8pm-9pm cocktail reception, 9pm-10:30pm dinner & entertainment, followed by dancing, best table available after the Sponsor level, listing in Petroushka Ball Program.
PATRON TICKETS - $500 each or $550 after January 20, 2020. Includes: 8pm-9pm cocktail reception, 9pm-10:30 pm dinner & entertainment, followed by dancing ($300 tax-deductible).
DANCING ONLY TICKETS - $180 each before Dec 31, 2019; $200 each from Jan 1-15, 2020; $225 after Jan. 15, 2020. Includes: dancing from 10 pm till 2 am, complimentary vodka drinks ($100 tax-deductible).
1 RAFFLE TICKET - $15 each. Raffle tickets are not tax-deductible. Raffle tickets do not grant admission to the 55th Petroushka Ball. Upon purchasing a raffle ticket/s your name & contact info will be entered and later placed into a large drum at the Petroushka Ball. At 12:30 am the night of the Ball the tickets/names are drawn and you will be notified if you have won after the event.
Dancing tickets holders will start in the Terrace Room at 10 pm with the Barynya Balalaika Orchestra playing popular Russian folk and gypsy music till 2 am. The Lester Lanin Orchestra will play in the Grand Ballroom till 1 am. All guests (Dinner & Dancing) are invited to dance in the Terrace Room and the Grand Ballroom.
For information regarding sponsorships, ads, raffle & gift bag items, or other contributions, please contact RCWS at 212-473-6263 or main@rcws.org.
All net proceeds from the 55th Petroushka Ball will be directed towards RCWS' charitable programs. Founded in 1926, the RCWS is dedicated to improving the lives of children at risk in Russia. RCWS awards college scholarships to orphaned children and supports pediatric hospitals, orphanages, rehabilitation centers for children with special needs and schools in Russia. RCWS is a 501 c 3 US non-profit organization and all contributions are tax deductible to the extent allowed by law. Please visit our web site www.rcws.org for additional information.
Follow @PetroushkaBall on Instagram
View pictures from the 54th Petroushka Ball here