Description

Join 500 Startups & Microsoft on May 19 for the Unity + Inclusion Summit! 500 Startups is a venture capital firm on a mission to discover and back the world's most talented entrepreneurs, help them create successful companies at scale, and build thriving global ecosystems. We are one of the most active seed stage venture capital firms in the world, having invested in 2,000+ technology startups globally. We're excited to come back to the Big Apple for this event!
U+I is a one-day event which brings together entrepreneurs, investors, and the tech community to discuss the current state and future of diversity and inclusion. This event has a specific focus on fundraising, growth, and creating diverse workplaces and teams. Attendees will hear from top tier founders, investors, corporate entities, and press to gain insight and learn tactics for building, investing in, and supporting inclusive startups!
Through keynotes, panels, and workshops, we'll address topics like:
- Access to early capital
- Building diverse teams and workplaces
- Growth marketing

The day will include a chance to have 1:1 office hours, a light breakfast, lunch, snacks, and happy hour.
We have a limited number of scholarships available. Please fill out our scholarship application HERE.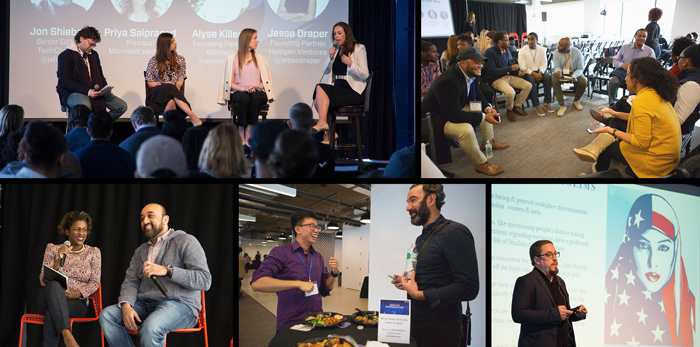 Speaker List (in order of appearance):
Event MC: TBA
Agenda (TBA):
9:30-10am: Registration
10am-12:30pm: Keynotes, fireside chats, 1:1 office hours
12:30-1:15pm: Lunch
1:20-6:30pm: Panels, 1:1 office hours
6:30-7:30pm: Networking Reception

Who should attend?
Attendees will connect with VCs, founders, and get best practices dealing with diversity & inclusion. Entrepreneurs, future entrepreneurs, startups, venture funds, angel investors, and students are all welcome.
Past attendees include: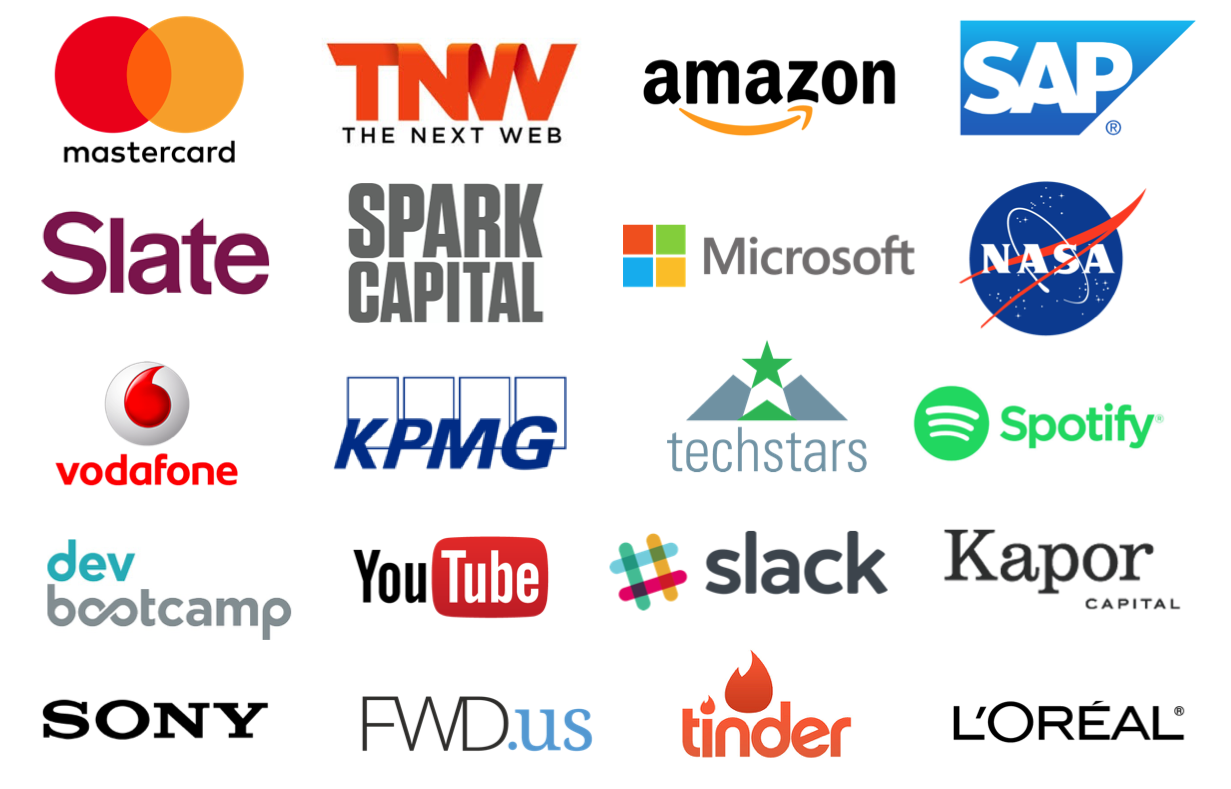 THANKS TO OUR EVENT SPONSOR!
Microsoft

's goal is to help startups grow their ideas by providing mentorship, technology, resources, and expertise to build global companies. Through the

Microsoft

BizSpark program, qualified startups can receive Azure cloud credits, free software and tools, and technical support. Learn more:

microsoft

.com/bizspark

EVENT REGISTRATION
VENUE PARTNER

Q&A PARTNER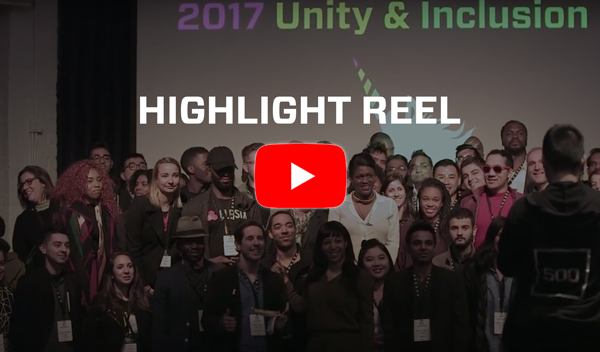 More Information:
Interested in speaking or sponsoring?
Contact Jamie@500.co


Need a scholarship?
Other questions?
Email t@500.co


Accessibility:
If you have accessibility requests, please contact us.

Event Code of Conduct:
This event is dedicated to providing a harassment-free event experience for everyone, regardless of gender, gender identity and expression, age, sexual orientation, disability, physical appearance, body size, race, ethnicity, religion (or lack thereof), or technology choices. We do not tolerate harassment of event participants in any form. Sexual language and imagery is not appropriate for any event venue, including talks, workshops, parties, Twitter and other online media. Event participants violating these rules may be sanctioned or expelled from the event without a refund at the discretion of the event organizers.


Notice of Photography:
We will have stickers to indicate if you do not want to be photographed during the day.


Photos are for promotional materials only.
By entering these premises, you understand that you may be photographed, filmed, or videotaped and you hereby give 500 Startups the unqualified right to take pictures and/or recordings of you and grant the perpetual right to use your likeness, image, photo (collectively, "image"), without compensation, for broadcast or exhibition in any medium and to put the finished pictures/recordings to any legitimate use without limitation or reservation. You hereby waive, release and forever discharge 500 Startups from and against any and all claims or actions arising out of or resulting from any use of your image.


More 500 Startups:
500 Events | #500Diversity | 500 Newsletter



#500STRONG ANNUAL PARTNERS
Microsoft, IBM, SendGrid, WSGR, Heroku, Gunderson Dettmer, Pivotal