Description
Between what Blockchain can theoretically achieve (disrupting supply chain, healthcare, financial services), and what it actually does now (little more than currency speculation) lies a gap of technical and operational challenges including scalability, privacy and interoperability.
At the same time, the number of projects and ICOs have exploded. In 2017, we saw an average of 18 ICOs took place per month. As of July 2018, there's been on average 99 ICOs/ month. We believe that with the collective power of the brightest minds in the world, breakthroughs are inevitable.
In this discussion, we will share with you:
Different ways blockchain is being applied and developed from Silicon Valley to China to Korea

Latest trends in blockchain ecosystem today

The State of Scalability, one of the most talked about technical challenges
The agenda will be divided into a 20 min talk by Bonnie Cheung on "500 On the Block: Current trends in the blockchain ecosystem today" and 40 min Q&A with Bonnie Cheung and prominent guests working in Crypto / Blockchain in Portugal.
After the event, there will be some drinks and networking.
Bonnie Cheung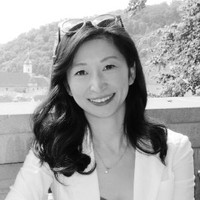 Focused on blockchain and an avid speaker on all things crypto, Bonnie is a Partner at 500 Startups leading its blockchain investments. 500 Startups is one of the most active seed investors globally with over 1800+ portfolio companies and an active investor in blockchain projects including Lightyear (Stellar), Omise (Omisego), Nebulas, Oasis Labs, Solana, Hypernetwork and many more. Prior to 500, Bonnie's career spans across enterprise software working with IBM, AT&T, HP, and Deloitte, private equity investing, and healthcare strategy across the Asia, US, and Europe. She is a chartered CFA and holds a double major in Engineering & Economics from Dartmouth College.

Guests
Paulo Trezentos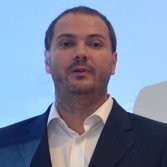 Paulo Trezentos is CEO and co-founder of Aptoide. Aptoide is one of the Top 3 global Android App Stores with more than 140 million unique users in 2017. In 2015, Aptoide was awarded with the Tech Startup of the Year award by PortugalVentures . In 2016, Aptoide closed a series-A funding round of $4m from German, Chinese and Singaporean VCs. In 2017, Aptoide proposed the AppCoins blockchain protocol and raised $15 million USD through a public ICO (Initial Coin Offer). Paulo Trezentos graduated from ISCTE in 1999. He got his MsC and PhD in Computer Science in IST, Technical University of Lisbon. Assistant Professor at ISCTE (Instituto Superior de Ciências do trabalho e da Empresa), teaching classes of "Operating Systems" and "Computer Architectures" since 1999.
Roberto Machado
Roberto Machado is CPO and co-founder of UTrust, the world's first cryptocurrency payment solution to offer instant transactions, buyer protection & crypto-to-cash settlements.
Founder and Product Manager at several startups. Roberto has been leading different teams to build highly-reliable software products, with a focus on the end user experience. Previously, he has worked together with major international companies such as AT&T, Betfair, Airtel and Uphold, being responsible for the vision outline, goals and product strategy of solutions used by millions of users.
With a background in Computer Science, but with plenty of experience in management and entrepreneurship, Roberto has always been interested in creating new ventures.
Mário Alves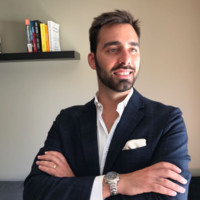 Mário Alves is the CEO of Taikai, the first blockchain open innovation platform to connect talent and entrepeneurs with the challenges of the corporate players.
Mário had an academic background in both Economics and Management and learned his way into a crypto economics expert. He's now working with several startups when launching their ICOs as an advisor. Founder of Blockchain Center Portugal which aims to create a community and promote events in the field. Before, he was a PwC Consultant and Investment Banker.