Description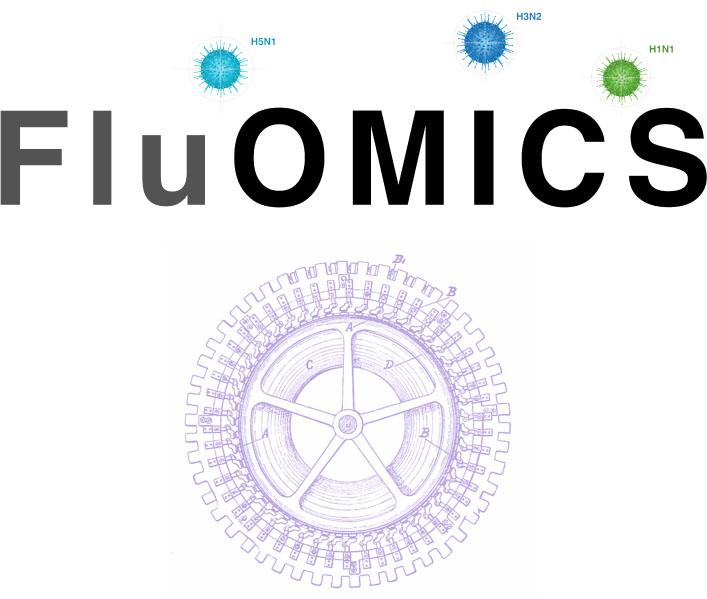 Organized by: FluOMICs Consortium and FluDyNeMo
Co-sponsored by Program Project for the study of Innate Immune Responses and Vaccines Against Tumor-Associated Herpesviruses (P01CA177322 NIH/NCI; Ren Sun (PI))
---
Elucidating the molecular mechanisms that govern host-pathogen interactions is a subject of intense research in the field of infectious disease. National and local thought leaders will discuss current gaps in our understanding of how pathogens manage to evade host immune surveillance and establish acute and chronic infection states.
The 4th Annual Systems Biology and Host-Pathogen Interactions Symposium is FREE to attend, but registration is required for all attendees. A limited number of travel grants will be awarded.
Poster Session
We encourage abstract submission for posters. Four authors will be selected to speak about their work at the symposium. Abstracts must include:
Poster title (up to 150 characters including spaces).

Author's full name and affiliation.

Text only abstract (limit of 250 words).
Click here to submit your abstract. Please submit poster abstracts by January 5, 2018.
Travel Grants
Students and postdoctoral fellows are also encouraged to apply for a travel grant. Please click here for the Travel Grant Application Form. Travel Grant is for maximum of $750.
Please submit travel grant applications by December 31, 2017.

Driving Directions

The Sanford Consortium for Regenerative Medicine is located at 2880 Torrey Pines Scenic Drive, La Jolla, CA 92037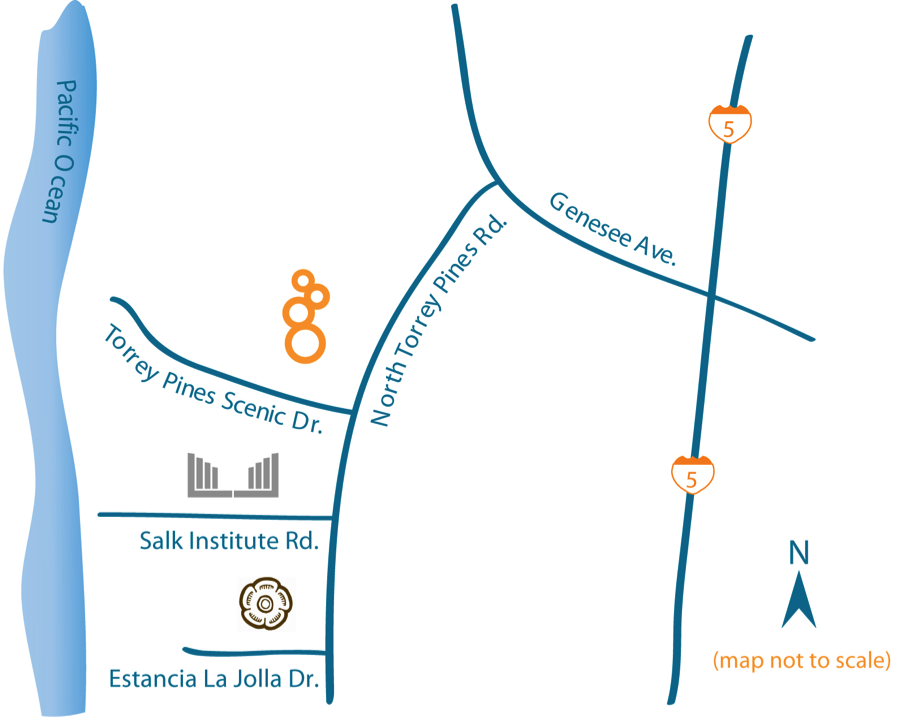 From the I-5 north or south, exit Genesee. Turn West on Genesee and turn left on North Torrey Pines Road at the light. Turn right at the second light onto Torrey Pines Scenic Drive.
From route 101 from Del Mar and other coastal locations north. Turn right at the light after Scripps Green Hospital to stay on Torrey Pines Drive after Scripps Green Hospital and Scripps Research Institute. Turn right at the second light onto Torrey Pines Scenic Drive.
Parking
Event Parking Signs will be placed at the parking entrance directing you to the appropriate lot, and the appropriate spaces within that lot.
Schedule
25 minute talks with 5 minutes Q/A
8:30 a.m.
CONTINENTAL BREAKFAST (Fruit, Pastries, Coffee) & REGISTRATION
---

9:00 a.m.
Welcome – Sumit Chanda
Introductory Remarks – Adolfo-Garcia Sastre & Bin Zhang
9:15 a.m.
John Young, PhD
Roche
Curing Hepatitis B Virus Infection

9:45 a.m.
Kristian Andersen, PhD
The Scripps Research Institute
Tracking Large-Scale Outbreaks Using Infectious Disease Genomics


---
10:15 a.m.
COFFEE BREAK
---
10:30 a.m.
Mariano Garcia-Blanco, MD, PhD
The University of Texas Medical Branch
The Love-Hate Relationship Between Host Proteins and Viral RNAs

11:00 a.m.
Harmit Malik, PhD
Fred Hutch Cancer Research Center
Evolution-guided Combinatorial Mutagenesis to Modulate Antiviral Specificity and Range
11:30 a.m.
Paul Ahlquist, PhD
University of Wisconsin - Madison
Cryo-EM Tomography Reveals Novel Structures and Functions in Viral RNA Replication Organelles
---
12:00 p.m.
LUNCH
---

1:15 p.m.
PostDoc Talk
Laura Martin-Sancho, PhD
Sanford Burnham Perbys Medical Discovery Institute
Identification of Novel Restriction Factors for Influenza A Virus
1:30 p.m.
Louis Picker, MD
Oregon Health & Science University School of Medicine
Understanding the Unique Efficacy of CMV Vaccine Vectors

2:00 p.m.
Brad Rosenberg, MD, PhD
Icahn School of Medicine at Mount Sinai
Transcriptomics Analysis of Viral Infection: Complex Mixgures and Single Cells
---
2:30 p.m.
COFFEE / SWEETS BREAK
---

2:45 p.m.
PostDoc talk
Raquel Muñoz-Moreno, PhD
Icahn School of Medicine at Mount Sinai
A barcoded library unveils NS1-driven Influenza Virus tropism

3:00 p.m.
Beatriz Fontoura, PhD
University of Texas Sourthwestern Medical Center
Nuclear Speckles in Viral RNA Splicing and Nuclear Export: A Pathway for Chemical Intervention
3:30 p.m.
Janelle Ayres, PhD
Salk Institute for Biological Studies
Host-Microbe Interactions: Harnessing Co-Evolution to Treat Disease

4:00 p.m.
Ren Sun, PhD
University of California, Los Angeles
Rational design of vaccines enabled by high resolution genomics

4:30 p.m.
Rafael Madina Silva, PhD
Pontificia Universidad Católica de Chile
Viral and Hosts Factors Modulating Human Severe Influenza Virus Disease
5:00 p.m.
Closing Remarks – Adolfo Garcia-Sastre


---
5:15 p.m.
POSTER SESSION and RECEPTION
SCRM Lobby – Lower Level
---
Organizer of 4th Annual Host-Pathogen Interactions: Circuits to Systems Symposium
Sanford Burnham Prebys is a preeminent, nonprofit biomedical research institute dedicated to understanding basic human biology and disease and advancing scientific discoveries to profoundly impact human health. Our track record of pioneering research spans more than 45 years and has produced breakthroughs in cancer, neuroscience, immunology and children's diseases and is anchored by an NCI-designated cancer center. Sanford Burnham Prebys' drug discovery center and global partnerships propel prototype drugs and therapeutic strategies toward improving human health. A deep culture of collaboration and commitment to educating the next generation of scientists unites Sanford Burnham Prebys researchers, partners and philanthropists in a shared mission to improve human health. Sanford Burnham Prebys employs more than 500 scientists and staff in San Diego (La Jolla), Calif. For more information, visit us at sbpdiscovery.org. The Institute can also be found on Facebook at facebook.com/sbpdiscovery and on Twitter @sbpdiscovery.