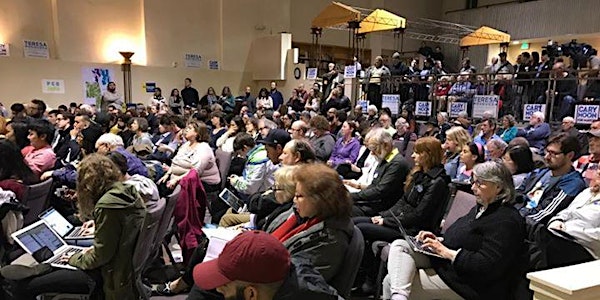 46th District Democrats 2019-2020 Re-Organization Meeting
When and where
Location
Seattle Mennonite Church Auditorium 3120 Northeast 125th Street Seattle, WA 98125
Description
Precinct Committee Officers and members in good standing, or guests who just wish to observe the proceedings, please join us for our 2019-2020 reorganization meeting where we elect officers, consider amendments to the Bylaws, and hear from a variety of elected officials.
Doors open at 11:30am, Meeting starts at 12:00 Noon.
If you are attending, please select a FREE reservation ticket, so we know how many chairs to set up, concessions to have available, etc.
King County Councilmember Rod Dembowski (who is also a district PCO) will take Q&A on current issues in King County government in-between races while ballots are being counted. Everyone welcome!
For ADA access or information, please contact chair@46dems.org
For much more information on the re-org meeting, please visit our web page, and read our re-org guide: