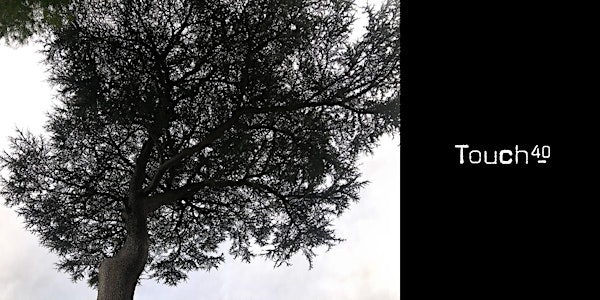 40 Years of Touch / Jonathan Thomas Miller / Cleared with Olivia Block
Performers
Touch
Jonathan Thomas Miller, Cleared with Olivia Block
Location
The International Museum of Surgical Science
1524 North Lake Shore Drive
Chicago, IL 60610
Doors: 630PM / Show: 730PM
About this event
Presented by EBP @ International Museum of Surgical Science 1524 N Lake Shore Dr, Chicago
$22//21+
TOUCH
Since its founding in 1982, Touch (based in London) has created audio-visual productions and live events that combine innovation with a level of care and attention that has made it the most enduring of any independent company of its time.
In 2022 Touch celebrates forty years of activity; so we thought we'd organize a few events to mark this achievement, not only to reflect on the long journey but also cast our eyes on what the future might hold for the creative arts.
Since the community we share is worldwide and multi-cultural, our activities will reflect diversity in various locations throughout the world.
JONATHAN THOMAS MILLER
Composer Jonathan Thomas Miller writes music for TV and film. Over the last 20 years, he has composed over 7000 pieces underscore music. In 2021, he was composer-in-residence at Colombia College in Chicago, where he taught graduate students in the Scoring for Media program; composed scores for Life Below Zero and Life Below Zero Next Generation for National Geographic; wrote themes for Vice and Buzzr; and recorded an album of found sound collages. Jonathan has also lectured on music at CalArts, Stanford, The University of Chicago, Cal Poly Pomona, Heidelberg College and Pomona College. Originally from the farmlands of Upper Sandusky, Ohio, Jonathan's studio is in Highland Park, Los Angeles, California. Credits at https://www.imdb.com/name/nm1685625
OLIVIA BLOCK
Olivia Block is a media artist and composer. In addition to her live performances and recordings, she creates installations and scores for orchestra and chamber music concerts. Her recordings vary in style, but maintain Block's distinctive emotional sensibility. Her recordings are published on Another Timbre, Erstwhile, Glistening Examples, NNA Tapes, Room40, Sedimental, and Touch, among other labels.
Her new album, Innocent Passage in the Territorial Sea (Room40) was deemed "Contemporary Album of the Month" (November, 2021) by Jennifer Lucy Allan in The Guardian. A feature in The Wire Magazine, edition 454, December, 2021, highlights the album.
https://oliviablock.bandcamp.com www.oliviablock.net
CLEARED
Throughout their decade-long career, Cleared - the duo of Steven Hess and Michael Vallera - have consistently positioned themselves along the narrow seam between past and future. Their work has always drawn on a complex set of influences, deeply felt and wholly absorbed, but it has invariably questioned and reimagined that legacy, sought to recast it into a sound that is distinctive and entirely their own. With The Key—their first release for Touch—Cleared have taken a bold leap forward in the clarity and scope of their vision.
https://clearedreleases.bandcamp.com/album/the-key-2
Photography by Jon Wozencroft
--
Please review our current COVID-19 policy here: