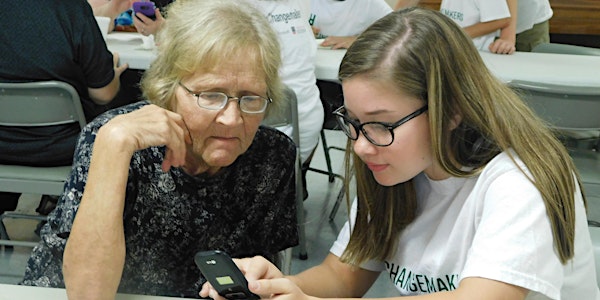 4-H Tech Changemakers Digital Skills Training
Need to learn how to communicate online or improve your skills for work? 4-H can help!
Date and time
April 12, 2021 · 4pm - June 22, 2021 · 5pm PDT
About this event
4-H and Microsoft are working together to close the connectivity gap in rural areas by empowering teens to bring technology and digital skills education to their communities through a program called 4-H Tech Changemakers.
In these virtual trainings you will get to meet some of the 4-H teen leaders that are making this program a success across the country. They will teach you how to navigate to important online resources and lead a question and answer segment to help you get the most out of your devices.
There are two separate trainings that you can register for:
Computer Skills for Everyday Life: Learn how to 'talk' with friends, family and co-workers via the internet. Join us on this webinar to learn how to connect with others via videoconferencing and creating and sending emails to communicate effectively and safely.
Monday, April 12, 7:00 - 8:00 PM Eastern
Wednesday April 14, 6: 00 - 7:00 PM Eastern
Monday, May 10, 5:30 - 6:30 PM Eastern
Resources for Developing Your Career Journey: Learn how to successfully navigate the paths to in-demand roles in a more digital economy. This webinar will introduce you to online resources to develop your critical soft skills, job searching skills and job preparation to ensure your career journey is a successful one.
Tuesday, May 18, 6:30 - 7:30 PM Eastern
Tuesday, June 8, 4:30 - 5:30 PM Eastern
Tuesday, June 22, 6:00 - 7:00 PM Eastern