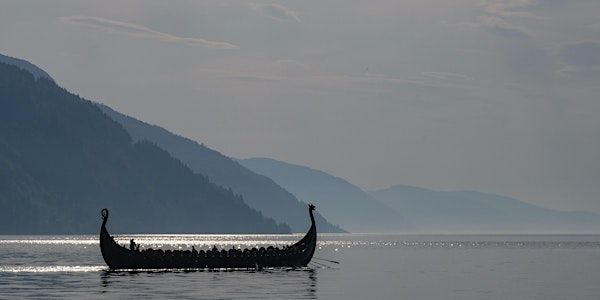 4-3-2023 UConn ECE Medieval Studies (HIST 1300) Workshop
UConn ECE Medieval Studies workshop for certified UConn ECE HIST 1300 Instructors
By UConn Early College Experience
Date and time
Monday, April 3 · 9am - 2pm EDT
Location
University of Connecticut Storrs Babbidge Library Class of 1947 Room 369 Fairfield Way Storrs, CT 06269
About this event
On Monday, April 3rd, UConn Early College Experience and the faculty from History invite all certified UConn ECE HIST 1300 instructors to attend the annual professional development conference. Please be sure to register for the workshop and follow the link below to reserve your parking.
UConn's Early College Experience & the Medieval Studies Program present the 24rd Annual Medieval Studies Outreach with guest presenters (and UConn alumni):
&
"The Viking Sagas – and Board Games"
Agenda:
9:00-9:30: Registration, coffee & introductions by Professor Sherri Olson, ECE Faculty
Coordinator for HIST1300.
9:30-10:45: Presentation on the Vikings and the sagas (to be recorded for John and Andy's
"Saga" podcast)
10:45-11:00: Coffee break and set up for the Games!
11:00-12:00: Hnefatafl! Its history and place in Viking culture and the sagas – and how to play
it! Everyone will get a set of pieces to bring home with them, and we'll make the
boards here.
12:00-12:45: Eat lunch and play the game, as you wish.
12:45-2:00: Presentation on the stories of Ragnar Loðbrok (Shaggy-Pants). Focus points
include the folkloric elements of Ragnar's saga; the historical elements embedded in
the text (and how to read such a text for historical reconstruction); the place of
hnefatafl in the story; and some of the historical details buried in the stories,
especially the Krakumal, a poem supposedly recited by Ragnar at his death c. 900
*Those who register by 3/15 will receive an e-copy of:
The Sagas of Ragnar Lodbrok Kindle Edition by Ben Waggoner
To Reserve Parking:
You are invited to reserve parking for the UConn ECE Medieval Studies Workshop at the University of Connecticut - South Garage on 4-3-2023
To reserve parking, please click on the following link:
https://www.offstreet.io/location/UASQZDT3
and enter in your license plate information and then select the Medieval Studies Workshop and type in the Passcode: 04032023ECE
Parking for this event is valid from only on4/3/2023 between 8:15am and 3:15pm.
For a campus map please see: www.maps.uconn.edu.
About the organizer
UConn Early College Experience (ECE) is a concurrent enrollment program that allows motivated high school students to take UConn courses at their high schools for both high school and college credit. Every course taken through UConn ECE is equivalent to the same course at the University of Connecticut. Students benefit by taking college courses in a setting that is both familiar and conducive to learning.
High school instructors who have been certified through the University of Connecticut teach UConn ECE courses.
Established in 1955, UConn Early College Experience is the nation's longest running concurrent enrollment program and is nationally accredited by The National Alliance of Concurrent Enrollment Partnerships (NACEP).