Sales Have Ended
Registrations are closed
Please come to the event! Ticket sales are over.
Sales Have Ended
Registrations are closed
Please come to the event! Ticket sales are over.
Description
Join us!
Light it up RED for our 1 in 5 kids with dyselxia!
Sunday, Oct 15th, 5:30 - 8 pm
Food, Fun and Drink: Enjoy a private room with a variety of food and drink to purchase from the Kell's menu. Children are allowed in the restaurant pub area until 8 pm.
Details: We will begin celebrating at Kell's at 5:30 pm. After dinner and drinks, we parade from Kell's to the Morrison Bridge, Governor Tom McCall Waterfront Park for a group photo at 8:00pm. (If you can't meet us at Kell's, meet near the Battleship Oregon Memorial – Lighthouse.)
What to Wear? Proudly wear your RED to help our kids with dyslexia (who often see red marks on their schoolwork) take back this color and be proud of their strengths.
Keynote Speaker - Jared Blank: Jared is an inspiring athlete and dyslexic. At a young age he was told he would probably not graduate from high school. But that didn't stop him! He persisted. He has had many successes at the university level and in his professional life. His current dream is to run The World Marathon Challenge (7 marathons on 7 continents in 7 days). Come meet Jared and hear his remarkable story of resilience!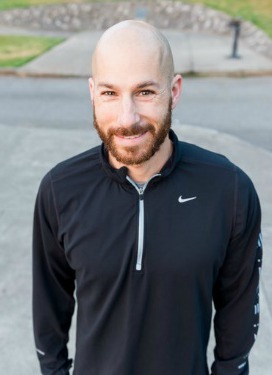 NEW: Scavenger Hunt for Kids!
FAQs
Is there an age limit to enter the event? Everyone is welcome! This is a child friendly event.
How do I contact the organizer? info@decodingdyslexiaor.org
Sponsoring organizations: Center on Teaching and Learning (Univeristy of Oregon), Decoding Dyslexia Oregon, Edison HS, Language Skills Therapy, Lindamood Bell, ORBIDA, Park Academy, PDX Reading Specialist, Successful Learning Educational Services
We look forward to raising awareness together!