LIVE MUSIC, FOOD, FANTASTIC DRAWINGS, AND GAMES ALL SUPPORT AN IMPORTANT CAUSE. PLEASE JOIN US FOR AN AFTERNOON OF ENTERTAINMENT AND GIVING
About this event
Music from The Score, Food, Games, Door Prize, and a Special Drawing for "DESMONIA" while learning more about Desmond's Army Animal Law Advocates and our mission!
$30 per person General Admission includes a single entry in a drawing to win a door prize valued at $150!
$10 for one (1) chance to win DESMONIA in a Special Drawing* or
$25 for three (3) chances to win DESMONIA.
Don't miss our Special Drawing* for "DESMONIA," pictured below, 18 in. x 23 in., created for Desmond's Army by Southington artist, Sugarfox. Desmonia, meaning successful, joyful, and freedom-loving, is how Desmond's Army feels all animals should live. We love Sugarfox's steampunk style, one-of-a-kind creatures that look like they are coming from another age made of upcycled materials. This picture does not do her justice!
*You do not have to be at the Special Drawing to win DESMONIA. We will contact the winner via phone/email and advise pick-up instructions or delivery costs.
Please support our mission to bring justice to abused animals!
PURCHASE YOUR TICKETS TODAY! We can't wait to meet you!
SHARE WITH AND INVITE ALL YOUR FRIENDS!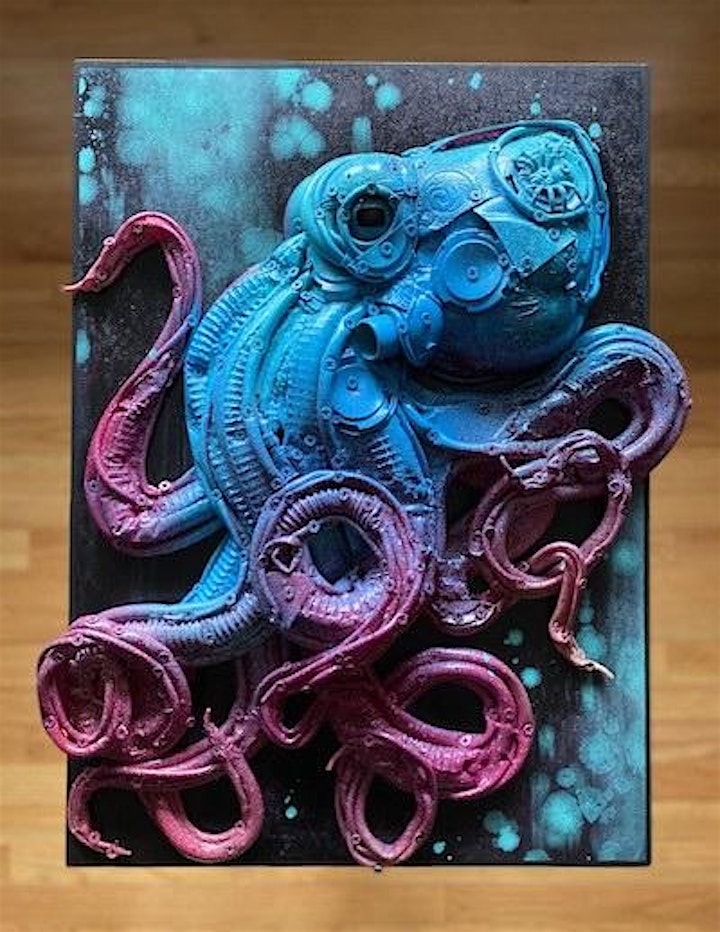 Organizer of 3rd Annual Desmond's Legacy Fundraising Event