Description
Learn the aspects of writing a Small Business Innovation (SBIR) and Small Business Technology Transfer (STTR) grant including: history, eligibility, sources of funding and agency differences, understanding what reviewers look for and writing instructions. With over 50 years of technology commercialization expertise, the 3Phase team specializes in assisting entrepreneurs like you and go beyond just the technical requirements.
WHO SHOULD ATTEND:
The 3Phase team understands that it takes a village to build a startup. That's why our workshop is designed for more then just the entrepreneurs, but the entire small business community, so everyone walks away from the experience more knowledgeable and armed with the necessary information for their next phase.
Anyone planning on submitting a proposal in the near future
Someone wanting to learn more
Small business support networks including financial managers, business managers, consultants, etc.
AGENDA: Presenter: Tyler Tatum
8:30AM-9:00AM Check-in
9:00AM-12:00PM Workshop
12:00PM-1:00PM Networking Lunch
1:00PM-4:00PM Individualized 30 Minute Consulting Sessions*
*Have specific questions or wanting to become a 3Phase portfolio company? Email info@3phasesc.com to reserve 30 minutes of one-on-one time with the 3Phase team. Spots are limited!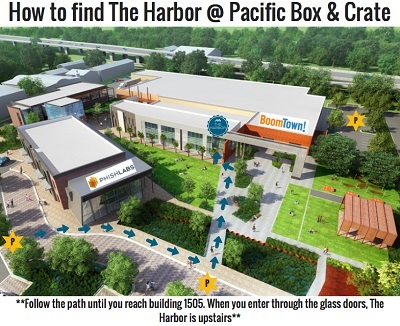 ---
S-B-I-R- What?
In simple terms, a government agency submits a request for technology it needs, and small businesses rise to the challenge.
The Small Business Innovation Research (SBIR) and Small Business Technology Transfer (STTR) programs require eligible governmental agencies to set aside a percentage of their budgets towards startups in the creation of technologies, getting discoveries out of the lab and into the marketplace. Different from other investment types, the SBIR/STTR programs fund early stage research and development and are designed to provide equity-free funding.
HISTORY:
On February 26th, 2018, the Office of Innovation at the S.C. Department of Commerce announced the launch of 3Phase, a new resource aimed at assisting research-based companies in South Carolina successfully acquire SBIR/STTR awards. A first of its kind, 3Phase provides training and workshops throughout the state on the federal SBIR and STTR programs, while managing the application process for a portfolio of companies, both at no cost to entrepreneurs. As one initiative of the Office of Innovation, 3Phase represents the state's commitment in providing the necessary resources for the relentless pursuit of transformational ideas.