Actions and Detail Panel
360° Video - Intro to Shooting and Stitching
Sat, May 20, 2017, 10:00 AM – 6:00 PM EDT
Description
360° Video - Intro to Shooting and Stitching with Bob Sacha
The workshop meets on May 20th from 10 am to 6 pm
The cost for the workshop is $449
($337.50 Early Bird discount available until April 30th)
This all-day, hands-on workshop teaches the basics of 360° video production and post-production. Participants will practice shooting, stitching and editing 360° video, as well as discuss immersive storytelling techniques, ethics and distribution platforms.
Specifically designed for journalists and storytellers, this workshop helps newsrooms and freelancers get started in VR journalism.
What will we learn?
Set up (Download VR apps and Demo VR journalism)
Immersive Storytelling (Why VR?, VR Journalism, Narrative techniques, and Interactivity)
Equipment (Cameras, Audio, Tripods and accessories, and GoPro settings)
Shot composition (Camera placement, Camera height, Field of vision, Range of primary subject, Movement and Parallax erros)
Perform a Shooting Exercise
Media management (Transferring, Organizing media and Clip concatenation)
Stitiching (Syncing, Stitching, Horizon correction, Color correction, Introduction to parallax corrections, and Rendering)
Editing (Importing stitched files, Editing in Adobe Premier, Introduction to 360 audtion, and Exporting)
Distribution (Headsets and apps, 360 video players ,and VR resources)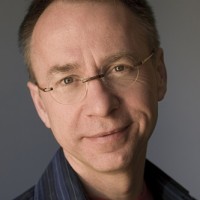 About Bob Sacha
Bob Sacha is a director, cinematographer, editor, teacher, photographer and, above all, a collaborator on visual journalism projects. He has shot the video for projects that have won the Pulitzer Prize and the National Emmy for New Approaches to News and Documentary Programming, His first short documentary film, Blindsight about a group of blind photographers, had its world premiere at DocNYC . He's trained reporters, photographers and regular folks on how to create compelling videos using their iPhone, DSLR, video cameras and now, 360 video cameras.