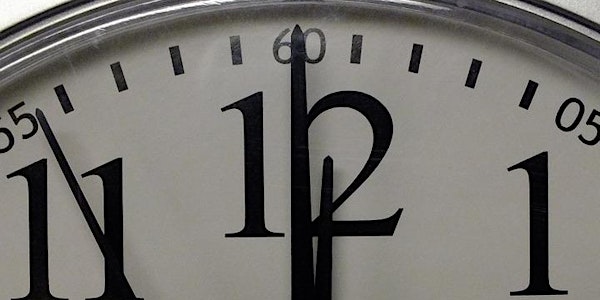 3-Hour Boot Camp: For Small Business Owners Who Need Results by Noon
When and where
Location
Microsoft 11 Times Square (enter on 8th Avenue, 41st-42nd Streets) 6th Floor New York, New York 10036
Description
Made for you! Full Morning Boot Camp to Grow your Business 8 am - 11:30 am
Make the time to jumpstart your business growth in 2016. Renew your focus, get fresh ideas and valuable strategies from successful peers who have been in the trenches like you. (Scroll down for schedule)
Meet keynote speaker Stephanie Breedlove, whose business was acquired by Care.com for a reported $54 million, and learn which small steps led to her big gains.

Experience 'Breakthrough Networking' with Cynthia Greenawalt to maximize your social capital and deepen your sources for referrals.

Learn how to create online relationships that you can take offline with Joan Pelzer, social media expert and online engagement strategist

Discover seven proven shortcuts to become the go-to expert in your field, and land big clients instead of chasing leads, with Dr. Sharon Melnick, author of Success under Stress.

Perfect your Pitch! Learn new techniques to tell your unique story, and receive on-the-spot constructive feedback from expert communicators Francine Parham and Dolores DeGiacomo as well as your peers.

Close more deals when you know the 'brain science' behind the sales conversation. Includes role play of your real-life sales scenarios with Jeri Quinn, author of Customer Loyalty Playbook.
Customize your Schedule
Choose the presentations, roundtables, and advisory sessions that will help your business:
8 am: Doors Open for Breakfast and Networking
8:30 am: Keynote Speaker Stephanie Breedlove "Think Big, Take Small Steps and Focus on the Money: Strategies to Maximize the Power of your Company"
Gain insights, practical guidance and inspiration from Stephanie Breedlove, the successful entrepreneur who made nanny taxes easy. Her Texas-based business, Breedlove and Associates (now HomePay) provides comprehensive payroll, tax and consultative services to families with in-home care and was acquired by Care.com for a reported $54 million in 2012. Stephanie and her husband and co-founder, Bill Breedlove, continue as strategic advisors of Care.com. Her focus on the combination of scale, profitability and quality through value-driven, long-term strategies has made her a sought after mentor, business expert and entrepreneurial thought leader.
9:45-10:30 am Cynthia Greenawalt "Breakthrough Networking"
Learn leading-edge networking principles! Cynthia Greenawalt's company, Sea Change Networking, is a premier training resource for generating breakthrough results in the art of maximizing one's social capital. Her approach delivers a 180 degree re-engineering of the referral (and relationship) development process.
10:45-11:30 am Joan Pelzer "Powerful Strategies that Really Work on Social Media"
Don't just push your messages out! Joan Pelzer shares powerful strategies to engage your audience and create online relationships that you can take offline to grow your business.
Choice of Concurrent Roundtables (each is a mini workshop for 8 people, @45 minutes)
Maurice Bretzfield, "How to Work Smarter on Social Media"
Steve Kessler, "Business Planning for Different Stages of Growth"
Dr. Sharon Melnick PhD, "From Chasing After to Getting Chased: Become the Go To Expert in your Field Overnight"
Jeri Quinn "Close the Deal! Highly-Effective Strategies for People who Hate Selling"
Jerry Weinstein, "How to Create an Advisory Board and Gain a Resource Partner"
Dara Orsini, "Top 10 Cyber Security Tips for Small Business"
Diane Pollack, "How to Present Yourself with Style and Confidence"
Francine Parham and Dolores DeGiacomo, "Perfect your Pitch!" (Extended through 1 pm)
Confidential One-on-One Business Advice - Extended through 1 pm!
Meet with a business advisor who has your back! The advisors are seasoned business leaders who retired from Fortune 500 companies and successful small businesses across multiple industries. Their only agenda is to help you grow your business. By SCORE, a nonprofit resource partner with SBA.
Networking Opportunities - Extended through 1 pm!
Expand your network, discover new resources, and build contacts across different industries. Includes continental breakfast.