Description
3 Critical Elements to Building a Professional Web Presence

Learn how to establish an online presence that will increase exposure, enhance credibility and, in time, supercharge your marketing.
In this practical presentation you will gain an overview of effective strategies for building and maintaining a credible web presence, including: selecting a domain and brand that powerfully resonates; coding and SEO basics for non-geeks; benefits and best practices of blogging.
Those who attend this webinar will learn the practical realities and a few of the pitfalls to creating and maintaining an effective web presence.
Actual comments from attendees of Andrea's classes:
In just 10 minutes, you gave me more practical information about owning a website than I would have been able to figure out for myself in a year. Thank you.

Wish I would have spoken to you before I bought my first domain. You could have saved me so much time and aggravation.

Venturing out on to the web looking for help building a website is like going for a swim in shark infested waters with a bleeding toe. I got gobbled up and ended up confused and frustrated. With Andrea's guidance, I was up and running in a few weeks for a fraction of what I spent on my own and learned so much in the process.
Everything has a cost - even "on line". Attend Andrea's class and steer clear of potential costly issues long before you have to pay for them.
Presenter: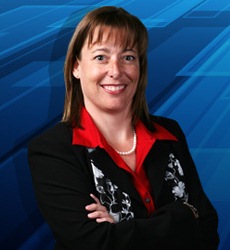 Andrea Cannavina, Master Virtual Assistant
Andrea is a leading force in the advancement of how the work of law firms gets done in the digital age. Andrea champions the responsible development of delegation on and through the web, while maintaing her full-time job as CEO of LegalTypist, where she is responsible for configuring and monitoring the day-to-day workflows of 100's of law firms. She is a true visonary who has long advocated for digital privacy, the responsbile use of the web, and educating about the stresses of being overconnected.
To see if Andrea can help you: http://www.andreacannavina.com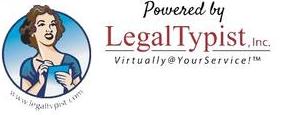 This event is being produced, powered and live text chat moderated by @LegalTypist.
LegalTypist is responsible for the set up, maintenance and administration of digital workflows for an ever-growing base of attorneys and law firms. To learn more about LegalTypist, visit www.legaltypist.com
If this event has already happened, and you are interested in obtaining access to the recording, visit http://www.virtualbarassociation.com