Description

2nd Annual Improving Value Together Forum:
Posters, Presentations, and Networking
There are so many of us at UCSF working on research, education, and delivery programs that contribute to the mission of improving healthcare value for our patients and beyond. Now is the time to come together. Share our stories and our work. Learn what others at UCSF are doing and tell them about your interests. Build bridges. Let's Improve Value Together.
FEATURED GUEST SPEAKER: Sachin Jain, MD, MBA
The CareMore Model: Meeting the Needs of Complex Medicare & Medicaid Patients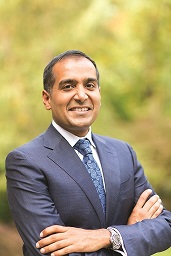 Sachin Jain, MD, MBA is President and Chief Executive Officer (CEO) at CareMore Health System. He is also consulting professor of medicine at the Stanford University School of Medicine and a contributor at Forbes. Dr. Jain was previously CareMore's Chief Medical Officer (CMO) and Chief Operating Officer (COO).
Program:

12:00 - 1:00 PM: Sachin Jain, MD, MBA | HSW 300, UCSF Parnassus
1:00 - 4:00 PM: Posters, Presentations, and Networking | Milberry Union Conference Center
1:00 - 1:30 PM - Informal poster session, refreshments
1:30 - 1:50 PM - Jahan Fahimi, MD, "Understanding Costs of Care at UCSF"
1:50 – 2:10 - Stephanie Rennke, MD and Shannon Fogh, MD, 2017 CHV Teaching to Choose Wisely Awardees
2:10 – 2:30 – Emilio Galan, "Warning Label: Drug Sticker Prices May Affect Payments"
2:30- 2:45 – Jack Chase, MD, FAAFP, FHM, 3rd place poster winner "First year outcomes of a hospital-based patient navigator for underserved, medically and socially vulnerable patients"
2:45 – 3:00 – Rachel Wattier, MD and Jonathan Faldesz, PharmD, 2nd place poster winner "Multi-Faceted Intervention to Reduce Inpatient Use of a High-Cost Drug"
3:00 – 3:15 – Cooper Louie, Thomas Vail, MD; Gina Intinarelli, RN, MS, PhD, 1st place poster winner "Achieving the Triple Aim in Bundled Payments for Care Improvement at UCSF Medical Center"
3:15 – 4:00 – Poster session, networking, refreshments
Lunch and Light Refreshments will be provided.
http://healthvalue.ucsf.edu/events/2nd-annual-improving-value-together-forum
---
FAQs
How can I contact the organizer with any questions?
You can email us at chv@ucsf.edu.