2D Materials Advantages and Challenges Towards Applications

Tuesday, August 15, 2017 from 11:30 AM to 1:00 PM (PDT)
Event Details
Coming on September 19, 2017
Company Origin Stories - Exploring Entrepreneurship
https://sfbananoseptemberorigins2017.eventbrite.com
**********************************************
San Francisco Bay Area IEEE Nanotechnology Council
           2017 & 2014 Nanotechnology Council Outstanding Chapter (world-wide)                 2016 & 2014 IEEE Outstanding Chapter (USA)    
http://sites.ieee.org/sfbanano
Tuesday, August 15, 2017
11:30: Networking, Pizza & Drinks; 
Noon -- 1pm: Seminar 
Please register on Eventbrite before 5 PM on August 14, 2017  
Walk-In attendance is welcomed but discouraged 
Please assist us in our event planning!*   
    If you decide not to attend...  - please cancel reservations by 5 PM on August 14, 2017 **
Job Seeker Assistance at this event            (scroll down)
Location:
TI Auditorium E1: 2900 Semiconductor Drive. Santa Clara;
(map & directions link)
http://www.ewh.ieee.org/r6/scv/eds/images/TI-BldgE-Auditorium.pdf
2D Materials Advantages and Challenges Towards Applications
SPEAKER: 
Ching-Hua (Fiona) Wang, PhD. Student 
Electrical Engineering Department Stanford University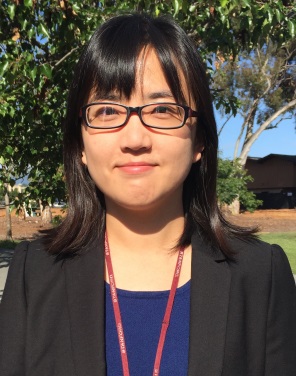 SPEAKER BIOGRAPHY: 
   Ching-Hua (Fiona) Wang received her Masters degree in EE from the National Tsing-Hua University in 2009. She participated in the 20 nm CMOS front-end R & D group at TSMC for two years. She is currently pursuing her PhD. in the Electrical Engineering Department at Stanford University under the supervision of Professor H.-S. Philip Wong. 
    Wang worked on nonvolatile memory in the Ya-Chin King and Chrong-Jung research group before 2014; publishing at IEDM (2010 & 2013). She received the Taiwanese Government Scholarship for PhD program. Her PhD research is focused on the development of 2D materials applications and contact studies.
ABSTRACT: 
   Two-dimensional (2D) materials present unique opportunities for next generation ultra-thin electronics. However, practical 2D devices can only be realized after overcoming key challenges: contact resistance, stable doping, and uniform growth.
    In this talk I will highlight the recent research our group has implemented to improve contact and doping in BP and MoS2 transistors.

    I will then show our work beyond transistor applications using 2D materials, such as graphene-Cu interconnects and hBN-RRAM, that are promising for three-dimensional integrated electronics.     
Ching-Hua (Fiona) Wang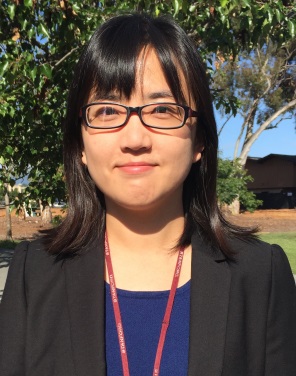 If you have questions or problems with your registration, please contact LincolnBourne@gmail.com
Job Seeker Assistance at this event:
 In response to recent new layoffs, and continuing concerns for people seeking employment,
 SFBA Nano is offering assistance to job seekers.
 1.  A table with CVs/resumes available for people to pick up, and
 2.  An "Announcement Slide" which will be projected during the initial networking session
Job Seekers:
 1. Bring copies of your resume for distribution & display on the resume table.
 2. Send a one-line description of yourself, to be displayed on the "Announcement Slide" (described above in item 1).
     Example, "Dr. Non Sequitur, over 35 yrs experience in Circular Arguments; seeking Marketing position"  
 Send your one-line description by August 13 to:
Please feel free to forward this invitation to any of your own colleagues who may be seeking jobs.  
* Please help us manage our event planning.  When we have many walk-in attendees, it is difficult for us to order the proper amount of food for lunch. 
** Tickets cancelled by 5 PM on August 14 will have payments refunded
Attendee List
Sort by:

Date

|

First Name

|

Last Name
When & Where

Texas Instruments; Auditorium E-1
2900 Semiconductor Drive
Santa Clara, CA 95052


Tuesday, August 15, 2017 from 11:30 AM to 1:00 PM (PDT)
Add to my calendar