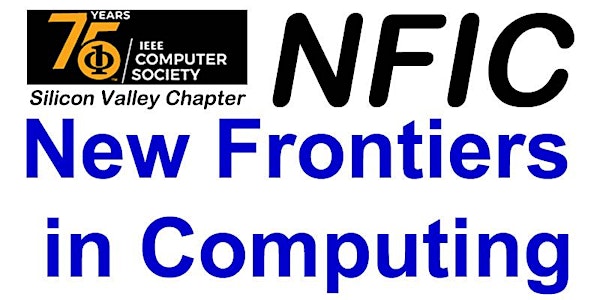 23rd New Frontiers in Computing Conference (NFIC '22)
Sales Have Ended
Registrations are closed
Thank you for registering. You can find out about future talks from the Computer Society's Silicon Valley chapter by subscribing to our IEEE ListServ Dlist, from our website: https://r6.ieee.org/scv-cs
Theme: Emerging trends in Applied Data Science
About this event
Organized by North America Taiwanese Engineering and Science Association (NATEA), Silicon Valley Chapter and IEEE SCV Computer Chapter, the conference is in its 24th year. The first conference was organized in the year 1999.
4:00 – 4:10pm Opening Remarks PC Chairs (NATEA and IEEE-CS)
4:10 – 4:55pm Keynote Speech: Explainable AI for medical imaging informatics (including Q&A) Prof. KC Santosh, Chair, Department of Computer Science, University of South Dakota
4:55 – 5:40pm Machine Learning for Misinformation Containment: A Candid Assessment of the State of the Art Dr. Vishnu S. Pendyala, SJSU
5:40 – 6:25pm Yolo4 and Its Applications (including Q&A) Prof. Mark Liao, NTUT
6:25 – 7:10pm 3-D Digital Pathology-Inspired AI for Precision Diagnosis Dr. Yen-Yin Lin and Dr. Tun-Wen Pai
7:10pm – 7:45pm Trends in Securing AI Data Pipeline Prakash Ramchandran
7:45 – 8:00pm Closing Remarks PC Chairs (NATEA and IEEE-CS)
Keynote: Active learning and explainable AI for medical imaging informatics – infectious disease outbreak
Synopsis: When we consider AI for healthcare, infectious disease outbreak is no exception. The talk will begin with machine learning models that help in not only predicting but also detecting abnormalities due to infectious diseases such as Pneumonia, TB, and Covid-19. Prof. KC Santosh will open my talk with infectious disease prediction models and unexploited data, where we will learn that predictive analytical tools are close to garbage-in garbage-out (at least for Covid19). He will then cover multimodal learning and representation based on both shallow learning (handcrafted features) as well as deep learning (deep features) that typically apply on medical imaging tools. Like in computer vision, Prof. KC will open an obvious question, how big data is big in addition to common techniques: data augmentation and transfer learning. With all these facts, as most of models are limited to education and training, he will end the talk with the statement "ML innovation should not be limited to building models." What we need is #ExplainablableAI in #ActiveLearning framework.
Speaker: Professor KC Santosh is the Chair of the Department of Computer Science (CS) at the University of South Dakota (USD). Prior to that, he worked as a research fellow at the U.S. National Library of Medicine (NLM), National Institutes of Health (NIH). He worked as a postdoctoral research scientist at the LORIA research center, Université de Lorraine in direct collaboration with industrial partner ITESOFT, France. He also served as a research scientist at the INRIA Nancy Grand Est research center (France), where he received his PhD in Computer Science – Artificial Intelligence. His research projects, primarily in Applied AI, are funded (of more than $2m) by multiple agencies, such as SDCRGP, Department of Education, National Science Foundation, and Asian Office of Aerospace Research and Development. He has demonstrated expertise (with 10 books, 220+ research articles, and 20+ journal edited issues, as of Dec. 2021) in artificial intelligence, machine learning, pattern recognition, computer vision, image processing, and data mining with applications such as medical imaging informatics, document imaging, biometrics, forensics, and speech analysis. He completed leadership and training programs for Deans/Chairs (organized by the Councils of Colleges of Arts & Sciences (U.S. 21)) and PELI – President's Executive Leadership Institute (USD 21). He is highly motivated/interested in academic leadership. To name a few, Prof. Santosh is the proud recipient of the Cutler Award for Teaching and Research Excellence (USD 2021), the President's Research Excellence Award (USD 2019) and the Ignite Award from the U.S. Department of Health & Human Services (HHS 2014).
Machine Learning for Misinformation Containment: A Candid Assessment of the State of the Art
Synopsis: Misinformation containment has been proven to be NP-hard more than a decade ago. It is undoubtedly a complex problem to solve and appropriately attracted plenty of attention from the research community. A wide variety of machine learning algorithms such as support vector machines and logistic regression, ensemble techniques like random forest and Adaboost, deep learning frameworks such as LSTM and GAN, language models like BOW / TF-IDF and BERT, and many more have been tried out in the attempts to solve the problem. In terms of feature engineering as well, no stone has been left unturned. Manual feature extraction, graph embeddings, and other approaches to representational learning have all been tried. Not just supervised and unsupervised learning, but various other types of learning such as few-shot learning, meta learning, transfer learning, self-supervised learning, semi-supervised learning, reinforcement learning, and active learning have been explored extensively for the problem. Despite the voluminous research literature purporting to solve the problem using machine learning methods, misinformation containment is largely unsolved and is in fact growing by the day. It is therefore pertinent to understand this huge disconnect between what is claimed in the literature and the actual reality. The talk will provide insights into the current state-of-the-art solutions and analyze why they are not helping enough. The talk will present some future directions that in the speaker's opinion hold the promise and explain why there is hope.
Speaker: Dr. Vishnu S. Pendyala is a faculty member of the Department of Applied Data Science at San Jose State University and the chair of IEEE Computer Society, Silicon Valley Chapter. He has over two decades of experience with software industry leaders like Cisco and Synopsys in the Silicon Valley, USA. Dr. Pendyala served on the Board of Directors, Silicon Valley Engineering Council during 2018-2019. During his recent 3-year term as an ACM Distinguished speaker and before that as a researcher and industry expert, he gave numerous (50+) invited talks. He holds MBA in Finance and PhD, MS, and BE degrees in Computer Engineering from US and Indian universities. Dr. Pendyala taught a one-week course sponsored by the Ministry of Human Resource Development (MHRD), Government of India, under the GIAN program in 2017 to Computer Science faculty from all over the country and delivered the keynote in a similar program sponsored by AICTE, Government of India in 2022. Dr. Pendyala's book, "Veracity of Big Data: Machine Learning and Other Approaches to Verifying Truthfulness" made it to several libraries, including those of MIT, Stanford, CMU, and internationally.
Yolo4 and Its Applications
Synopsis: YOLOv4 has been ranked first in the world object detection competition for two and a half months. It defeated the R&D teams of international companies such as Google, Amazon, Facebook, Microsoft, and Qualcomm. The birth of YOLOv4 is actually closely related to the project "Development of Smart Transportation System''. This project is funded by the Ministry of Science and Technology, and it has led to a four-year cooperative relationship between the Academia Sinica and the listed company Elan Electronics. This speech will explain in detail the beginning and end of the implementation of this smart transportation project, and how to develop YOLOv4, the fastest and most accurate object detector in the world during the execution of the project.
Dr. Mark Liao received his Ph.D. degree in electrical engineering from Northwestern University in 1990. In July 1991, he joined the Institute of Information Science, Academia Sinica, Taiwan, and currently is a Distinguished Research Fellow and Director. He has worked in the fields of multimedia information processing, computer vision, pattern recognition, multimedia protection, and artificial intelligence for more than 30 years. He was appointed an Honorary Chair Professor of National Chiao-Tung University from 2016 to 2019. He received the Young Investigators' Award from Academia Sinica in 1998; the Distinguished Research Award from the National Science Council in 2003, 2010, and 2013; the Academia Sinica Investigator Award in 2010; the TECO Award from the TECO Foundation in 2016, and the 64th Academic Award from the Ministry of Education in 2020. His professional activities include: President, Image Processing and Pattern Recognition Society of Taiwan (2006-08); Editorial Board Member, ACM Computing Surveys (2018 – present), IEEE Signal Processing Magazine (2010-13); Associate Editor, IEEE Transactions on Image Processing (2009-13), IEEE Transactions on Information Forensics and Security (2009-12) and IEEE Transactions on Multimedia (1998-2001). He has been a Fellow of the IEEE since 2013.
3 D Digital Pathology Inspired AI for Precision Diagnosis
Synopsis: Digital medical images for training AI models have made major impact on precision diagnosis, among which digital pathology transforming glass slide stains to whole slide images (WSIs) facilitates systematic analysis of tissue morphology and biomarker distribution. Integrating thick tissue staining, 3D image scanning, software and deep learning algorithms, we have retrieved hundreds more high resolution digital images with spatial features from each clinical biopsy to develop novel AI models for precision diagnosis of morphology variation, tumor recognition, and biomarker expression. Our breakthrough technologies will support matching right patients to right treatment, contributing to precision medicine.
Dr. Tun-Wen Pai earned his Ph.D. in E&CE from Duke University, Durham, NC; MS in E&CF from John Hopkins University, Baltimore, MD USA. Presently, Dr. Pai is the Chairman of Computer Science and Information Engineering, National Taipei University of Technology, Taipei, Taiwan. Dr. Pai has published numbers of papers which are available upon request.
Dr. Yen-Yin Lin earned his Ph.D., MS degrees in Electrical Engineering , and BS degree in Nuclear Science from National Tsinghua University, Hsinchu, Taiwan. Presently, Dr. Lin is the CEO of JelloX biotech Inc., Hsinchu, Taiwan. His previous work experience includes: Chief Executive Officer, MOST Industrial Value Creation Program to develop AI and image inspection system for precision anatomy research Brain research center at National Tsinghua University in Hsinch, Taiwan; Visiting Research Fellow at Stanford University in California; R&D Consultant at Micotech Instruments in Oregan; Visiting Research Assistant at Brookhaven National Laboratory in New York. Dr. Lin's publications include 47 papers in prestigious journals, more than 80+ conference papers (3 invited speeches in the first tier/+10000 participants conference, 1 worldwide webnair hosted by the Optical Society of America) and 16 issued USA or Taiwan patents. Dr. Lin received the following honors: 2022 Boehringer Ingelheim Grass Roots Award; 2021 The 20th Business Startup Award-MOEA in Taiwan; 2021 Gold Award-Entrepreneur Warrior Competition; Future Technology Award-MOST in Taiwan 2021 and Others. In 2007 Dr. Lin received the outstanding Ph.D. dissertation award from the Optical Engineering Society of the Republic of China in Taiwan. He originated several novel laser systems, such as, novel electro-optic laser Q-switch (USA Patent No. US20110075688 A1), quasi-phase-matching PDT/PDD laser sources (TW Patent No.196412), cascaded quasi-phase-matching QPM laser source (TW Patent No.I225948).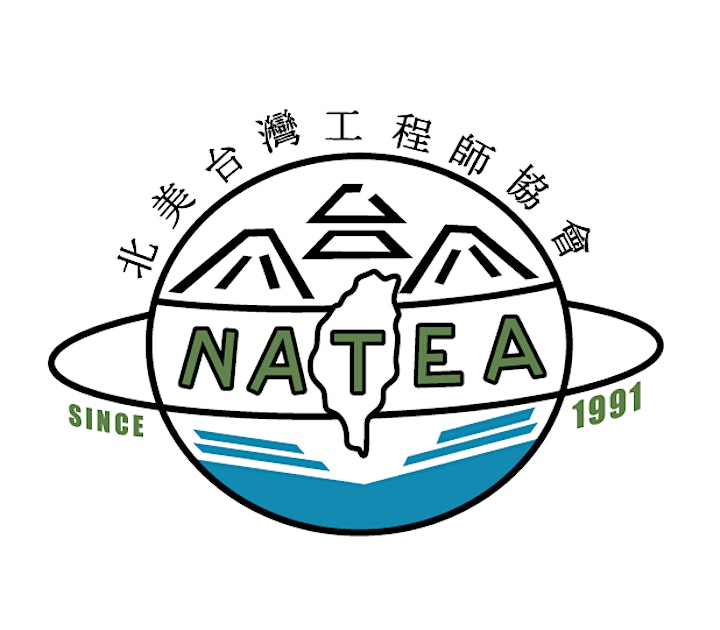 North America Taiwanese Engineering and Science Association