About this Event
Have you heard about SDGs?
Have you seen this colorful logo before?
Do you think you can make the difference in the world?
Come and experience to play the 2030 SDGs game with us!!
SDGs, Sustainable Development Goals, are the blueprint to achieve a better future by 2030 by addressing the 17 global challenges including poverty, inequality, prosperity, climate, environmental degradation, and peace and justice.
The 2030 SDGs Game is a multiplayer, in-person, card-based game that simulates taking the "real world" into the year 2030.Designed in Japan in 2016, this experience has become a powerful and impactful social phenomenon in Japan, earning extensive media coverage and reaching over 100,000 participants over the last two years.
The workshop simulates our world between now and 2030 and It includes an interactive card game that lets you collaborate with people who have different interests and objectives.
We are the one of the first certified facilitators to deliver the powerful event in Singapore.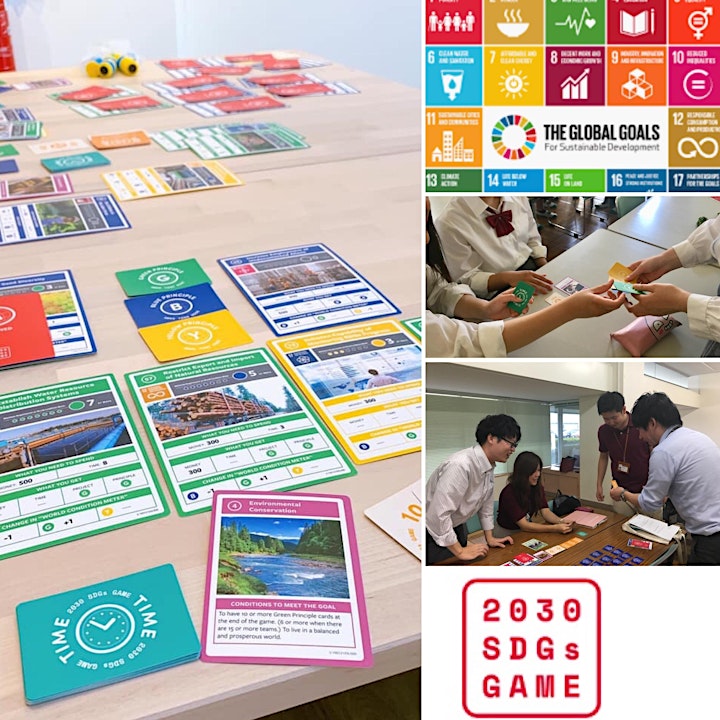 In collaboration with Mistletoe, we will be hosting the 2030 SDGs Game at Jurong Innovation District, the innovators' playground in Singapore!
Come join to find out how you can contribute to have a better world for you and future generations!!
"Who is Mistletoe?"
Mistletoe is a venture ecosystem builder and an impact collective, with a mission to solve global grand challenges and create a sustainable human-centred future supported by technology.
Mistletoe and JTC have embarked on a partnership to create a bold new vision for future cities that are humanity-centric through the Alternative Universal Design of A City ("AUDACITY") movement. Through the Innovators' Playground in Jurong Innovation District (JID), the AUDACITY movement aims to inspire and attract younger, like-minded innovators to create a human-centric model city using technology. This will help build a diverse ecosystem of collaborators that collectively generate new knowledge and ideas.