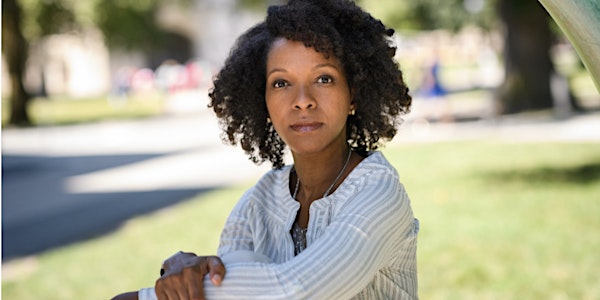 2023 William R. Kenan Jr. Lecture with Imani Perry
Bestselling author Imani Perry will give Transylvania University's 2023 William R. Kenan Jr. Lecture on March 2.
When and where
Location
Transylvania University 300 North Broadway Lexington, KY 40508
About this event
Perry, the Hughes-Rogers Professor of African American Studies at Princeton University, will deliver the annual talk — one of the biggest campus events of the school year — at 7 p.m. in Haggin Auditorium (watch the livestream here). The next morning at 10:30, she will participate in a moderated conversation followed by a Q&A in Carrick Theater.
Both events are free and open to the public. Reserve tickets to the March 2 talk and March 3 Q&A.
Perry is a public intellectual, cultural historian and National Book Award finalist for her "South to America: A Journey Below the Mason-Dixon to Understand the Soul of a Nation," published earlier this year.
"Perry's work reflects the deeply complex history of Black thought, art and imagination," according to her bio. "In looking at the South through a historic, personal and anecdotal lens, Perry asserts that if we do indeed want to build a more humane future for the United States, we must center our concern below the Mason-Dixon Line."
Her other works include "Looking for Lorraine: The Radiant and Radical Life of Lorraine Hansberry" and "Breathe: A Letter to My Sons."
"If there were one impact I'd like my work to have, it would be that people would cease talking about African American history and culture in terms of deprivation or inadequacy and actually acknowledge its depth and complexity and beauty," Perry said.
She earned a BA degree from Yale, a J.D. at Harvard Law School and a Ph.D. in American studies from Harvard University.
"Imani Perry's visit to Transylvania is a wonderful opportunity for our campus and the Lexington community to engage with some of the most pressing issues of our time," President Brien Lewis said. "Our Kenan Lecture consistently draws thought-provoking speakers who are making a significant impact on the world — and this year is no different."
Over the decades, the series has drawn such notables as Beverly Sills, Kurt Vonnegut, Salman Rushdie, Elie Wiesel and, most recently, former U.S. Poet Laureate Joy Harjo.