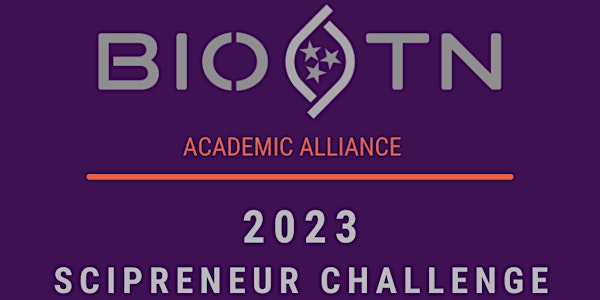 2023 Scipreneur Info Session
Join us for the opening information session on the 2023 Scipreneur Challenge and find out what you can expect from this year's cohort.
About this event
Join us in person at Epicenter Memphis OR online via Zoom to learn about the 2023 Scipreneur Challenge. Listen in as Program Director Bryan Barringer gives an overview of this year's proceedings and what is on the horizon for this year's students who aim to turn their idea into a fully functioning company. RSVP today and help be apart of stimulating innovation in Tennessee's life science community.
We are looking for anyone who is interested in working with other founders to create a business based on an existing technology provided to the program.
If interested, you will need to commit to 4-5 hours of individual and group efforts per week for 10 weeks from late February to late April 2023. This includes a two-hour cohort session every week as well as the pitch event at the end of the cohort.
For more information, please visit the Scipreneur Challenge website or send your questions to Bryan Barringer at bryanb@flowventurelabs.com.
About the Scipreneur Challenge:
The Scipreneur Challenge, a 10-week long entrepreneurship-based program that engages students to develop commercialization plans for untapped intellectual property, will start on Thursday, February 16 with a Q&A session for all prospective participants followed by our 'IP Parade' on February 23. Registration is now open, sign up today to learn how you can take IP to the next level and win the competition's grand prize money.
Qualifications/Requirements:
- Participants must be university students and postdoctoral fellows in Tennessee
- Participants will be assigned to a team of 4- to 6- persons
- Each commercialization plan must have a biotech or biotech related idea.
- Teams are tasked to complete:
Commercialization Plan
Business Performa
Investor Pitch
Final Pitch to Investors
For more information, visit www.biotnscipreneur.com, or BioTN's official website at www.biotn.org.