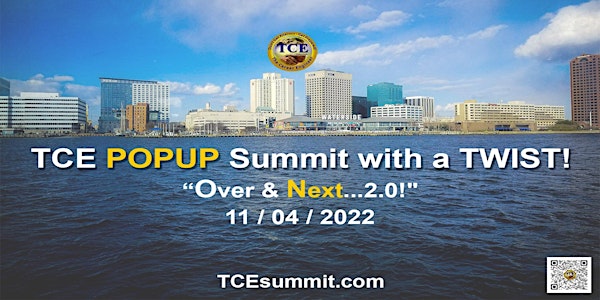 2022 TCE "POPUP" Summit with ...a TWIST!
"OVER & NEXT 2.0" Welcome to the "2022 TCE POPUP Summit...With a TWIST!" Sure we have SCALED BACK, but WOW... have we STYLED UP!
When and where
Location
Delta Hotels by Marriott Virginia Beach Bayfront Suites 2800 Shore Drive Virginia Beach, VA 23451
About this event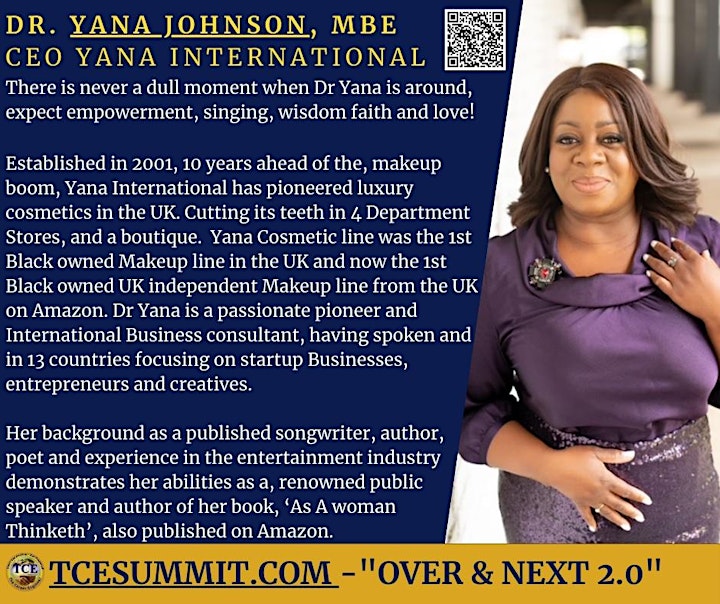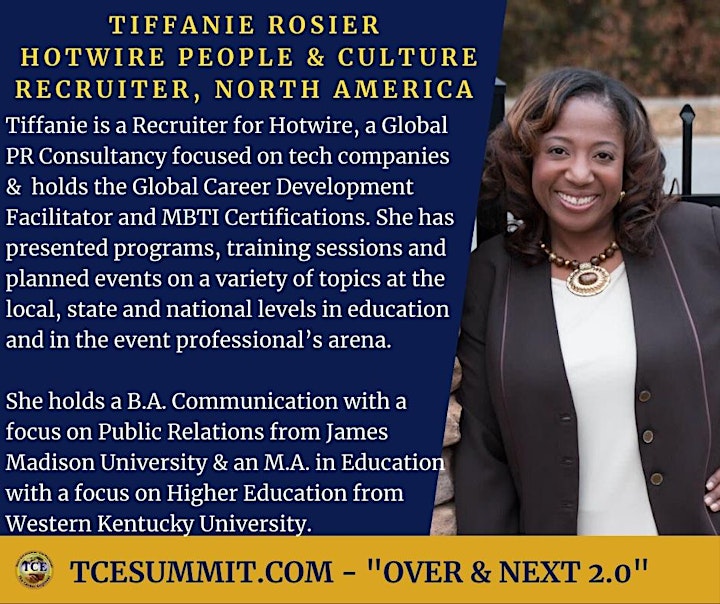 📣 Act Fast - $59 Early Bird Deal Ends 10/4/22!
"Yes, I am VIRTUALLY ZOOMED OUT and need to connect with REAL People in a REAL Space, with some REAL food! So we will HAVE a TCE Summit this year (FRIDAY ONLY, SCALED BACK, and STYLED UP)...Big Time. Upscale Brand new exclusive venue, private beach, $10 TCE Summit ONLY valet parking; all rooms are suites with water views. I need a BREAK from all the "local to global" mess and distress! Join me on the Bay, so don't delay. " Francina R. Harrison, The Career Engineer.
🏖 Just Added: $149.00 (Per night, Plus Taxes & Fees)
📣 Hurry, Hotel Rate Disappears October 4, 2022!
A TCE Original - You will walk away with ...
📌 WHY "OVER"....MATTERS!
📌 HOW 2 TCE "SHIVOT" 4 "NEXT."
📌 WHEN 2 SHIFT 2 "OVER & NEXT 2.0!
🥁 POWERFUL, PRACTICAL...NEXT!
REGISTRATION INCLUDES!
TCE Members SAVE ❤️ BIG ❤️ use your promo code!
🔥Early bird savings end October 5th, so get your tickets today! This year's Friday-only event venue is at a premier property with a private beach and exclusive amenities. Attendees have a special Valet parking rate of $10 ($20 all others).
🔥Early Bird $59 Ends 10/5/22 ($79 Soon | $99 Later)
✅ ALL-ACCESS "TCE POPUP SUMMIT ...WITH A TWIST!"
✅ Impressive Venue, Incredible ambiance, and Food
✅ TCE Career, Life & Business Summit POPUP Presenters
✅ TCE's "OVER & NEXT" Key Note" (Mic Drop & Boom)
✅ TCE "Shivot" Knowledge Cafe /Reception
✅ Exclusive savings on Valet Parking (it's a classy space)
✅ TCE's famous Game Nite & Next & Connect
✅ TCE "After-After" QA, Connections & Networking
$30 - VIEW LIVE STREAM TICKET AVAILABLE
Press your way to get into this room. But if you can't, you are welcome to LIVE engagement with us (chat room will be open) with a private link for viewing. But really, get in this room.
MEET OUR 2022 SUMMIT PARTNERS:
TCE REALATIONSHIPS
TCE Network, "Where We BUILD...REALationships: We are pushing our TCE REALationships, and connections to incredible levels with "Career, Life & Business" and "POPUP Presenters. "Been there, done that, with a FRESH Perspective...and are serious about sharing the POWER of "OVER" and what it takes for NEXT!" Get your tickets today!