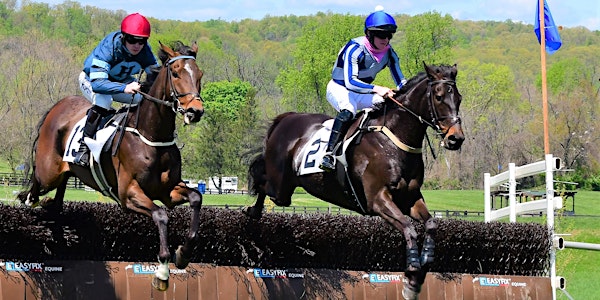 2022 Loudoun Hunt Point To Point 55th Running
Held annually, the Loudoun Hunt Point to Point Races feature some of the most challenging steeplechase courses available in Virginia.
When and where
Location
Morven Park International Equestrian Center 41580 Sunday Morning Lane Leesburg, VA 20176
About this event

Promoting Loudoun County Through Over 50 Years of Racing Heritage
Riders from across the state and the globe travel to test their mettle in a thrilling contest that always has the crowds cheering to take in that final, thrilling run to the finish line. This rain or shine event features something for everyone, including vendors, and is always family-friendly. The Loudoun Hunt Point to Point represents one of the largest fundraisers for Loudoun Hunt & Loudoun Fairfax Hunt during the year. We are grateful for the support of our members, patrons, staff, and race participants who work to make the Races a success each year and allow us to continue to provide superior sport to the members and guests of Loudoun Hunt & Loudoun Fairfax Hunt.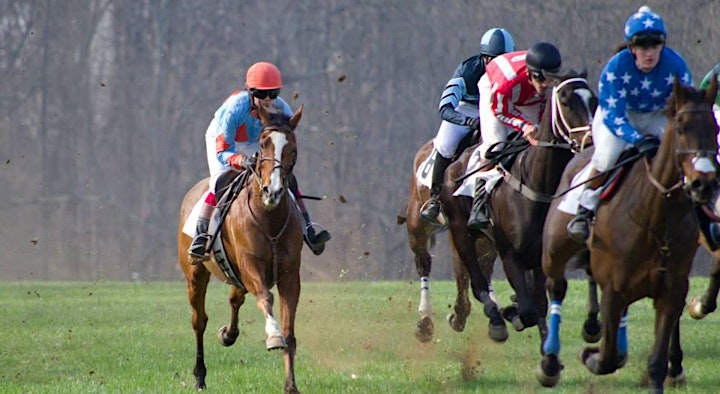 55th Annual Loudoun Hunt Point-to-Point
As the Loudoun Hunt Point-to-Point continues planning for our upcoming Races on Sunday, April 24, 2022 at Morven Park, we wish to provide you some important details of how our races will run this season.
The Race Course at Morven Park is the product of many years of careful work and planning and the investment of thousands of dollars. In addition to generous space, allowing for terraced parking arrangements, increased vendor and sponsor benefits, and improved traffic flow and control, the new course at Morven Park will provide unobstructed views of the whole course. A key consideration of this move was also the conditions for the horses and jockeys. The stabling and van area is considerably closer allowing a tighter timeframe and less wait between races. The turf course is maintained by Morven Park grounds staff ensuring that the conditions are optimal for the horses. The move to Morven Park allows the Point-to-Point to streamline many of its operations in a turnkey fashion which should improve the racing experience for spectators, sponsors, volunteers, and participants alike.
All parties will be responsible to take away their own trash for the health and safety of officials, volunteers, and other spectators. Trash bags will be provided.
More information can be found at: http://loudounraces.com/
Registration By Mail: Visit http://loudounraces.com/ for instructions and payment details.
Arrival at Morven Park:
On the day of the Races, please plan to enter the grounds off Tutt Lane.
Subscribers (1 car) will enter off Tutt Lane to Sunday Morning Lane. General Admission will enter at Gate 2 from Tutt Lane.