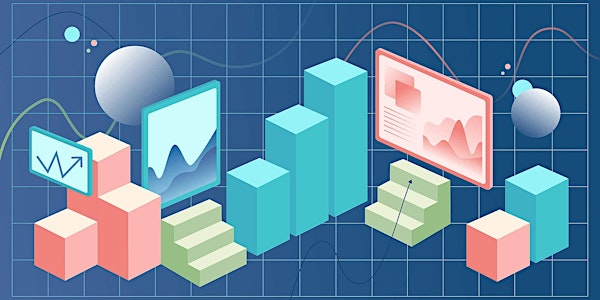 2022 ASA Philadelphia Chapter Traveling Course: Data Visualization with R
American Statistical Association (ASA) Philadelphia Chapter Presents 2022 Traveling Course
Refund Policy
Contact the organizer to request a refund.
Eventbrite's fee is nonrefundable.
About this event
Data Visualization with R
Course Description
Data visualization plays a crucial role in data science and statistics workflows. It is fundamental to everything from exploratory data analysis to communicating results. Data scientists and statisticians can better understand data and more effectively communicate their work by understanding how to better visualize their data. Too often, however, visualization is an afterthought.
This is a virtual course via Zoom. The Zoom link and selected course materials will be provided to the registrants before the event by email.
Agenda
Morning
There will be two 10-minute breaks in the morning.
8:30 AM - 9:00 AM Motivation and Introduction to R Markdown
9:10 AM - 10:30 AM The Layered Grammar of Graphics
10:40 AM - 12:00 PM Jon Schwabish's Five Guidelines in R
Lunch 12:00PM - 1:00PM
Afternoon
There will be two 10-minute breaks in the afternoon.
1:00 PM - 1:50 PM Visualizing big data
2:00 PM - 2:50 PM Visualizing regression models
3:00 PM - 3:50 PM Visualizing time series data
4:00 PM - 4:30 PM Advanced R Markdown
Additional topics may include data munging and mapping (time permitting).
About the Instructor
Aaron R. Williams is a senior data scientist in the Urban Institute's Income and Benefits Policy Center. He works on retirement policy, microsimulation models, data privacy, and data imputation methods. He has worked on Urban's Dynamic Simulation of Income (DYNASIM) microsimulation model, the Social Security Administration's Modeling Income in the Near Term (MINT) microsimulation model, and the Tax Policy Center's synthesis of individual tax records.
Williams leads Urban's R Users Group and assists researchers across Urban with projects that use R for data science, statistical analysis, data visualization, mapping, and automation. He has authored several R packages for data visualization and data synthesis.
Williams is an adjunct professor in the McCourt School of Public Policy at Georgetown University. He holds a BS in economics from Virginia Commonwealth University, a BA in music from Virginia Commonwealth University, and an MS in mathematics and statistics from Georgetown University.