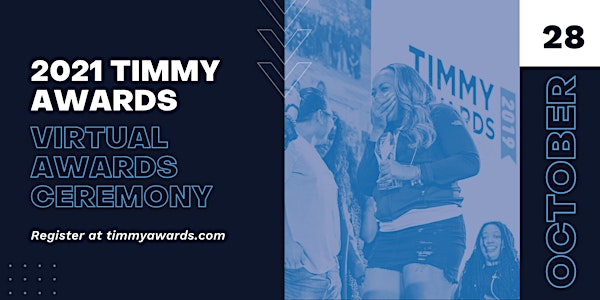 2021 Timmy Awards
Don't miss this very special, entirely digital experience honoring the best tech startups, managers and employers in 2021
Date and time
Thursday, October 28, 2021 · 3 - 4pm PDT
About this event
The Timmy Awards by Tech in Motion is an awards ceremony recognizing some of the best places for tech professionals to work across North America. You sent in your nominations, you told us why your workplaces and tech managers deserve recognition as the 'Best in Tech' in your cities, now it's time join us (virtually) to see who will be crowned this year's North American Winners!
Access the Premiere: https://www.youtube.com/watch?v=elAou5tzn58
Recognizing the Best Tech Employers & Managers, Virtually:
The 2021 Timmy Awards ceremony will be a very special, entirely digital experience honoring this year's best tech startups, managers, and employers, as well as those who are using technology to tackle today's most pressing social, global, and environmental challenges.
Join us live (from your office or your home) on Thursday, October 28th @ 6PM ET as we celebrate members of the tech community for their innovation, agility and exceptional leadership in 2021.
Fun Giveaways & Prizes:
Don't miss this opportunity to join the fun AND be entered to win live giveaways throughout the show just by registering (up to $1,000 in value!) Prizes include:
Amazon Gift Card
Apple AirPods
Beats Headphones
Samsung Smart Watch
iPad Mini
Grand Prize: Team Celebration Night Sponsored by Tech in Motion
Meet your Host, Dan Ram:
Daniel (known more popularly as DanRam) is an igniter. A 5x TEDx speaker, 3x entrepreneur, prolific speaker, and startup coach, his clients range from individual founders to national governments. On the ground, he is the founder of several startups in multiple countries and has coached scores of founders and startups. At the national level, Daniel was part of the 7 person panel commissioned by Minister of Jobs, Enterprise and Innovation to put together an Entrepreneurship Policy. He was recognized as Top 40 under 40 leader for promoting bilateral relations between Europe and India.
Commanding the stage with change-makers like President Barack Obama, billionaire founders like Sir Richard Branson, record breaking athletes like F1 champion Nico Rosberg, Grammy-winning artists and celebrities, he works on 4 continents from college campuses to parliaments to in-house corporate innovation days for Fortune 500 companies to the biggest tech conferences in the world. His passion is to inspire people with his motto 'Start Now Start Simple' in building a future we all want to live in.
2021 Award Presenters & Judges:
Adam Cheyer, Co-Founder @ Siri & Viv Labs
Bruce Wang, Engineering Director @ Netflix
Erin Liao, Vice President, E2E 5G Systems @ Ericsson
Nirmal Srinivasan, Software Engineering Director @ PayPal
Stacy Yudin, President @ NEP Services
Dr. Anita Jindal, Senior Director of Engineering @ VMware
Kapil Agarwal, Engineering Director @ Salesforce
Benjamin David Novak, Angel Investor @ Delaware Crossing Investor Group
Freddy Rivera, Diversity & Inclusion Program Manager, Oracle
Denise Reed Lamoreaux, Worldwide Learning Director @ Microsoft
Justin Michaela, Co-Founder & Managing Director @ Foureyes Labs
Siddharth Bhai, Product Management Leader @ Splunk Cloud
Tim Edwards, Executive Director, Infrastructure Engineering @ Ally
Kevin Wang, Vice President @.406 Ventures
On the week of the 28th, all registrants will receive a custom link directing them to join and experience this year's ceremony via YouTube Premier.
Interested in sponsoring the Timmy Awards? Click here to get in touch: https://hubs.ly/H0sL2xC0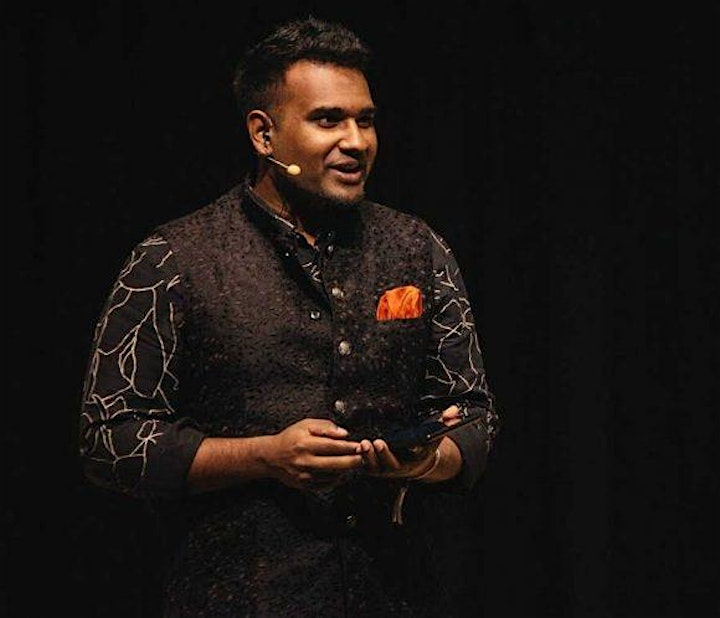 About the organizer
Tech in Motion™ is a North American tech event series where thought leaders come together, share ideas, and inspire one another.  
Created by IT Staffing & Recruiting firm Motion Recruitment, Technology in Motion™'s goal is to give technologists who wouldn't normally cross paths the opportunity to connect, learn, and innovate together. Programs are thoughtfully curated and range from panels to mixers to demos with some of the greatest tech minds around.
We currently host (free) events in Atlanta, Boston, Charlotte, Chicago, Dallas, Los Angeles, New York, Orange County, Philadelphia, Phoenix, San Francisco, Silicon Valley, Toronto, and Washington, D.C.
Share your expertise at one of our tech talks
Demo your company's product or services
Promote your brand as an event sponsor
Teach/share a project
Nominate your company or tech manager in our Annual Timmy Awards