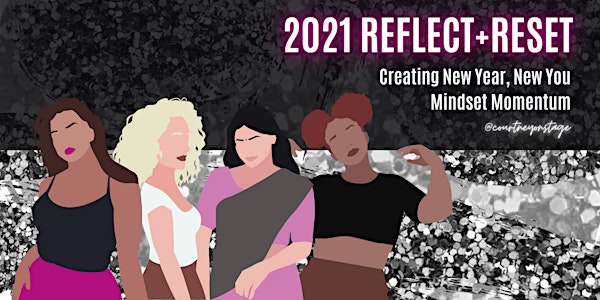 2021 Reflect+Reset: Creating New Year, New You Mindset Momentum
Join Keynote Speaker + Career Coach Courtney Stanley for a virtual strategic goal-setting workshop to build momentum + be your best in 2021!
About this event
This complimentary goal-setting workshop is hosted and sponsored by Keynote Speaker, Event Emcee + Career Coach Courtney Stanley.
------
I don't know about you, but 2020 was w-i-l-d. Join this 1-hour virtual goal-setting workshop to:
- Reflect on 2020's challenges and transform them into silver linings as you reset your life for 2021
- Learn how to set goals that are strategic, craft tactics to achieve your goals, and hold yourself accountable to stay the path.
- Mingle with other ambitious hustlers who are ready to prioritize their needs, set boundaries, and feel their absolute best in the upcoming year!
It's not about the setback, ladies. It's about your comeback!
#NewYearNewYou #MomentumMindset #SetbackToComeback
------
Get social with Courtney @courtneyonstage on Instagram, Facebook and Twitter! Learn more about her services at www.courtney-stanley.com.
*Don't forget to add yourself to Courtney's VIP List for your weekly dose of real talk, inspiration and motivation!