National Vision Board Day: Virtual Vision Board Experience
About this event
Join Carpe Diem with Jasmine for dedicated time to reflect, refocus, dream and establish (or update) your 2021 VISION. Jasmine has helped over 1,000 people create a vision board through her vision board experiences for individuals, organizations and corporations over the past six years. Jasmine's proprietary process is introspective, thoughtful and creative. During the virtual Vision Board Experience you'll have the oppotunity to:
Define your intentions, desires and goals
Gain clarity, perspective and focus
Reflect and identify what you want to accomplish and experience
Tap into your creative skills
Design a tool that can be used to measure and track your goals
Expand your network
It's time to pursue your dreams, make 2021 the year you shift from autopilot to living with purpose!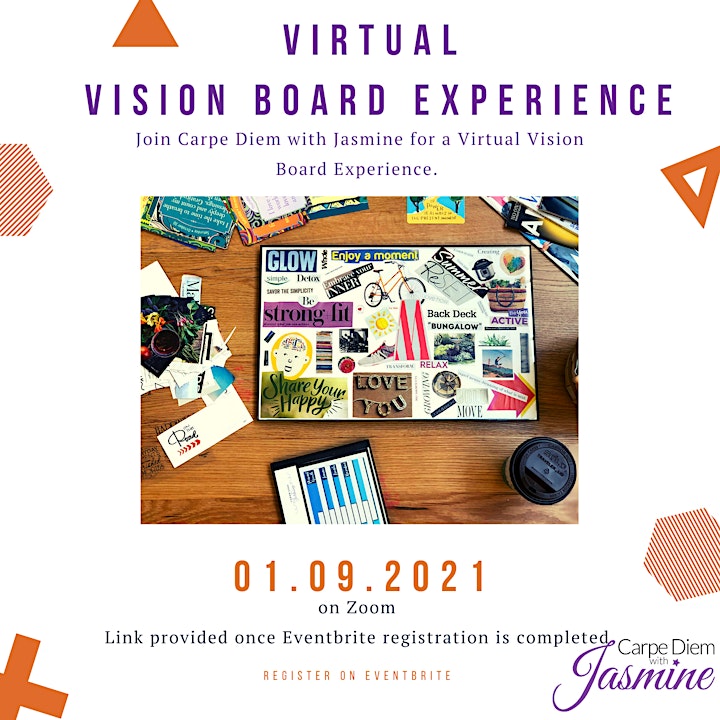 Organizer of 2021 Pop-Up Vision Board Experience for National Vision Board Day