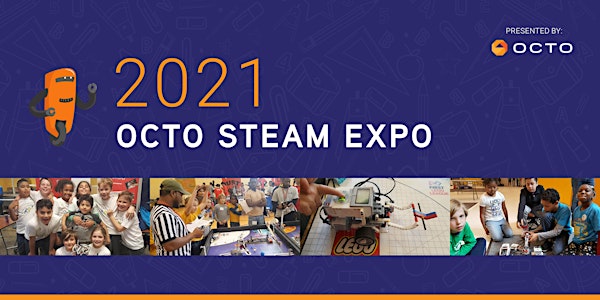 2021 Octo STEAM Expo (Science, Technology, Engineering, Arts, Mathematics)
Join Octo technologists for a fun, interactive and educational event engaging elementary and middle school students in STEAM activities.
About this event
Sign-up early to receive a custom Octo science, technology, engineering, arts, and mathematics (STEAM) kit* with all the materials necessary for the virtual STEAM expo.
Prize opportunities included! This event includes multiple prize opportunities. Join us to geek out on STEAM and you may also win a cool prize.
Our Octo technologists look forward to seeing you on our Zoom webcast on Saturday, December 4.
Have questions? Please email octo-csr@octoconsulting.com.
*A limited supply of custom Octo STEAM kits are available for elementary and middle schoolers. To receive a custom kit, register and provide U.S. shipping address by Wednesday, November 24. Limit 1 kit per household.
You can see last year's webpage here which includes links to a few of the experiments. You can learn more about STEAM and last year's event here through this television interview and this article.