Refund policy
Contact the organizer to request a refund.
Eventbrite's fee is nonrefundable.
An EPIC Theatrical Production Celebrating the Achievements and Contributions of Women in American History.
About this event
On Saturday, March 20 at 6pm PST, the Women's Journey Foundation presents an epic online production of Making HERstory. This virtual theatrical performance, and award ceremony, acknowledges and celebrates the many contributions of trailblazing women in American History who have paved the way for future generations.
In an exciting and educational depiction of women throughout history, Making HERstory brings to life the pivotal roles that women have played in the growth of our nation, yet who have been left out of the pages of history books and often forgotten.
Gather Together! Share this event, thru social media, with the women and girls in your life. With FREE Registration for you, and your family and friends, you will receive a link to the event, which allows you to "Host A Watch Party" and share the stories of these many inspirational women within your own clubs, groups and communities.
All tax-deductible Donations received thru this event will benefit the many efforts of the Women's Journey Foundation – including sponsorship of at-risk women and girls at our annual events: I CAN! Girls Conference, I AM! Women's Program, DIVAS Fundraising Concert, Girls Gather monthly meetings, Youth Ambassador Council meetings, and our annual Making HERstory Performance and Awards Ceremony.
Our 2021 Making HERstory production includes:
Ruth Bader Ginsburg – Supreme Court Associate Justice She became the Supreme Court's second female justice, as well as the first Jewish female justice. As a judge, Ginsburg was considered part of the Supreme Court's moderate-liberal bloc, presenting a strong voice in favor of gender equality, the rights of workers and the separation of church and state.
Nellie Bly – American Journalist, Industrialist, Inventor, and Charity Worker She was a pioneer in her field, and widely known for having launched a new kind of investigative journalism, by writing an exposé in which she worked undercover to report on a mental institution from within.
Fannie Lou Hamer - Women's Rights and Voting Activist, Community Organizer, and Civil Rights Leader She was the co-founder and vice-chair of the Freedom Democratic Party, which she represented at the 1964 Democratic National Convention.
Althea Gibson – African American Tennis Player She was one of the first Black athletes to cross the color barrier of international tennis. In 1956, she became the first African American to win a Grand Slam title. She was also a professional golfer.
Maria Tallchief – America's 1st major Prima Ballerina and the first Native American to ever hold the title. She revolutionized ballet with her role in The Firebird, created by her husband, George Ballanchine (co-founder of the New York City Ballet, and her performance as the Sugar Plum Fairy in The Nutcracker at the Bolshoi Theater in Moscow not only broke barriers for Native Americans, but she also became one of the only Americans recognized in European ballet companies.
Grace Hopper - Computer Scientist and Navy Rear Admiral She was one of the first programmers of the Harvard Mark I computer, and a pioneer of computer programming who invented one of the first linkers.
Mabel Ping-Hua Lee - Suffragist, Minister, and Economist She was a member of the Women's Political Equality League, the "de-facto minister of the Chinese Baptist Mission", and the head of the First Chinese Baptist Church in New York's Chinatown for more than 40 years.
Dolores Huerta - Civil Rights Activist and Labor Leader She is, along with Cesar Chavez, a co-founder of the National Farmworkers Association, which later became the United Farm Workers.
Kalpana Chawla - Astronaut and Engineer She is the first woman of Indian origin to go to space. She first flew on Space Shuttle Columbia in 1997, as a mission specialist and primary robotic arm operator.
Mae West - American Actress, Singer, Playwright, Screenwriter, Comedian, and Sex Symbol Her entertainment career spanned seven decades, and she was undisputedly the most controversial sex siren of her time. At 33 years old, she wrote, produced, directed, and starred in her first Broadway play entitled "Sex," a 1926 production deemed so obscene that she landed in jail for it. She was the queen of double-entendres, on and off screen, delivering some of the best-remembered quips in movie history.
WJF Legacy Award Ceremony Recipients:
Lifetime Achievement Award:
Lilly Ledbetter - Challenged a major corporation based on Title VII, Civil Rights Act for pay discrimination. After nine years in litigation, Congress passed The Lilly Ledbetter Fair Pay Act in 2009 - which was the first official piece of legislation signed by President Obama.
Legacy Award for Medicine:
Susan M. Love, MD, MBA - Has dedicated her professional life to ending breast cancer. As Founder and Chief Visionary Officer of Dr. Susan Love Foundation for Breast Cancer Research, she oversees an active research program centered on finding the cause and prevention of breast cancer. Author of "The Breast Book".
Second Gentleman Award:
Mayor Robert Garcia - Peruvian-American politician who is the 28th and current mayor of Long Beach, California. He is not only the city's youngest and first elected openly LGBT mayor, but also the first person of color and Latino American to hold the office.
Legacy Award for Community Activism:
Rima Nashashibi - Founder and President of Global Hope 365, a 501(c)3 nonprofit organization dedicated to improving the lives of women and girls, locally and worldwide to focus on ending Child Marriage, Human Trafficking, and other forms of Gender-Based Violence.
Legacy Award for Education:
Angelica Reyes - Teacher at Santee Education Complex. She has sponsored the MEChA and Ethnic Studies clubs, and she is an advocate for the Dreamer Movement.
Rising Star Award:
Cielo Echegoyen – Current student at Santa Ana High School, accepted to Harvard University, Student at Santa Ana High School accepted to Harvard University to study Molecular and Cellular Biology.
BONUS: We are very proud to announce that the original piece of artwork used in our production - "Lady Justice" - was specifically painted for this event by Leslee Turnbull, Senior Production Designer and Senior Animatronic Figure Art Director for Walt Disney Imagineering, and Scenic Artist for the Academy Awards and events such as The Pageant of the Masters (Laguna Beach, CA). This one of a kind piece of artwork is a highly prized collectible, and her generosity to this performance and to our foundation's efforts to bring women's history to the forefront of education and social awareness is greatly appreciated. [Please see image of artwork below]
* Links will be emailed upon registration. Viewing will live stream thru Vimeo on various platforms.
* This is a gender-neutral production.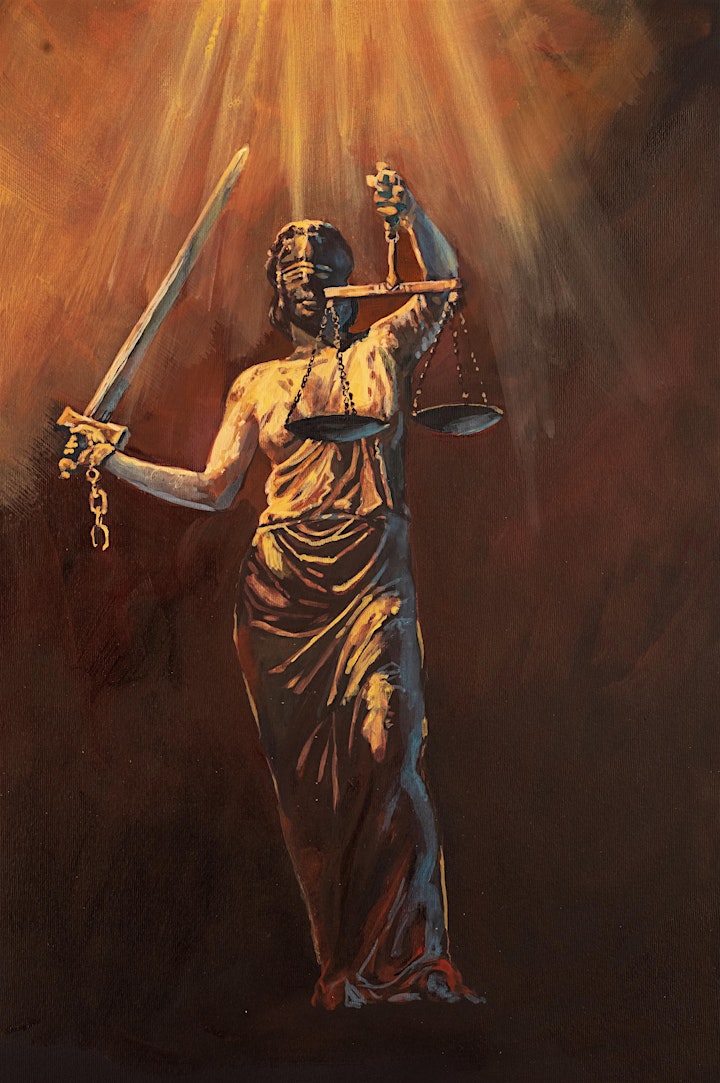 "Lady Justice" - the original piece of artwork used in our production, specifically painted for this event by Leslee Turnbull, Senior Production Designer and Senior Animatronic Figure Art Director for Walt Disney Imagineering, and Scenic Artist for events such as the Academy Awards and The Pageant of the Masters (Laguna Beach, CA).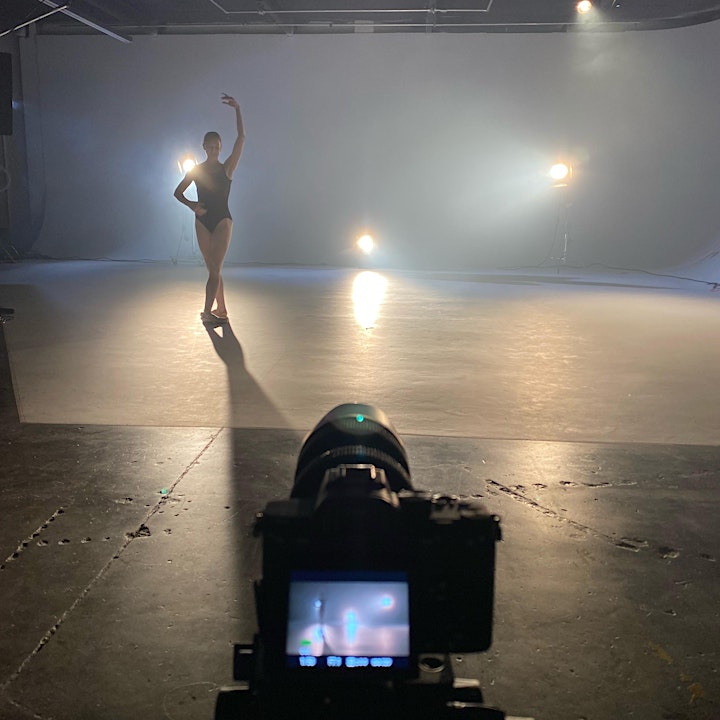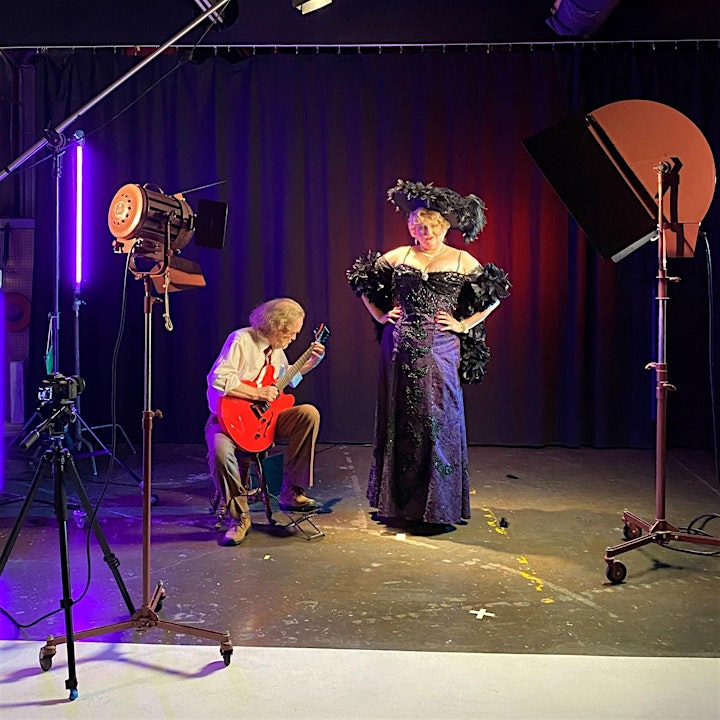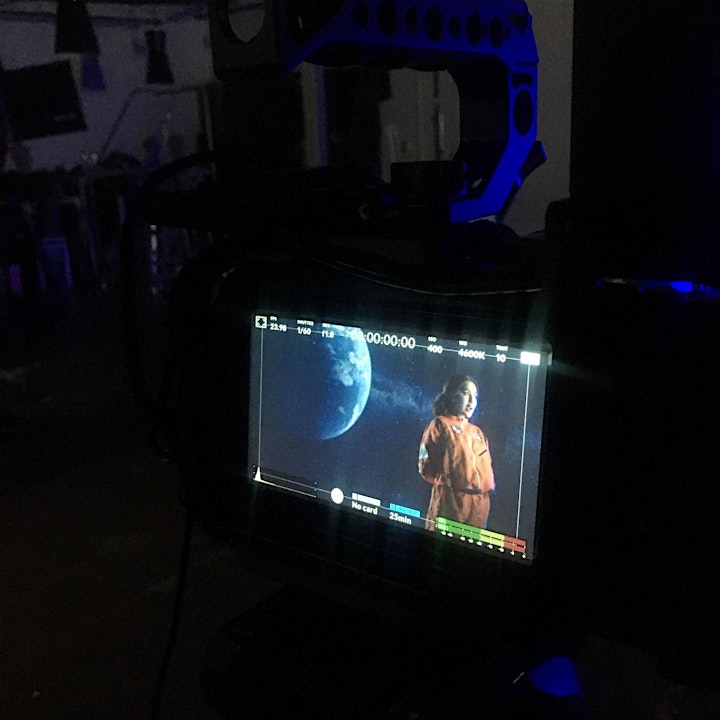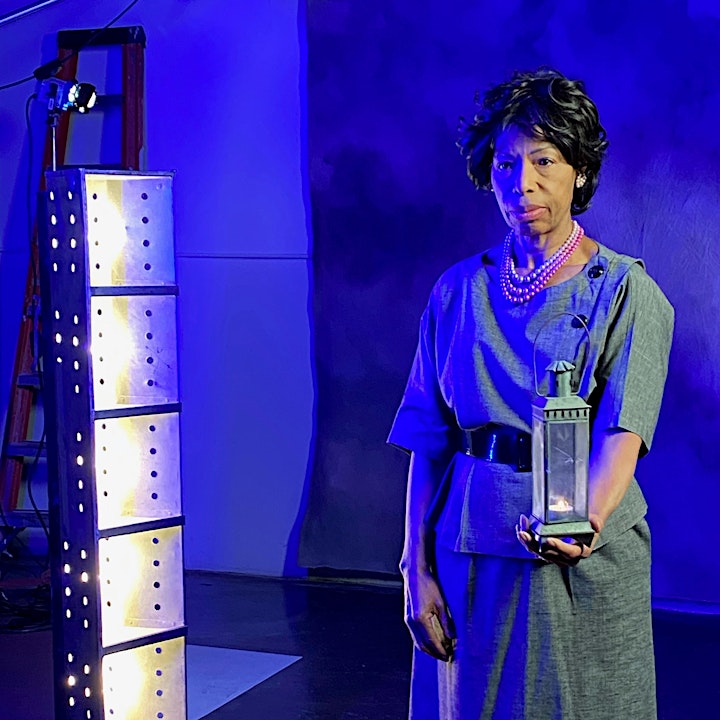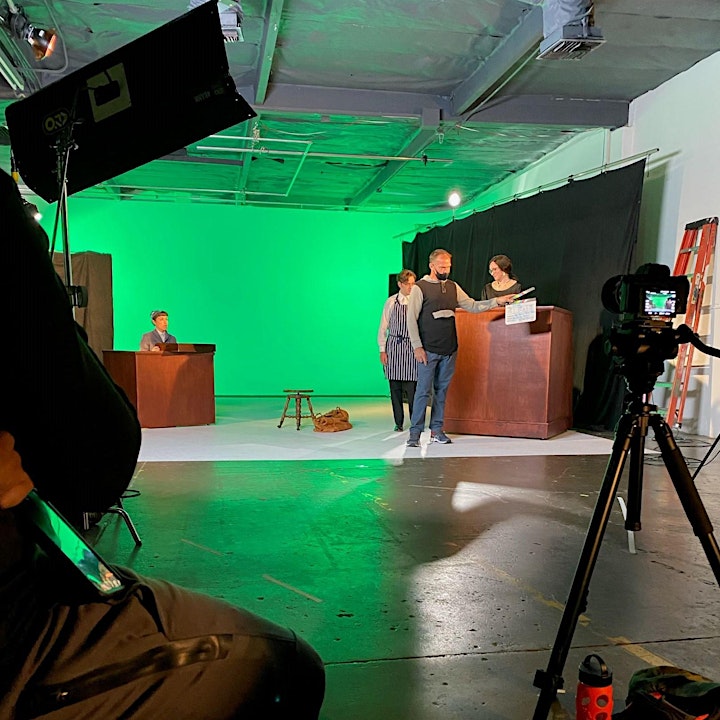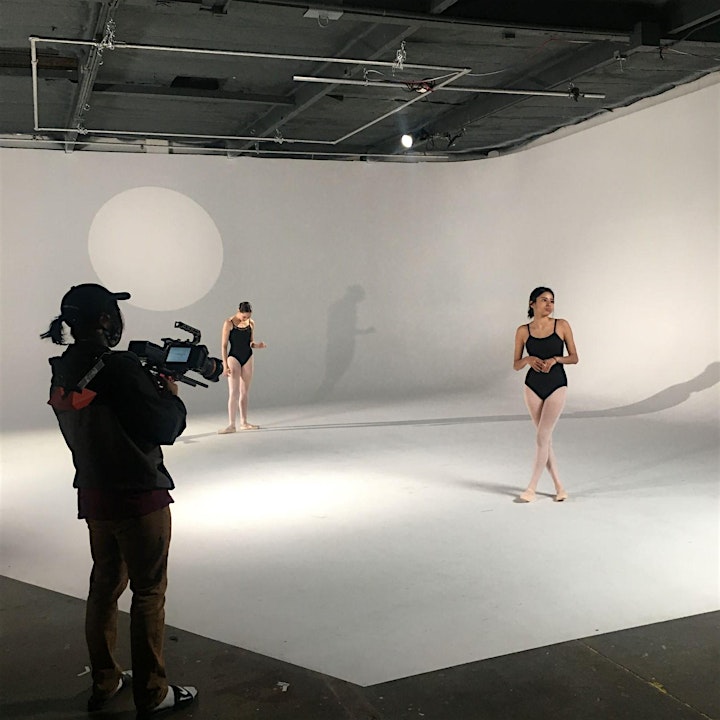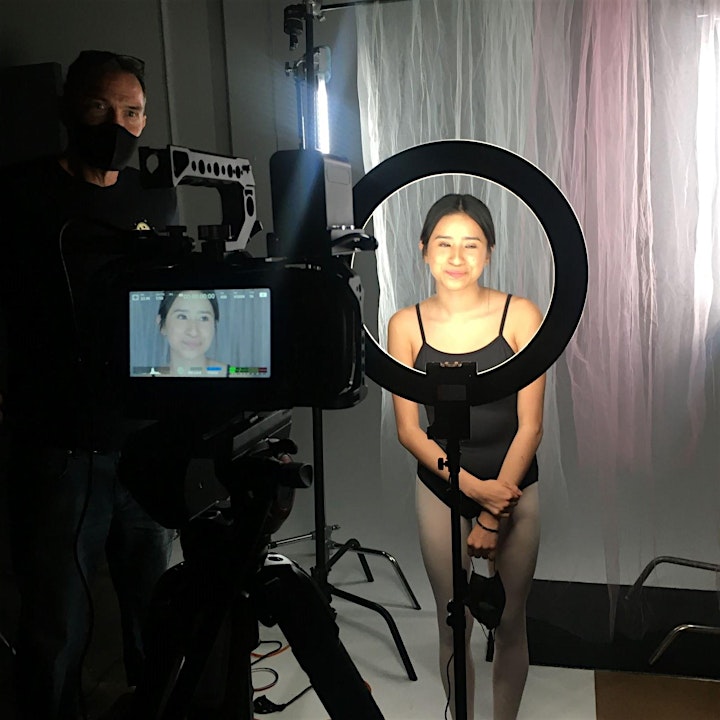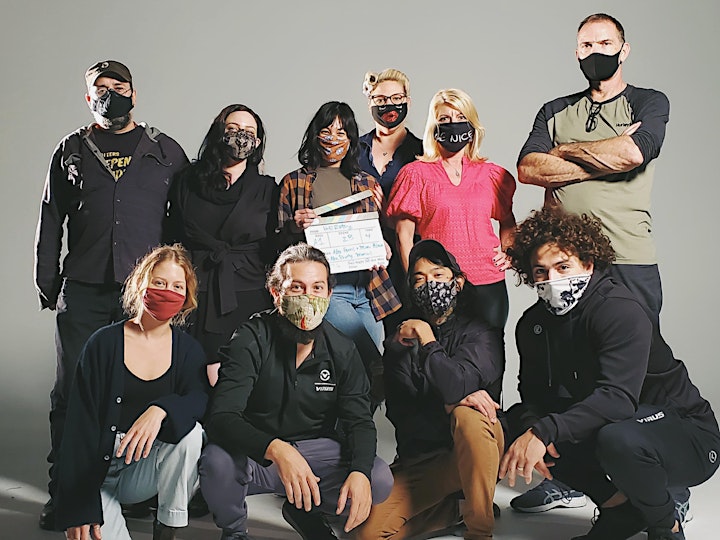 The Incredible Production Crew for the 2021 Making HERstory Virtual Event