Join CCIAA & BACIAA for a week in Monterey as we do what analysts do best..... "Diving into Data, Keeping Crime at Bay".
About this event
Grab your gear and get ready for a deep dive into the field of Crime and Intelligence Analysis as BACIAA hosts the 2021 California Crime and Intelligence Analysts Conference in beautiful Monterey, CA. Please join us at the Embassy Suites by Hilton Monterey Bay Seaside hotel on October 5-8, 2021 for three and a half immersive days of various breakout sessions, interactive classes, networking opportunities, attendee events, and learning new ways to keep crime at bay. Here is just a brief look at what you can expect throughout the week:
• Dynamic and engaging speakers who will motivate and inspire you;
• Discover new tools and strategies during case study presentations and educational seminars with industry experts;
• A hands-on computer lab that will empower you with new skills from ESRI and other instructors;
• A variety of networking events with your peers;
• Opportunities to meet with vendors to discuss vendor-driven solutions.
Keynote Speaker - Dr. Kimberly Miller
Dr. Kimberly Miller, Ph.D. is Cherokee, licensed police and public safety psychologist, and sought-after speaker and consultant who has been inspiring and motivating individuals in our profession for over 17 years. Dr. Miller is a strength-based facilitator of individual and organizational change and is known for her relationship-based approach to her work.
Featured Presenter - LAPD Officer Curtis Davis
Curtis Davis has been with the Los Angeles Police Department for 18 years. His assignments include a Gang Enforcement Detail, Special Problems Unit, and Crime & Intelligence Analysis Detail, and he is currently assigned to Robbery-Homicide Division. Mr. Davis will lead multiple breakout sessions focused on Intelligence-Led Policing.
Featured Pre- Conference Training - Penlink
"Leveraging Social Media and Internet data in your Investigation"
During this six-hour class, you will get hands-on experience with files like Facebook, Instagram, SnapChat, Google, Uber, Netflix and Cellebrite to do the following:
• Find frequencies, read conversations, view attachments and search for keywords and patterns in your social media and email records.
• Find important details within attachments, such as comparing hash values of images and videos.
• Resolve IP addresses for domain and location information.
• Uncover key websites and search history in web browsing files.
• Combine all your data into one place to understand the big picture.
We are proud to announce that in honor of the 20th Anniversary of the terror attacks of September 11, 2001 and to honor the memories of those we lost that day and since, we will be partnering with Tunnel to Towers foundation. BACIAA will be donating 50% of all proceeds from the raffles at the conference to support this exemplary organization.
We believe in supporting Crime and Intelligence Analysis professionals, and, encourage anyone who works in that capacity to attend, including:
• Crime and Intelligence Analysts from the Local, State, and Federal levels
• Police Officers & Investigators
• Task Force Members
• Statisticians
• CompStat Professionals
• Police Command Staff
• Criminal Justice/Crime Analysis Students
Sessions include:
• Tactical, Strategic, & Intelligence Analysis
• Analytical case debriefs
• OSINT
• ESRI Mapping
• Many more details to come as the conference nears
There is no doubt it has been a trying time and the pandemic has cancelled all large gatherings in 2020. While the Conference is in the second half of 2021, BACIAA has been working closely with our host hotel and we will have several backup options in place in the event of ongoing COVID-19 restrictions. In addition, we have been guaranteed the hotel is taking every precaution to ensure the safety of all attendees. The following link contains the Embassy Suites by Hilton COVID protocol in more detail: Hotel COVID Protocol .
Please make sure to use the hotel code when booking to get the discounted conference hotel rate: BTC
For those of you who are planning on flying into the Bay Area, more information about airport shuttles can be found here: https://www.montereyairbus.com/
** Attendee Refund Policy**
100 % refund prior to Sunday 07/25/2021
50% refund between 7/26 and 8/22/21
No refunds beginning Monday 8/23/21
The Eventbrite fees paid during ticket processing cannot be refunded
If the event must be cancelled due to Covid-19, a full refund will be given
Please don't forget to check back on this site as all updates will be posted here. You can also follow the CCIAA's social media accounts, and keep an eye out for emails with updates and further details on the 2021 CCIAA Conference. We look forward to seeing everyone in Monterey in October.
BACIAA Website: https://baciaa.wildapricot.org/
CCIAA Website: https://crimeanalyst.org/
CCIAA Facebook: CACrimeAnalysts
CCIAA Instagram: @ca_crimeanalysts
Monterey Area Things to do: https://www.seemonterey.com/2021-cciaa-training-conference/
Please contact Conference Co-Chairs: Denise Joseph or Lesley Hayes if you have any questions.
djoseph@sanleandro.org
lesley.hayes@hayward-ca.gov
** Updates as of 7/1/2021**
ESRI will be joining us to provide our computer lab with hands on training for our attendees. Below is a listing of their sessions:
RIPA compliance using ArcGIS Survey123 – Day 3, 1015 hours
The California Racial and Identity Profiling Act (RIPA) mandates the collection and reporting of officer-perceived identity information including race, ethnicity, gender, sexual orientation and nationality of subjects of police stops. This hands-on workshop will present how you can use ArcGIS Survey123 to collect and share RIPA data with state as well as support transparency and accountability using the data within an organization.
Introduction to ArcGIS Pro – Day 1
Looking for ways to get starting using GIS in your daily work? Are you using ArcMap and need a primer on how to migrate to ArcGIS Pro? This course introduces methods and best practices to bring in your datasets, add them to a map, and get you on the road to analysis. This hands-on experience will provide you a solid foundation to efficiently work in ArcGIS Pro.
Introduction to the Crime Analysis Solution – Day 2, 1330 hours
The Crime Analysis solution is an add-in to ArcGIS Pro that delivers a set of capabilities to help you manage incident data, conduct tactical and strategic analysis, perform investigative analysis and create various information products for your organization and community. This hands-on workshop will show you how you can use the tools to implement effective techniques to improve your productivity and perform sound spatial analysis.
Using ArcGIS for Intelligence Workflows – Day 3, 0830 hours
There is overlap in the analytic techniques used by crime analysts and intelligence analysts and often the roles and job titles are intertwined. Regardless of your job title, you may find that you need to focus on individuals, groups, and problem gathers such as gangs, organized theft rings, protests and demonstrations. This hands-on workshop will focus on tools and techniques within ArcGIS that you can use to enhance your intelligence and investigative analysis capabilities. This course will introduce how to import various data, conduct movement analysis and cell phone analysis, as well as prepare various information products.
Creating Dashboards with ArcGIS Dashboards – Day 2, 1515 hours
ArcGIS Dashboards helps agencies to make decisions, visualize trends, monitor real-time data, and communicate to their communities. Join us in this hands-on workshop to learn how you can configure a dashboard for tactical support, situational awareness, transparency, and put the information into the hands of the people that need it when they need it. You will create a dashboard and understand some of the ways to dive deeper in advanced formatting and data expressions.
The ESRI Police Transparency Solution – Day 3, 1300 hours
The Police Transparency solution is a collection of information products available to deploy in your ArcGIS Online organization. The solution can help an agency increase transparency, grow public trust, and improve relationships with the communities they serve. In this workshop, you will be introduced to the various components of the Police Transparency solution including the Crime Summary Dashboard, The Use of Force By Race and Ethnicity dashboard and the Police Transparency Hub, and learn how you can configure your agency's data into the various apps.
Speaker Schedule & Travel Information
Our speaker schedule can be found here: 2021 CCIAA Training Conference Speaker Schedule
Monterey County has announced that they have fully lifted their travel restrictions to the area. COVID Restriction Status Updates can be found here: Monterey County Travel Restrictions
For those of you who are traveling to the Monterey area via SFO (San Francisco) or SJC (San Jose) airports, shuttle arrangements can be made here: Monterey Area Airport Shuttle
Thank you to our vendors & sponsors, we would not be able to provide an excellent content without their support. Please make sure to attend their workshops or visit their booths.
Top Tier Vendors & Sponsors
ESRI – Computer lab and 90 minute hands on sessions & welcome party 10/5
Geotime – Night out event sponsor 10/7 & workshop session
NCHIDTA - Keynote speaker 10/5
Penlink – Pre-day training October 4th & sponsored lunch 10/7 & workshop session
Peregrine – Hosted workshop session in computer lab
Skopenow – sponsored lunch 10/5 & workshop session
Thomson Reuters CLEAR – sponsored lunch 10/6
Thank you to our break sponsors
Flock Safety -sponsored afternoon break 10/6
LexisNexis – Sponsored afternoon break 10/5
Cobwebs - Sponsored morning break 10/6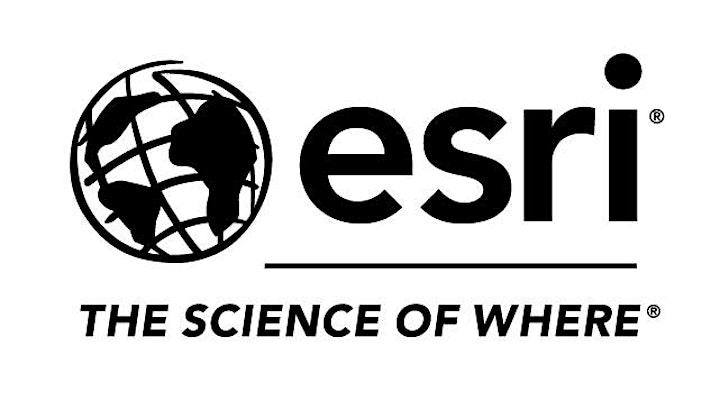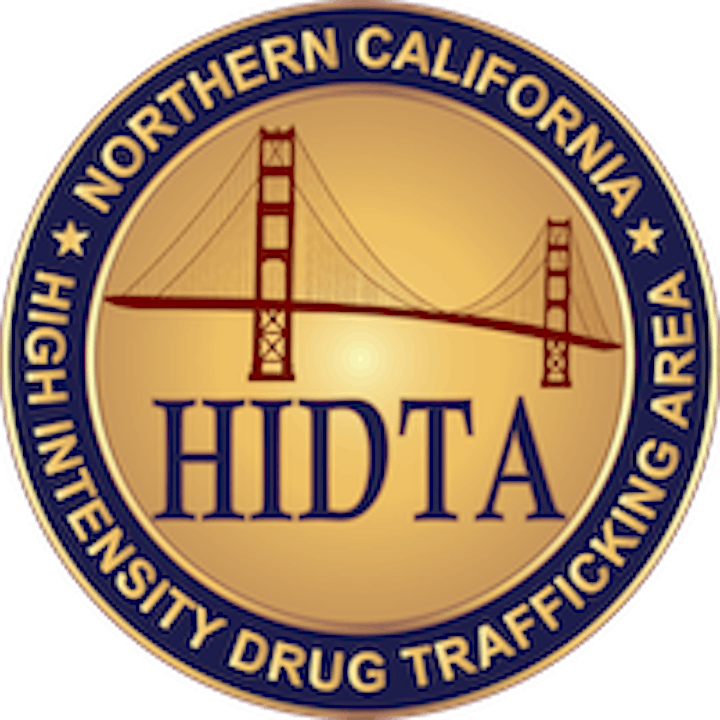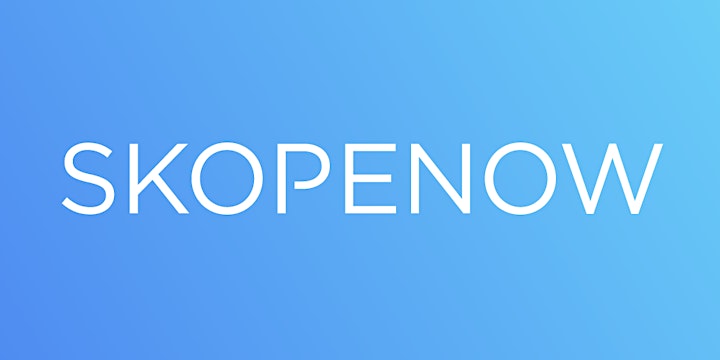 Organizer of 2021 CCIAA Training Conference - Diving Into Data - Keeping Crime At Bay