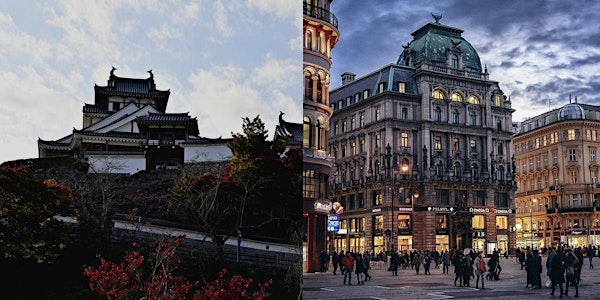 2021 Annual International Conference on BICA
2021 Annual International Conference on Biologically Inspired Cognitive Architectures, also known as
About this event
2021 Annual International Conference on Brain-Inspired Cognitive Architectures for Artificial Intelligence (BICA*AI 2021), also known as
12th Annual Meeting of the BICA Society
September 12-19, 2021, Vienna, Austria and the University of Fukuchiyama, Fukuchiyama City, Kyoto, Japan, online (bica2021.bicasociety.org).
The conference includes three parallel venues:
(1) BICA Event at IS4SI 2021, Vienna, Austria, September 12th-19th (most events, including all Plenary sessions, will be on the 13th).
(2) BICA Workshop at IVA 2021, Fukuchiyama, Kyoto, Japan, September 14th, both held virtually.
(3) BICA*AI 2021 Virtual Poster Session: November 2021 (date TBA).
both venues are entirely virtual.
Dates and Times
BICA*AI 2021 Conference at IS4SI'21 summit venue will be primarily on September 13th. Whereas the BICA*AI Workshop at the IVA'21 venue will be on the 14th. Overall, events will be spread across the 12th through the 19th.
Publication
There is only one publication venue open, Springer's Studies in Computational Intelligence (SCI). If you want to publish in this venue, you have to pay the registration for the workshop.
While speaking is open at the BICA 2021 @ IS4SI conference venue, MDPI publishing is closed for submissions.
Final Notes
All payments are final - no refund for wrong payments or cancellations will be given.
One registration payment covers one BICA*AI 2021 workshop at IVA, publication, and one online presentation (a virtual poster or a virtual talk). This includes BICA membership renewal.
Participation only is free for all registered participants for either venue.
Registration for the BICA*AI 2021 workshop at IVA'21 does NOT include access to the IVA'21 conference.
More Information:
BICA*AI 2021 at the IS4SI '21 Summit: https://bica.ai/2021/03/25/call-for-papers-to-information-in-biologically-inspired-cognitive-architectures-bica-based-systems/
BICA*AI 2021' Workshop at IVA'21: http://bica2021.org/