View a showcase of recently digitized glass lantern slides from the special collections of several Philadelphia area institutions.
About this event
Part of Archives Month Philly, the Lantern Slide Salon is a yearly exhibition and celebration of glass lantern slides from special collections around the Philadelphia area. This year's event will take place virtually and include presentations from several institutions highlighting digitized collections of lantern slides. The presentations will be followed by a question and answer session.
Please join Library Company of Philadelphia, Pennsylvania Horticultural Society, Swarthmore College Peace Collection, and Wagner Free Institute of Science as we highlight digitized images from our glass lantern slide collections. Travel back in time to turn-of-the-century Philadelphia with the Doering family and see parades, flying horses, bicycles, trains, windmills and more; dig deeper into garden photography as we take a closer look at some Philadelphia gardens, their creators, their photographers, and the garden elements that make them worth a visit; explore the cities of Europe in the 1930s through the eye of Devere Allen, a journalist, publisher, editor, author, pacifist, and influential member of the Socialist Party; and learn some of the basics of civil engineering as we explore a variety of late 19th to early 20th century bridges and tunnels.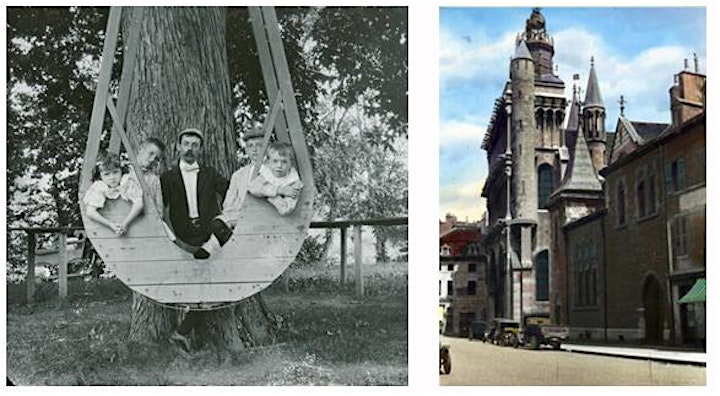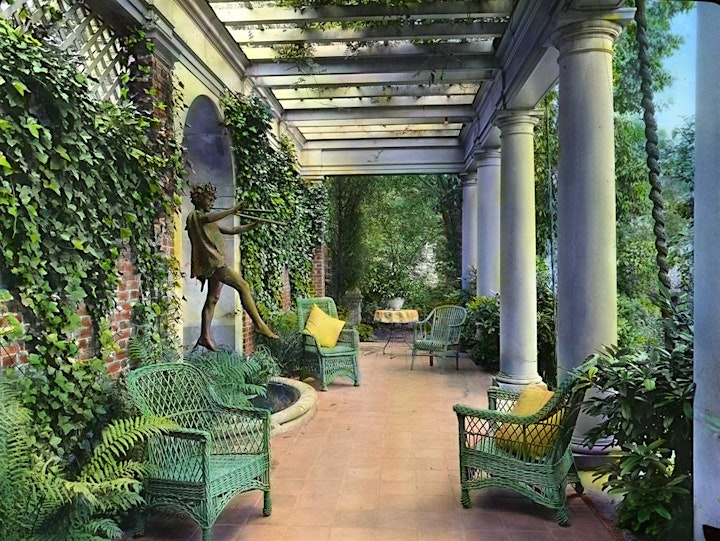 Archives are information centers where records about the past – including diaries, financial records, photographs, and emails – are made available to researchers. During the month of October, everyone is invited to celebrate archives, the work of archivists, and the rich history of Philadelphia at events across the city and surrounding areas.
Organizer of 2020 Virtual Lantern Slide Salon
Founded in 1855 in Philadelphia, the Wagner Free Institute of Science is dedicated to providing free public education in science. Its programs include free courses and lectures, field trips and lessons for children and museum tours for all ages. The evening science courses are the oldest program devoted to free adult education in the United States.  The Institute's Museum houses more than 100,000 natural history specimens, a collection begun by founder William Wagner in the early 19th century and expanded by the renowned scientist Joseph Leidy in the 1880s. Completed in 1865, the Wagner's National Historic Landmark building is essentially unchanged since the late 19th century and includes a Victorian exhibition hall filled with fossils, shells, minerals and mounted animal skeletons and skins displayed in original wood and glass cabinets. The Museum is currently open to visitors Tuesdays - Fridays, 9:30 AM to 4:30 PM and on the first Saturday of every month from Noon to 4 PM. The Wagner also offers courses, lectures and events in the evenings, in person and online. Join us!