Event Information
Location
Fellowship Church Lubbock
7505 Avenue U
Lubbock, TX 79423
God's Design for Biblical Manhood & Womanhood
About this Event
The goal of the Resolved Conference is to be an annual gathering that equips believers to glorify God through how we think, live and speak. As Scripture repeatedly makes clear, this is only accomplished through the illuminating power of the Spirit of God as we turn to the sufficient and inerrant Word of God.
If we are unable to examine and define our world's increasing vocabulary of terms and definitions according to the Word of God, and understand how to combat ideas and worldviews that run contrary to God's revealed purposes, we run the risk of running aground atop the "hidden reefs" (Jude 1:12) of seeking cultural identity and approval. This year our aim is that is that we might steadfastly anchor our lives and our church to the unwavering truth of God's complimentary design for men and women, to the glory of God alone.
Join us on November 13th-14th with Dr. Owen Strachan as we define terms according to the Word of God and seek to apply truth to our lives, equip the local church, and engage our culture with the gospel of Jesus Christ.
Please park anywhere that is open.
Check in at the front desk to pick up your program, name badge and complimentary book
Coffee, water bottles & some refreshments will be served before and after each session. Please make sure to have a lid on your drink before entering the sanctuary.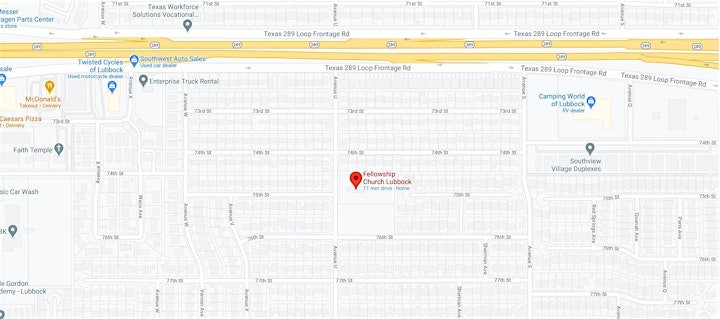 Location
Fellowship Church Lubbock
7505 Avenue U
Lubbock, TX 79423