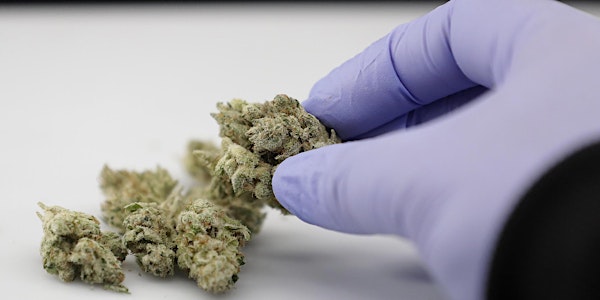 2020 Representative and Random Cannabis Lab Sampling Training Webinar
Refund policy
Refunds up to 7 days before event
Eventbrite's fee is nonrefundable.
Statistical Design Sampling Training Webinar
About this event
CS Labs is hosting a Statistical Design Sampling Training Webinar for Cannabis and other analytical labs (held remotely in webinar format). – This training is applicable to cannabis sampling for compliance and research and development customers in all states, and is required annually in Oregon.
The basis of the training will be the Oregon Sampling Protocols (ORELAP-SOP-001 Rev 3.0, ORELAP-SOP-002 Rev 3.0) but will also discuss statistical design to a confidence interval and collecting samples that are truly representative and random.
This training will focus on good practices such as creating Sampling and Analysis plans, utilizing the appropriate equipment, procedures for the prevention of cross-contamination, matrix specific challenges, and supply chain sampling requests that require statistical design for contracts where the accuracy and representativeness of the cannabinoid price points are imperative. In Oregon, OAR 333-064-0100 contains a mandate that sampling of any cannabis item is performed by a laboratory accredited by ORELAP to the 2009 TNI EL Standards and in most other states, sampling is required to be assessed under the ISO 17025:2017 standards. The protocols can be found at this link:
https://public.health.oregon.gov/LaboratoryServices/EnvironmentalLaboratoryAccreditation/Pages/cannabis-info.aspx[sms1]
The Oregon Sampling protocols require an 8-hour training by an expert experienced in performing and instructing in the referenced sampling procedures contained in the protocols. This training is NOT MANDATORY for ORELAP accreditation. Your laboratory can choose to obtain their own training as long as the trainer fits the requirements in the protocols. CS Laboratories is aware of the changing landscape in Oregon Cannabis Laboratories and is offering this training as a courtesy cost-sharing option for the laboratories as individual training can be expensive.
Cannabis laboratories in other states are encouraged to attend this training as the feedback in past years from California and Colorado attendees was very positive about its applicability and usefulness.
The afternoon session will contain practical exercises highlighting real life cannabis and cannabis-product specific challenges. Attendees are encouraged to submit specific challenges to be addressed in the training to promote consistency among labs and standardization in the industry.
AGENDA
7:45am Introduction
8am-9am Ethics/Data Integrity Training
9:00am – 9:15am Short Break
9:15am – 11:15am Quality System and Random and Representative Sampling Techniques
(includes sampling procedures, documentation, and QA/QC)
11:15am – 11:30am Short Break
11:30am - Noon Hemp Discussion
Noon-1pm Lunch Break (on your own!)
1:00pm – 2:00pm Practical Exercise
2:00pm – 2:30pm Short Break
2:30pm – 3:00pm Practical Exercise Discussion
3:00pm – 4:00pm Practical Mock Audit
4:00pm – 4:15pm Short Break
4:15pm-5:00pm Mock Audit Review
Featured presenters include Gary Ward (former ORELAP Administrator, and most recently named as one of the top 20 Scientists in Cannabis Science for 2020: https://thecannabisscientist.com/power-list/2020) and Shannon Swantek (past chair of the National Environmental Field Activities Committee (NEFAP) and author of the ORELAP Sampling Protocols as well as the MADPH Cannabis Laboratory Sampling and Laboratory Analysis sub-regulatory guidance).
A certificate of course attendance or completion will be emailed to the participants following the training session based on a short exam at the end of the class.
The cost of $350 per individual is meant to cover the expense of CS Laboratories' cost of organizing it, hosting the webinar, and inviting expert trainers to present. Payment will be made directly to CS Labs
It is encouraged, but not required, to send more than one individual from your lab as representative sampling is a very statistically technical topic and the cannabis products to be sampled present unique challenges. CS Labs will require full payment of $350 for the first person signed up per laboratory. After the first individual, each subsequent trainee from the same laboratory will receive a discount of $50.
Ticket purchases closes Thursday, July 16th @ 4pm PST. Webinar link will be sent securely 24-48 hours prior to the start of the webinar.