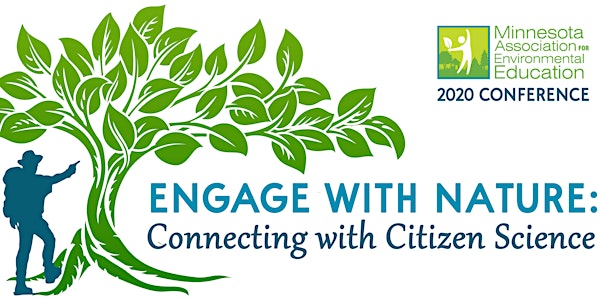 2020 MAEE CONFERENCE - Engage with Nature: Connecting with Citizen Science
Sales Have Ended
Ticket sales have ended
Thank you for registering for our 2020 MAEE Virtual Conference! You will be receiving an email from us with more information about your chosen Citizen Science Projects! We are looking forward to "seeing" you in October!
Join the fun as we focus on Minnesota-based Science! With a keynote from Carrol Henderson, and 6 Citizen Science Projects to choose from!
About this event
Engage with Nature: Connecting with Citizen Science
$55/participant
Saturday, October 10, 2020
8:00 AM-2:00 PM
Virtual Conference Schedule:
8:00 AM - Global Coffee Talk
9:00 AM - Welcome and Keynote
10:00 AM - Session A (Monarch Conservation, MPCA Citizen Water Monitoring and Pesky Plant Trackers)
11:00 AM - Session B (Carp Tracking, Great Lakes Worm Watch and iNaturalist)
12:00 PM - Lunch time Nature Trivia
1:00 PM - MAEE Strategic Planning Workshop
Join Minnesota Association for Environmental Education (MAEE) for our annual conference virtually this year! MAEE is excited to connect participants with local citizen and community science projects including Monarch Conservation, Carp Tracking, Pesky Plant Tracker, Citizen Water Monitoring, iNaturalist, and Worm Rangers. Keynote presenter Carrol Henderson will take us on a dive into the history of local citizen science, as well as give us some perspective from his personal experience as a renowned hero for Minnesota wildlife. We will break out into sessions to learn more about the projects from the experts who facilitate the work and have a chance to discuss and ask questions. Over lunch, we will play Nature Trivia for some fun (family members invited!) and participants are welcomed to take part in a MAEE strategic planning meeting. Earn up to 8 CEUs for training time and attendance during the conference.
Let's face it, many of us are spending more time at home with more time on our hands than we may have planned for this summer. The MAEE virtual conference is an opportunity for participants to embrace local citizen and community science projects on their own time and in their own space AND connect with others in the environmental education community who are doing the same thing!
How will it work: First, registrants will pick one or two projects during online registration. The next step will be to get trained in by the facilitator via online videos, fact sheets and more. Then it's time to go out in the field and partake in some citizen science! During this time frame (late July through early October) participants will be connected with each other and the facilitator via Slack. If you don't have time to participate in the pre-conference trainings, field work and observations, don't worry! These are optional! You can still participate in the virtual conference and learn about these amazing programs. The virtual "meet up" will be on Saturday, October 10th. It is a half-day online conference for people to learn, network, and connect with one another over local science.
Get the conference started with Global Coffee Talk!
Grab a cup of coffee and join local and national experts as we discuss current and changing terminology when it comes to Citizen Science! We will be joined by Andrea Lorek Stauss, University of Minnesota Extension Educator, and Jennifer Shirk, Executive Director of the Citizen Science Association. Registration for Global Coffee Talk is part of your conference registration, but you can also register for this discussion separately for free...so invite your colleagues and friends! Each registration for this event (including full conference) will be entered into a prize drawing!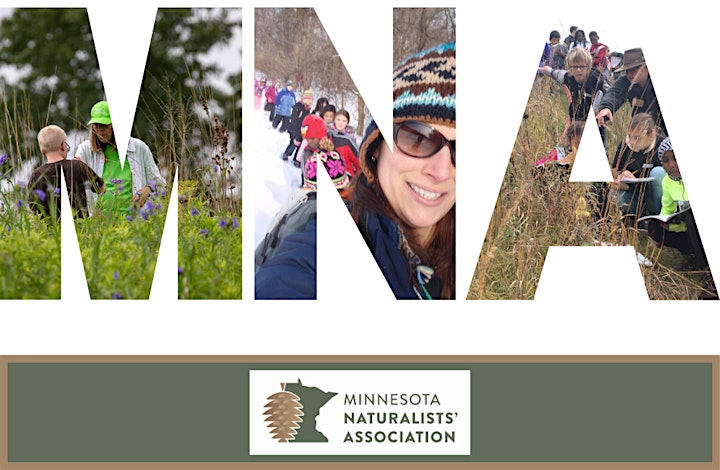 MAEE is proud to partner with the Minnesota Naturalist Association in raising funds for the MN Environmental Educator (Covid-19) Relief Fund. 10% of each ticket purchased to this conference goes directly into the hands of Minnesota environmental educators who have seen loss of income due to Covid-19 related closures. You can also make an additional donation at checkout to show your support! Find out more by checking out the MN EE Relief Fund GoFundMe page.
KEEP READING TO LEARN MORE ABOUT OUR AMAZING SPEAKERS, PRESENTERS AND PROJECTS!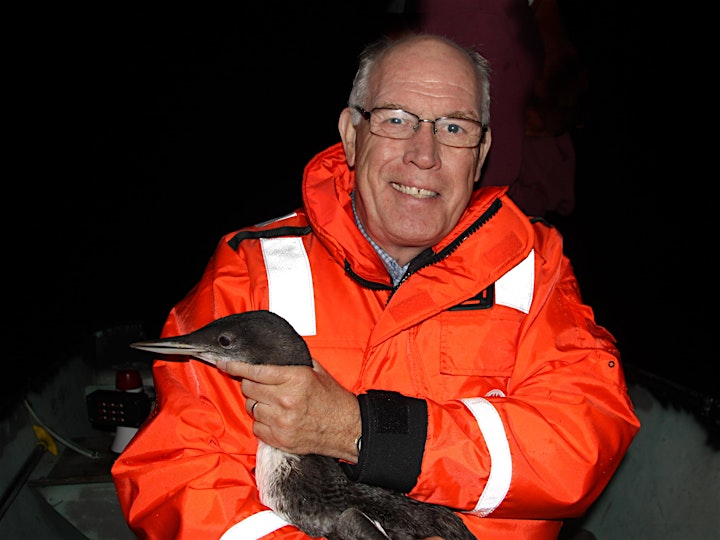 Keynote Speaker: Carrol Henderson
We are honored to have Carrol Henderson as our Keynote Speaker for the 2020 MAEE Conference. Carrol Henderson has been the only Nongame Wildlife Program supervisor for the MN DNR since 1977. He has authored 13 books and participated in restoration of peregrine falcons, bald eagles, bluebirds, river otters, and trumpeter swans. Among his accomplishments, Carrol also proposed the Minnesota tax form Loon Line, where taxpayers can donate part of their state tax refund, or pay extra taxes, which has raised millions of dollars for nongame wildlife projects. Join us for an inspirational presentation from Minnesota's wildlife hero!
Choose from the following Citizen Science Projects!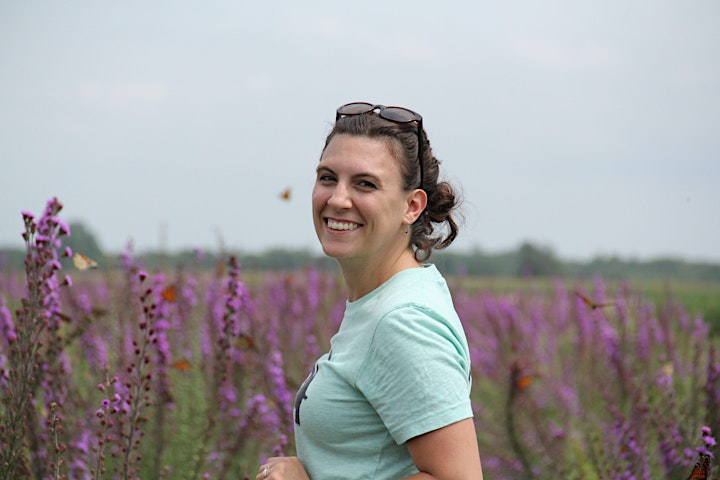 Monarch Conservation and Citizen Science
Katie-Lyn Bunney, Education Coordinator
Monarch Joint Venture www.monarchjointventure.org
Description of the Citizen Science Project: Learn how to identify larval and other life stages of monarch butterflies to participate in the Monarch Larva Monitoring Project. Also included will be general information on monarch conservation. Minimum estimated time to complete the optional pre-session videos, training packet and field work: 2-5 hours.
About the Presenter: Katie-Lyn coordinates Monarch Joint Venture's education and outreach programs, which include professional development programs for teachers and educators, local programming, and the MJV/NCTC Conservation Webinar Series. She also works to connect partners and the public to the resources they need for monarch conservation and education. In addition to these roles, Katie-Lyn also co-plans the Annual Partner meeting and coordinates the MJV's Monarch Store.
Born and raised in southeast Wisconsin, she moved to Minnesota for school and never left, now residing in the Twin Cities area with her family. She graduated from the University of Minnesota with a degree in Environmental Sciences Policy and Management. Previous to MJV, Katie-Lyn worked as an informal educator at museums, zoos, nature centers and park systems where she led and coordinated summer camps, field trips, and outdoor education programs for all ages. Most recently she held the position of Education Program Coordinator for the former Monarch Lab, from which many of MJV's education programs stem.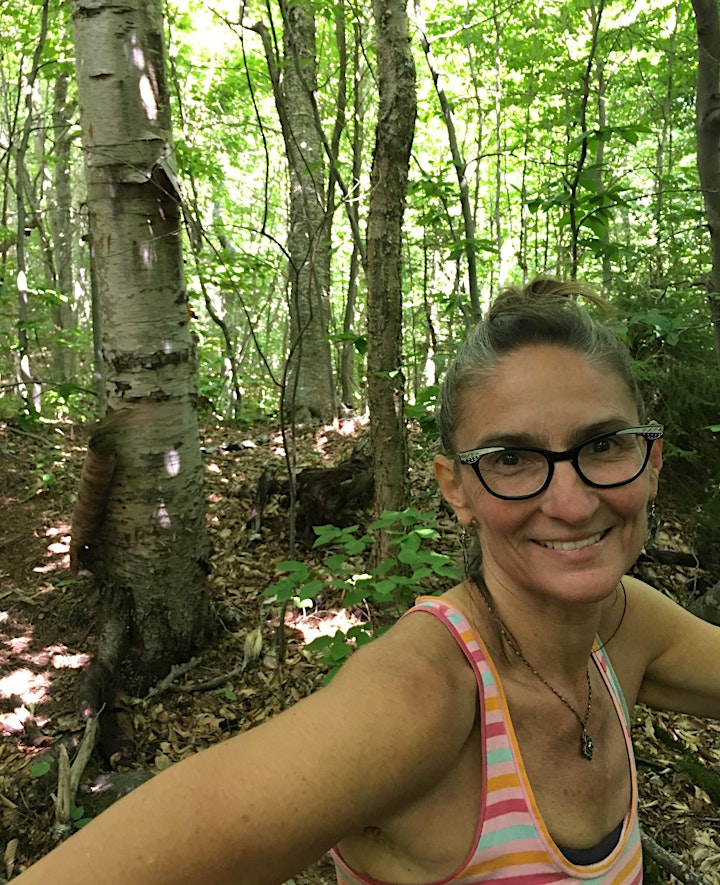 MPCA Citizen Water Monitoring Program
Laurie Sovell, Citizen Stream Monitoring Specialist
MN Pollution Control Agency www.citizenwater.mn
Description of the Citizen Science Project: MPCA Citizen Water monitors conduct water clarity tests at least twice a month each summer at designated locations on lakes or streams. No prior experience or training is needed. Lake monitors measure water clarity using a Secchi disk, and need access to a boat, canoe or kayak; stream monitors use a Secchi tube and access their sites from a stream-bank or bridge crossing. Volunteers submit their readings at the end of each monitoring season. Water clarity is an important indicator of lake and stream health that reflects the amount of algae or sediment in the water. Volunteer data are used to help assess compliance with Minnesota lake and stream water quality standards. Long-term monitoring by volunteers can detect declines or improvement in quality of a lake or stream. Minimum estimated time to complete the optional pre-session online videos, training manuals and web resources: 1-2 hours.
About the presenter: Laurie Sovell coordinates the Citizen Stream Monitoring Program (CSMP) for the Minnesota Pollution Control Agency. She has degrees in Zoology and Fisheries Biology & Water Resources. Since launching the program in 1998, Laurie's work has focused on improving CSMP data quality, full integration of the citizen monitoring program into the agency's watershed approach, and the inclusion of citizen science and public engagement in Minnesota water quality protection and improvement.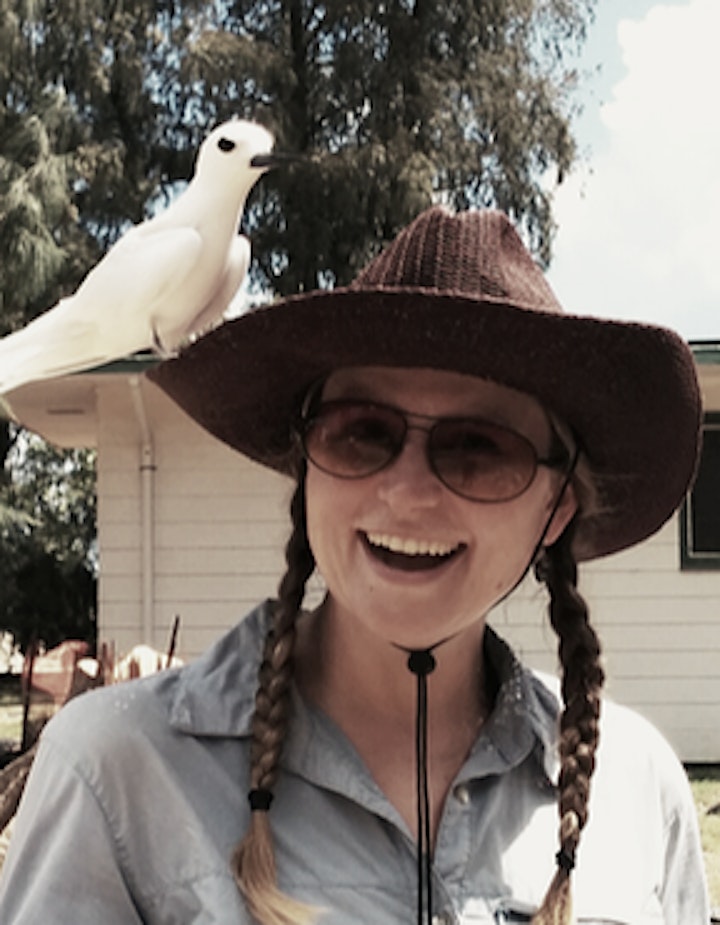 Pesky Plant Trackers
Abbie Anderson, Program Coordinator
University of Minnesota www.peskyplants.umn.edu
Description of the Citizen Science Project: Pesky Plant Trackers is a new citizen science opportunity focused on two non-native plants, wild parsnip and Japanese knotweed. These particularly pesky plants cause problems for people and wildlife. In Minnesota, both plants are prohibited noxious weeds. To control these plants, we need more precise information about when they develop flowers, fruits and seeds. Citizen scientists in the Pesky Plant Trackers program gather that information by observing these plants and reporting what they see on Nature's Notebook. Minimum estimated time to complete the optional pre-session training and field work: up to 8 hours.
About the presenter: Abbie Anderson is staff in the Department of Forest Resources at the University of Minnesota. She engages the public in citizen science projects to investigate invasive plants. As program Coordinator for Cover It Up (coveritup.umn.edu) and Pesky Plant Trackers (peskyplants.umn.edu), Anderson blends her interests in natural resources, science education, and volunteer management. Anderson has a background in both the arts and in science. She recently received her masters in conservation biology from the University of Minnesota.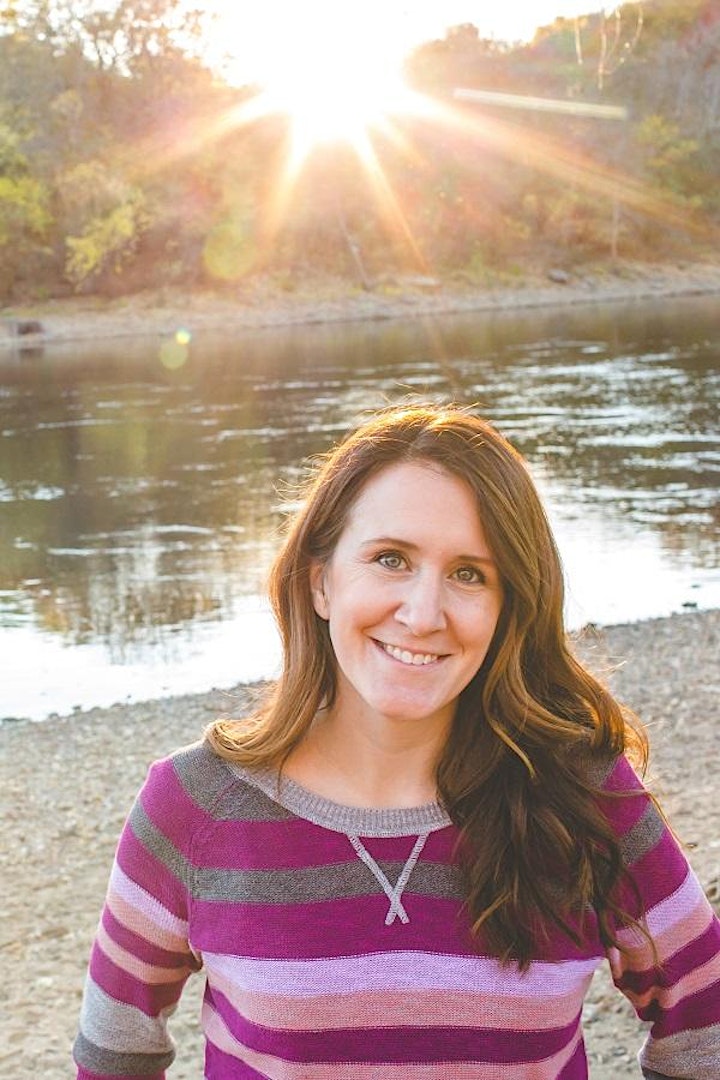 Carp Tracking
Maggie Karschnia, Water Resources Project Manager
Prior Lake-Spring Lake Watershed District https://www.plslwd.org/projects-and-programs/projects/carp-management/2019-carp-volunteers/carp-tracking/
Description of the Citizen Science Project: Common carp are an invasive species in stir up sediment from lake bottoms when they forage for food. This re-suspended sediment makes more phosphorus available to algae and increases the shading effect on native submergent aquatic vegetation. The PLSLWD has an integrated pest management plan for carp that uses a variety of tools to reduce the carp population down to water quality maintenance levels in its lakes.Numerous carp on Spring Lake and Upper Prior Lake have been surgically implanted with radio-tags. These tags allow PLSLWD to track the carp with a specialized antennae in both open water and ice-on conditions. When locations are documented from multiple points on the lake, the information can be used to triangulate a specific carp's position.These radio-tags allow PLSLWD to find the tagged carps' specific locations at any given time. This information is used to help figure out where the carp are spawning (so we can block them from these areas) and when they begin to aggregate (so that we can net and remove the carp from our lakes).Volunteers for the Carp Tracking Program will be trained to track radio-tagged carp on Spring Lake & Upper Prior Lake using a specialized antennae. The carp tracking antennae can be "checked out" by volunteers when available and returned the following business day. Don't have a boat/canoe/kayak to get out on the lake? No problem! Just contact Maggie to schedule a time to get out on the lake with PLSLWD staff.
Minimum estimated time to complete the optional pre-session videos, training packet and field work: 2-4 hours.
About the Presenter: Maggie Karschnia currently serves as the Water Resources Project Manager at the Prior Lake-Spring Lake Watershed District and coordinates water quality projects, permits and studies. She has worked on a variety of citizen science projects over the years including being a team leader for the Wetland Health Evaluation Program for over ten seasons.
Maggie previously worked as the Wetlands & Grasslands Program Manager for the Minnesota Land Trust, and also spent time at the Minnesota DNR and the Wisconsin DNR. She has a B.S. in Conservation and her M.A. in Natural Science and Environmental Education.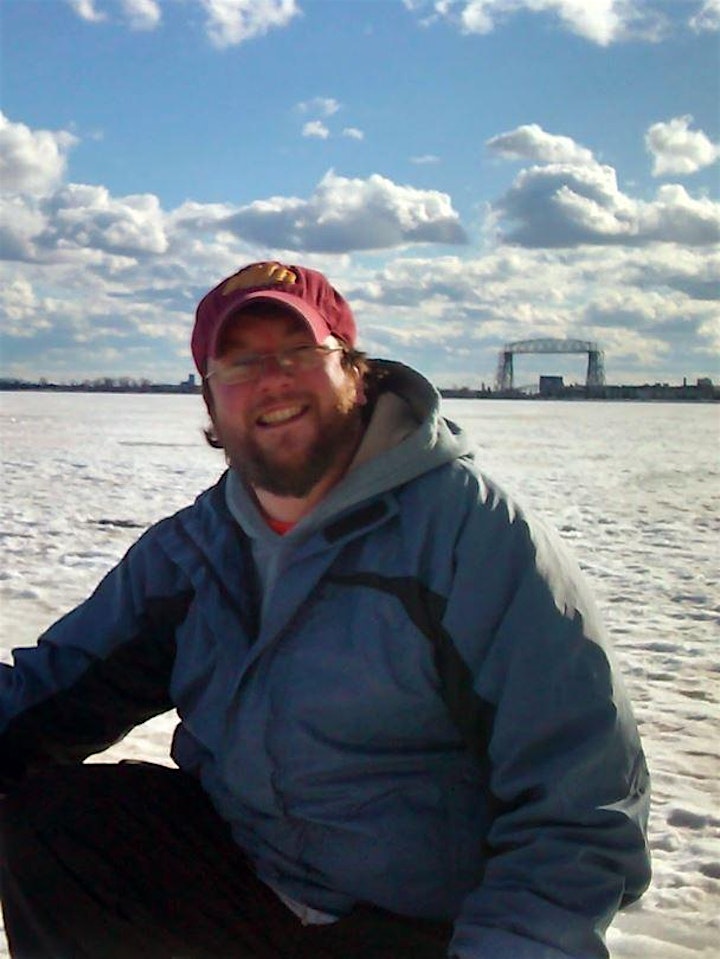 Worm Rangers: Tracking Jumping Worms Across the State
Ryan Hueffmeier, Program Director
Boulder Lake Environmental Learning Center
Description of the Citizen Science Project: Jumping worms are the latest invasive worm to arrive in Minnesota. They live in the tops few inches soil and alter soil structure and chemistry through there feeding and burrowing behaviors. Found in garden beds, mulch and compost piles they represent a threat to the health of our managed and wild landscapes. This presentation will focus on the creation of a citizen scientist network of Worm Rangers investigating their distribution and dispersal mechanisms throughout Minnesota. Jumping worms are spread through composting, horticulture, landscaping and bait. The overall goal of this project is to characterize the status of the jumping worm invasion in Minnesota. A network of Worm Rangers will be created utilizing a diverse group of Minnesota citizen scientists. This project will focus on four regions: Rochester, Twin Cities, St. Cloud and Duluth but we are interested in statewide data. You will be trained to look at their distribution and dispersal. Exploring your yard and gardens is key! Join this workshop to learn more about them and how to collect data. If you suspect you have jumping worms take a photo. You can still participate this fall along with the 2021 growing season. Minimum estimated time to complete the optional pre-session training manuals, web resources and field work: 2-4 hours.
About the presenter: Ryan Hueffmeier is a research, outreach, and education specialist with active projects in forest and landscape ecology and invasive species. He is the Program Director at Boulder Lake Environmental Learning Center in Duluth, MN (http://www.boulderlake.org/), which runs programs for over 4,000 people and has over 10,500 visitors annually. He works towards the transfer of scientific knowledge from evidence based research to the public through creating accessible outreach programs by delivering experiential based educational opportunities incorporating volunteer based public participatory projects. He works with diverse audiences such as teacher and natural resource professional development, preK-12 and the general public. For the past decade Ryan has been part of the Great Lakes Worm Watch (http://greatlakeswormwatch.org) program and has developed local projects looking at vernal pools, bird populations, invasive species and tree survival. Recently, he was a co-PI on the development of the Superior Citizen Science (http://superiorcitsci.org) regional collaboration.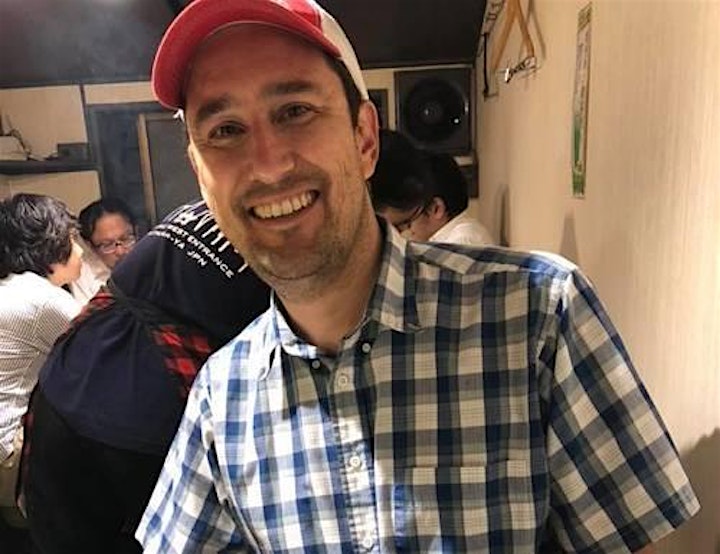 iNaturalist
Tony Iwane, Outreach and Community Coordinator
iNaturalist, inaturalist.org
Description of the Citizen Science Project: iNaturalist is a joint initiative of the California Academy of Sciences and the National Geographic Society. It's a global social network where anyone can post their nature observations and get feedback and ID help from the community. As of July, 2020, over one million people have contributed over 42 million observations to iNaturalist. Minimum estimated time to complete the optional pre-session online videos, web resources and field work: 1-2 hours.
About the Presenter: Tony Iwane is an interpretive naturalist, a wildlife photographer, and a staff member of iNaturalist. Originally from Hawaii, he now resides in Oakland, California and enjoys getting outside and finding critters and plants as much as possible.
What are you waiting for...go buy those tickets!
For questions about our conference, please contact us at maeeinfo@gmail.com.