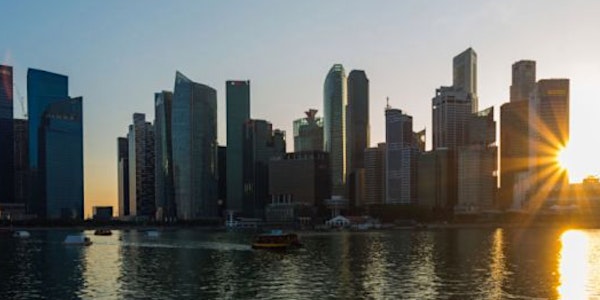 2019 Roundtable of decarbonising the energy sector
When and where
Location
Futures Cities Laboratory 1 Create Way #06-01 CREATE Tower Room: Value Lab Asia Singapore, 138602 Singapore
Description
The last two Roundtable on Future District Energy Systems in 2016 and 2017 brought together a high profile group of representatives from top universities, government agencies, and practitioners from Singapore, China, Switzerland and U.S.A to discuss about challenges of future district cooling systems in the tropics and regulatory frameworks and economic incentives.
This year, the 2019 Roundtable of decarbonising the energy sector aims at uncovering urban planning challenges to transform today's cities into carbon-free cities. Topics include:
Zero carbon cities and communities

Shifting form energy and resource efficiency to circular economy

Urban planning beyond urban form and structure
ETH Zurich Professors Dr. Stephen Cairns and Dr. Arno Schlüter will introduce a holistic view to the challenges cities are facing in their transformation to carbon-free cities. Local and international practices to shape future cities and communities will be shared from a technical, regulatory and investment point of view by the experts in the field.
Gain strategic insights from experts and join us in framing potential pathways to incentivize investments in sustainable production and use of energy in future urban areas. We look forward to welcoming you to the Future Cities Laboratory (http://www.fcl.ethz.ch).
For further information, please contact Matthias Sulzer at Matthias.Sulzer@empa.ch or Jimeno Fonseca fonseca@arch.ethz.ch
PROGRAM
1.00pm
Registration
1.15pm
Welcome Address and Introduction into the topic
Prof. Dr. Stephen Cairns, ETH Zürich, FCL
1.30pm
"Challenges for Cities"
Prof. Dr. Angel Hsu, Yale-NUS, Singapore.
1.55pm
"Decarbonisation from an investor's point of view"
Mr. Danny Kennedy, Chief Energy Officer, New Energy Nexus USA, China, India, Southeast Asia, and East Africa.
2.20pm
"Low-Carbon Energy Transition R&D Strategy For Singapore"
Dr. Yeoh Lean Weng – Director, Urban Solutions & Sustainability, National Research Foundation, Singapore.
2.45pm
Roundtable Discussion 1
Prof. Dr. Angel Hsu, Mr. Danny Kennedy, and Dr. Yeoh, Lean Weng
3.15pm
Tea Break
4:00pm
"Urban Planning beyond Form and Structure".
Prof. Dr. Arno Schlüter – ETH Zürich, PI Multi-scale energy systems, Switzerland.
4.25pm
"Energy Hub concept: Decarbonizing the Energy System"
Prof. Matthias Sulzer, Empa - Swiss Federal Laboratories for Materials Science and Technology, Switzerland.
4.50pm
"Remap – Control causes impact"
Dr. Christian Schaffner - Executive Director, Energy Science Centre, ETH Zurich, Switzerland.

5.15pm
Roundtable Discussion 2
Prof. Dr. Arno Schlueter, Prof. Dr. Stephen Cairns, and Dr. Christian Schaffner.
5.45pm
Closing remarks
Prof. Matthias Sulzer
6.00pm
Reception/Apéro
PRESENTERS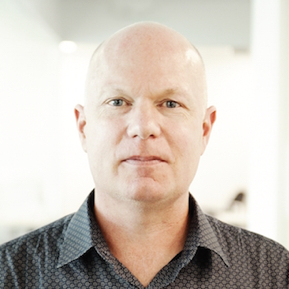 Prof. Dr. Stephen Cairns
ETH Zürich, FCLStephen Cairns completed an undergraduate degree in anthropology and classical studies at the University of Otago. He trained in architecture at the University of Auckland, and practiced as an architect in New Zealand, Australia and the Pacific, designing the award-​winning Headquarters for the Secretariat of the Pacific Community in Noumea. He subsequently undertook doctoral studies at the University of Melbourne, where he wrote a thesis on the colonial architecture in Java, with an emphasis on aesthetics and the politics of representation. On completion of his PhD, he was appointed to a Lectureship at the University of Melbourne. He took up a Senior Lectureship at the University of Edinburgh, and was appointed Professor of Architecture and Urbanism there in 2009. He served as Head of Department of Architecture, and Director of the Edinburgh School of Architecture and Landscape Architecture. He is currently based in Singapore where he his Programme Director of the Future Cities Laboratory.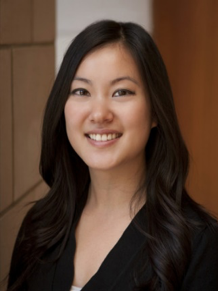 Asst. Prof. Angel Hsu
Yale-NUS An Assistant Professor of Social Sciences (Environmental Studies) at Yale-NUS College, Angel Hsu is Founder and Director of the Data-Driven Environmental Policy Lab (Data-Driven Lab), a multidisciplinary research team of policy researchers, data scientists, programmers, and visual communicators. Her research explores the intersection of science and policy and the use of data-driven approaches to understand environmental sustainability, particularly in the areas of climate change and energy, urbanisation and air quality. Her research projects apply large-scale datasets derived from satellite remote sensing and other spatially-explicit sources to evaluate environmental policy performance. Focusing particularly on China and the Global South, Asst Prof Hsu has provided expert testimony to the US-China Economic Security and Review Commission and is amember of the National Committee on US-China Relations and a Public Intellectual Program Fellow. In addition to publishing in academic journals, Asst Prof Hsu has been committed to public outreach and was a TED 2018 Age of Amazement Speaker and recognised as an inaugural Grist 50 leader. She previously held a joint appointment as Assistant Professor of Environmental Studies at Yale-NUS College in Singapore and the Yale School of Forestry and Environmental Studies as an adjunct. She holds a PhD in Environmental Policy from Yale University, an MPhil in Environmental Policy from the University of Cambridge, and a BS in Biology and BA in Political Science from Wake Forest University in Winston-Salem, NC.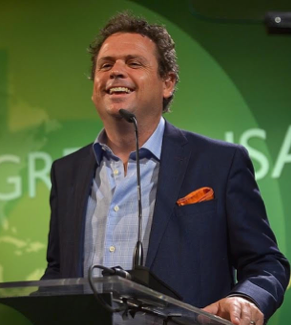 Danny Kennedy
Chief Energy Officer, New Energy Nexus USA, China, India, Southeast Asia, and East Africa Danny Kennedy is the CEO of New Energy Nexus, connecting entrepreneurs everywhere to capital to build an abundant clean energy economy that benefits all. New Energy Nexus is a global platform organization for funds and incubators, with chapters in the USA, China, Indonesia, Vietnam, Thailand, the Philippines, Uganda and India with partnerships in Australia and Cambodia. He is Managing Director of the California Clean Energy Fund. This includes overseeing the CalSEED.fund of $25m for very early stage companies driving innovation and building equity in the California economy. He is an adviser to Young Greentech Entrepreneurs in China with the Asia Society. Kennedy also serves as President of CalCharge, a public-private partnership with DoE National Labs, universities in California, unions and companies, working to advance energy storage. Kennedy co-founded Sungevity in 2007, the company that created remote solar design, and Powerhouse, a smart energy incubator and accelerator in Oakland, CA. He was the first backer of Mosaic in 2011, the $1B solar loan provider, and remains on the Board of Powerhive, a solar mini-utility in Kenya and Sunergise, a solar-as-a-service business out of Fiji and the EnergyLab Australia. He is also a Director of the organizations VoteSolar, Power for All and Confluence Philanthropy and adviser to SolarPhilippines. Kennedy authored the book Rooftop Revolution: How Solar Power Can Save Our Economy – and Our Planet – from Dirty Energy in 2012. Prior to being an entrepreneur and investor, he worked at Greenpeace and other NGOs on climate and energy issues for 20+ years.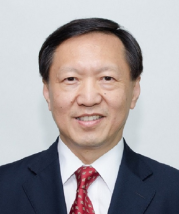 YEOH Lean Weng
Director Urban Solutions and Sustainability, National Research Foundation, Singapore. YEOH Lean Weng is Director of Urban Solutions and Sustainability, National Research Foundation. Lean Weng is responsible for developing R&D strategy and management of Singapore's national R&D programmes in urban solutions covering energy, water and land & livability sectors to meet national needs. Lean Weng received Bachelor (Hons.) and MSc degrees from the National University of Singapore. He further obtained two Masters (with distinction) and a Doctorate in Electrical Engineering from the Naval Postgraduate School. He attended the Program for Management Development at Harvard University. Lean Weng is President of the Institution of Engineers, Singapore (IES); Dy Chairman of IES Chartered Engineer Board (Systems Engineering); founding Chairman of the IES Certified Systems Engineering Professional, Executive Committee Member of the Asia Pacific Council on Systems Engineering, President of the INCOSE Singapore Chapter from 2009 to 2011, Deputy President of IES from 2017 to 2018 and Vice President of IES from 2014 to 2017. He is a Fellow of INCOSE, the first fellow in Singapore. He is concurrently an adjunct professor of NUS. He is a member of the NTU-Surbana Jurong Corporate Lab Governing Board, Solar Energy Research Institute of Singapore Supervisory Board, NTU Eco-campus Management Board, Energy Research Institute @ NTU Management Board, Environment Technology Research Programme Technology Board, TUM CREATE Consultative Committee and Management Board, Energy Studies Institute.Lean Weng is a recipient of the Singapore Public Administration Medal in 2001 (Bronze) and 2008 (Silver). He was conferred the Defence Technology Prize in 1992, 2004 and 2007, the last of which was an individual award for C4I development, large scale systems engineering and technology leadership.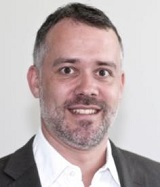 Dr. Christian Schaffner
Executive Director
Energy Science Centre Christian Schaffner is the Executive Director of the Energy Science Center (ESC) of ETH Zurich in Switzerland. The ESC is an inter-disciplinary competence centre to promote energy research and teaching at ETH. Christian Schaffner was with the Swiss Federal Office of Energy as head of the grid section, responsible for the development of a grid expansion strategy and a smart grid road-map. He was also involved in the bilateral negotiations between Switzerland and the European Union regarding a contract on energy supply. He received his M.Sc. degree in Electrical Engineering and his PhD degree in Electric Power Systems from the Swiss Federal Institute of Technology (ETH) Zurich in 1998 and 2004, respectively. In addition, he received a diploma in higher education teaching from the same institution in 1999.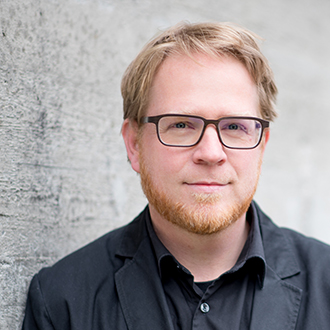 Prof. Dr. Arno Schlueter
PI Multi-scale energy systems
Future Cities laboratory
Arno Schlueter is Professor of Architecture and Building Systems at ETH Zurich. Since 2013, he is also principal investigator at the Future Cities Laboratory, Singapore. Along with his team, his work has been published in renowned journals, magazines and books and was awarded several prizes. Arno received his Diploma in Architecture at the Technical University of Karlsruhe, Germany in 2003. After working in the fields of architecture and information technology, he continued his education at the ETH Zurich, pursuing postgraduate studies in Computer Aided Architectural Design and his dissertation in the fields of information technology and sustainable building technologies as a researcher at the Building Systems Group. To apply research in real-life building projects he co-founded the ETH spinoff Keoto AG in 2009, where he is part of the management board.
MODERATED BY: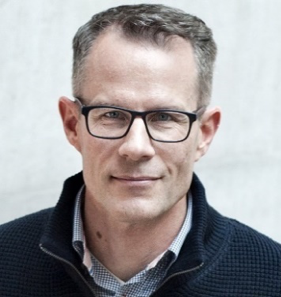 Prof. Matthias Sulzer
Empa - Swiss Federal Laboratories for Materials Science and Technology Matthias Sulzer is the head of the Swiss Competence Center for Energy Research - Buildings and Districts (SCCER-FEEBD) at Empa and teaches at ETH Zurich and Lucerne University of Applied Sciences and Arts. Matthias Sulzer studied building engineering at Lucerne University of Applied Sciences and completed his master's degree at the Universities of New South Wales and Sydney in 1999. He founded Inretis Holding AG with two partners in 2005. In 2018 he merged with poenina holding AG. Today, the listed company with over 1,000 employees is active in the field of energy and building technology as well as building envelopes